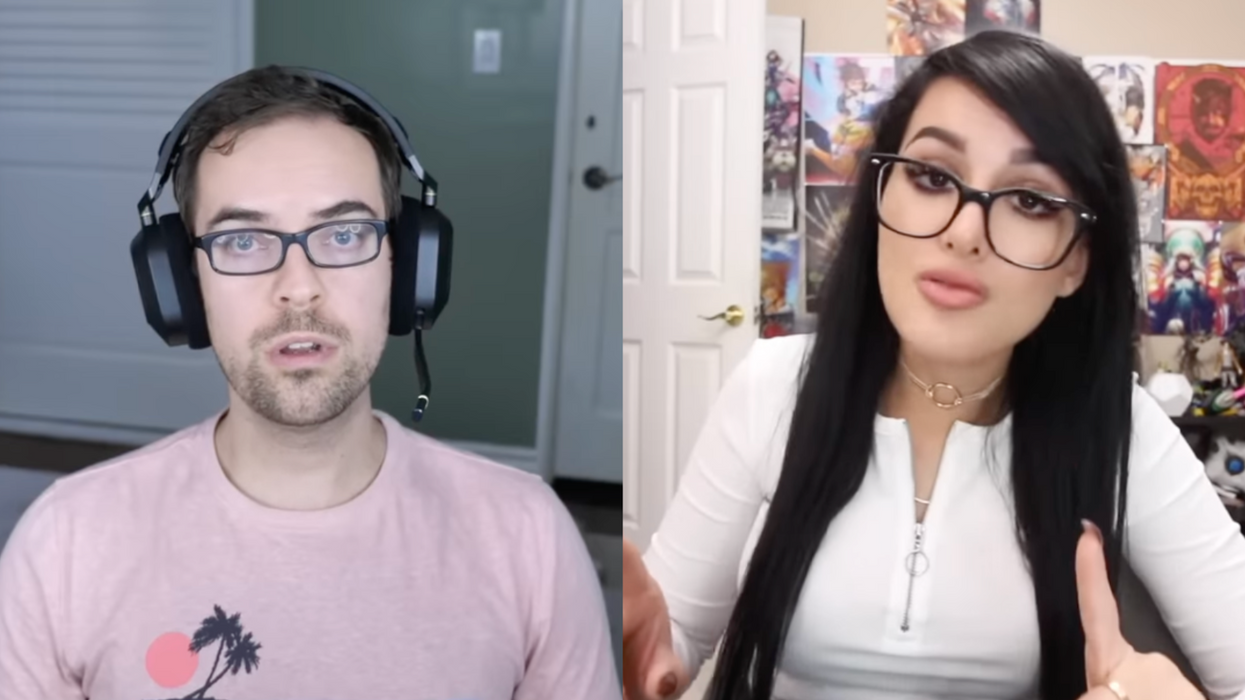 YouTube / JacksFilms / SSSniperWolf
YouTuber SSSniperWolf has come in for widespread criticism after doxxing fellow YouTuber JacksFilms after months of back-and-forth between the two.
JacksFilms, whose real name is John Douglass, has long been a critic of SSSniperWolf, real name Alia Shelesh, taking issue with her content style and accusing her of stealing work from other creators.
In 2022, Douglass created a second channel, "JJJacksfilms", where he uploaded videos poking fun at SSSniperWold. In the last two months alone, he has posted 40 videos reacting and commenting on SSSniperWolf's videos.
In a series of heated tweets, Shelesh accused Douglass of not being able to "stand that a female YouTuber is getting more views" than him.
However, things escalated dramatically when Shelesh turned up to Douglass' house and doxxed him on her Instagram story.
On October 14, Shelesh posted a poll to her Instagram story asking fans whether she should go to Douglass' house because she was only "five mins away" from where she was filming.
She then posted a photo outside of his house accompanied with "Let's talk like adults". After a wave of backlash, Shelesh deleted the post. Then going on to say "accusing me of doxxing is defamation" and that "this creep has been harassing me for months then plays victim saying I threatened him when I just wanted to talk to him".
Douglass then tweeted: "You posted a video tonight of you outside our home for your 5M+ followers to see. While my wife and I were inside.
"If that's not doxxing, why did you delete it?"
Douglass and many others then called on YouTube to take action against Shelesh in a video titled "SSSniperwold came to our home last night. It's time for YouTube to step in".
YouTuber Philip DeFranco called Shelesh's behaviour "insane and reckless" as well as criticising YouTube's response that seemed to disprove of both SSSniperwolf and JacksFilms behaviour.
YouTube finally responded to the situation after facing backlash for remaining silent, sating they had "temporarily" demonetised SSSniperWolf due to her actions. But many thought it didn't go far enough and believed that Shelesh should be removed from the platform entirely, accusing the platform of showing favouritism towards Shelesh.
On October 20, Shelesh issued an apology on Twitter/X, calling her actions "inexcusable".
Sign up to our free Indy100 weekly newsletter
Have your say in our news democracy. Click the upvote icon at the top of the page to help raise this article through the indy100 rankings.