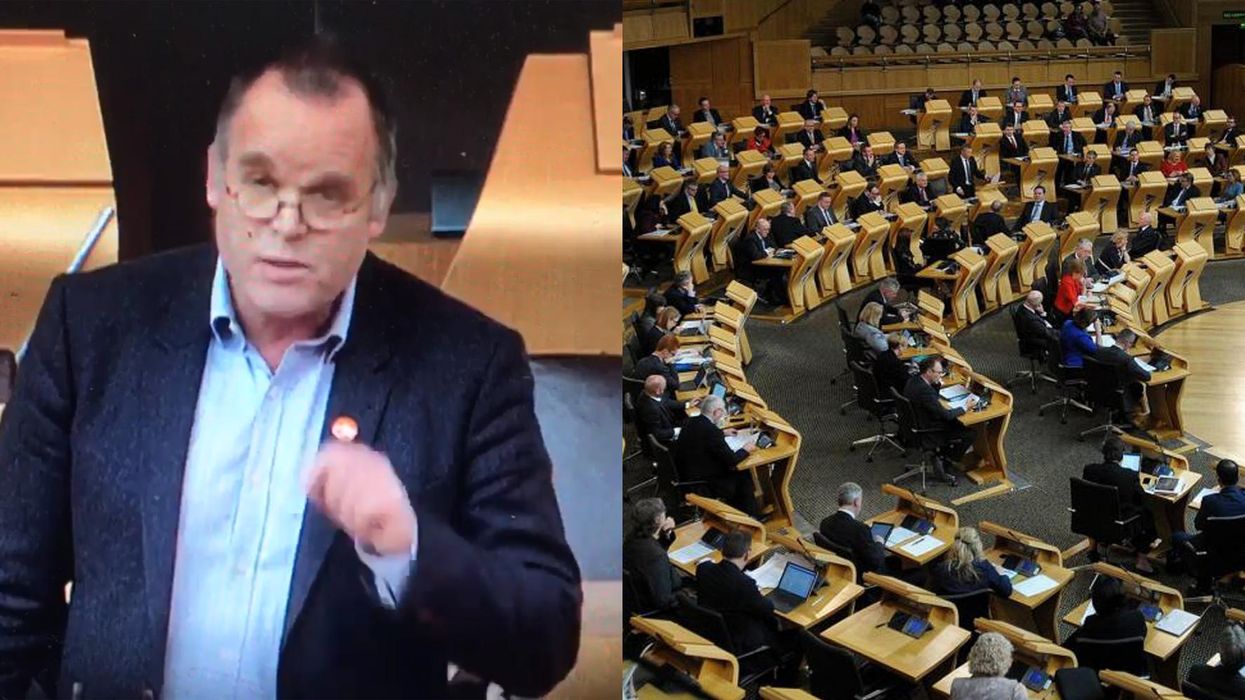 AFP/GETTY / ANDY BUCHANAN
It's not every day something funny happens in parliament.
But BuzzFeed reporter Jamie Ross shared this delightful clip of Green MSP Andy Wightman saying "sh*te" in the Scottish Parliament.
Talking about UK airspace, Wightman said, ""It's a sh*te state of affairs to be in".
I believe this from @andywightman is the first recorded use of "shite" in the Scottish parliament. https://t.co/Cd6UJuOZFl

— Jamie Ross (@Jamie Ross) 1493296347
Ross assumed it must have been the first time that's happened, but he was wrong. It's actually been uttered three times.
Apologies – "shite" has actually now been used in the Scottish parliament three times according to official reports. Of course it has.

— Jamie Ross (@Jamie Ross) 1493296643
And...
@RobDotHutton No "pish" but three examples of either "piss" or "pissed".

— Jamie Ross (@Jamie Ross) 1493296741
God bless you Scotland.