Tesco shopper John Goodger received this worrying note with his online order this week.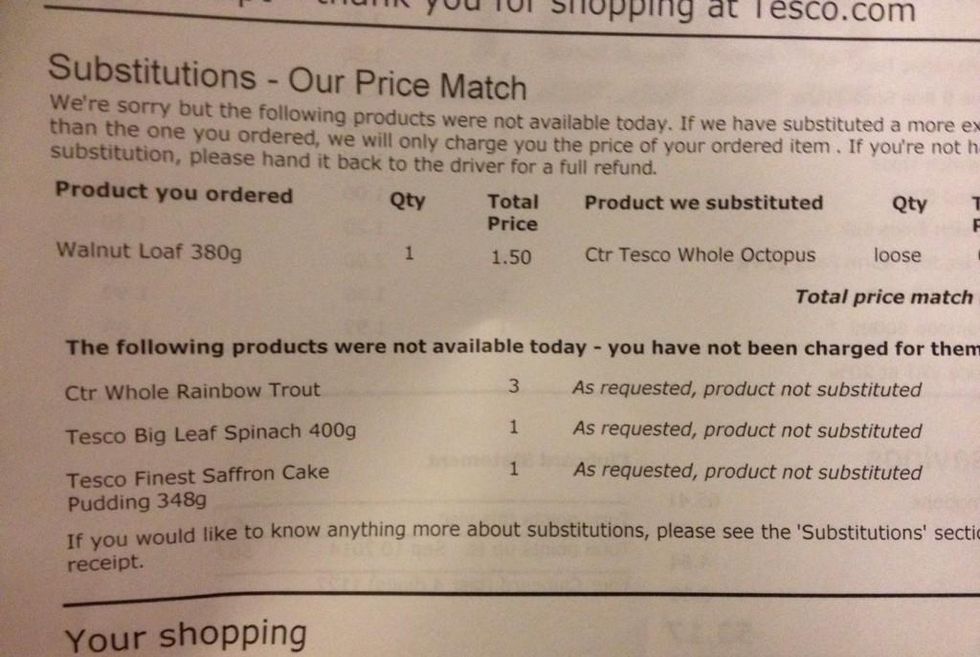 Somehow staff had deemed an octopus a sufficient substitute for walnut loaf, which was out of stock.
For the avoidance of doubt, this is a walnut loaf:
And this is an octopus (kind of):
And just to be really, really clear:
Meanwhile, Tesco's social media team turned the situation to their advantage with a couple of punning tweets.