A towel recently went up for sale on Amazon for 796 billion dollars. While that may seem pricey, at least it is 100 per cent cotton and "functional".
After reading this list of the most pointless things anyone has ever created, you might even think a trillion dollars is good value:
1. Pre-peeled bananas in plastic wrappers
(Picture: Imgur)
Because natural banana skins don't work?
2. Pet rock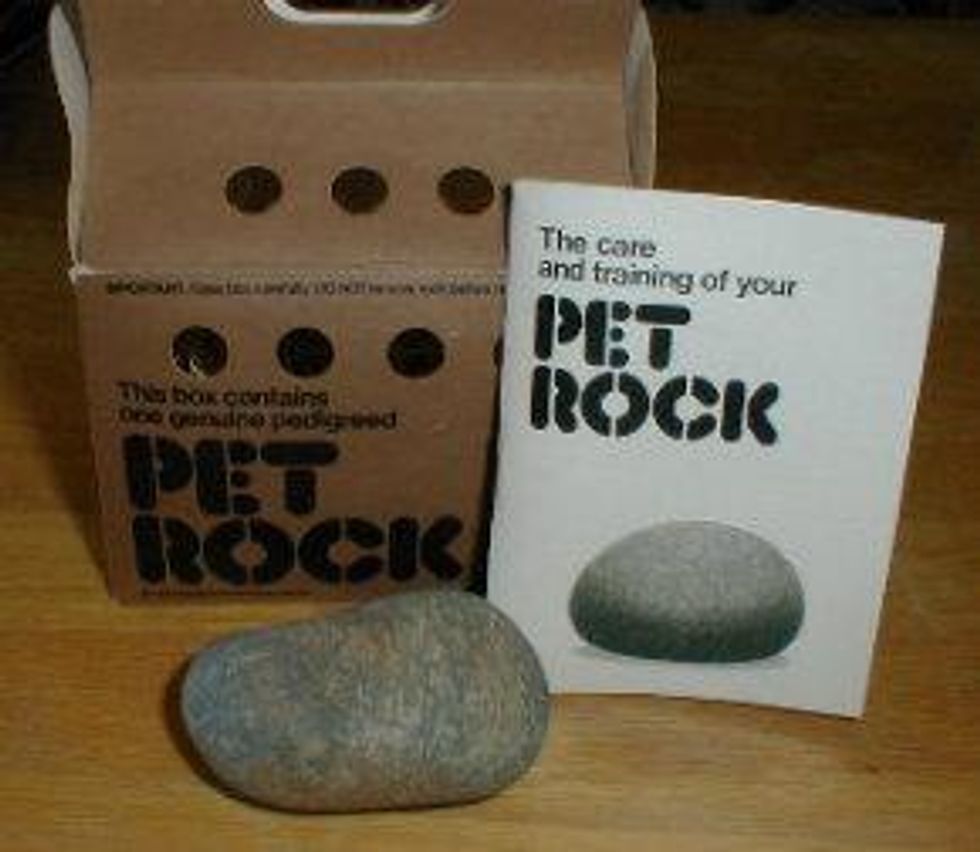 (Picture: petarock.homestead.com)
Yes, this is literally a rock in a box. "Designed" by advertising executive Gary Dahl in the 1970s and marketed like a real pet, these rocks sold in their thousands in the US. Paying just a penny for each stone and including a tongue-in-cheek training manual, Dahl sold the Pet Rocks for $4 each and made himself a millionaire along the way.