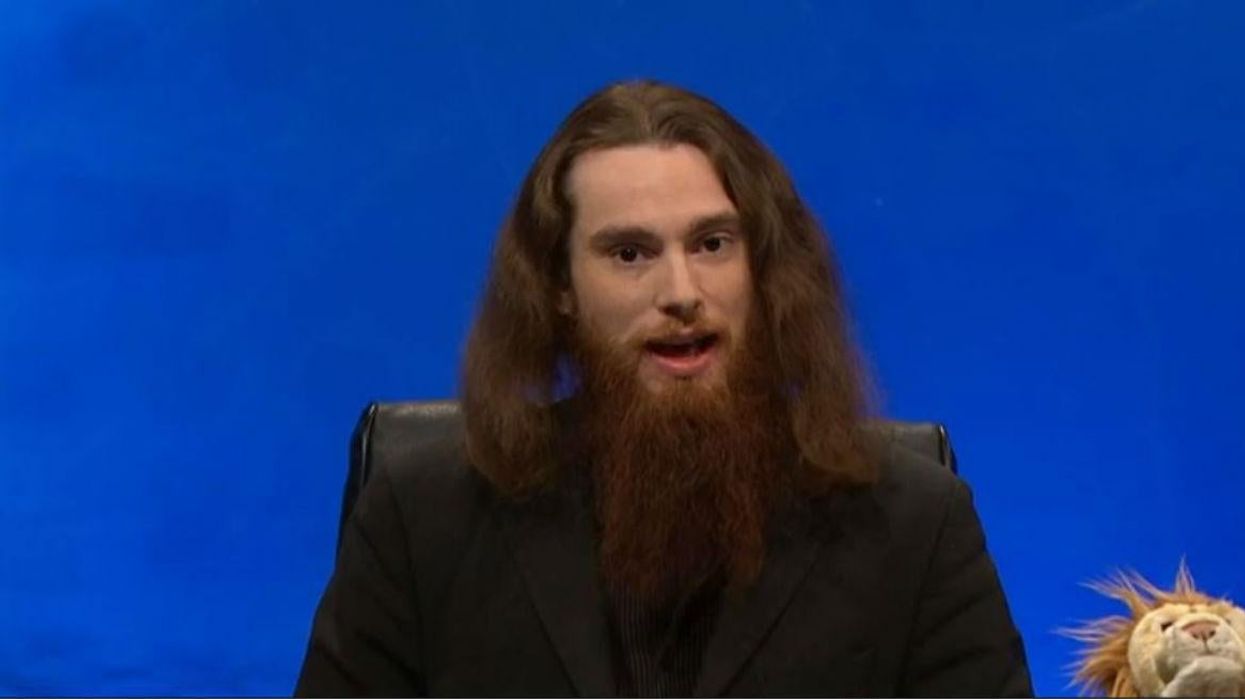 University Challenge is back! And with it returns the public hazing of nerds.
The hive-think Twittersphere is well known for looking at the brain boxes on University Challenge and judging them on their looks, not their first class minds.
Last night, the ritual targeting of the meek and intelligent, had a new focus. The bearded.
Alex Siantonas, playing for Oriel College, Oxford, drew a lot of attention for his lengthy beard, and resemblance to men of the previous century.
Some felt his beard ought to be an indicator of his area of knowledge.
How does a dude with this amount of facial hair not Know the Cure or the Clash? #UniversityChallenge
This came after some horrendously incorrect answers about popular music, including one moment when they identified Bo Diddley as Cole Porter.
Which made Paxo do this face
Picture: BBC
After the Oriel team somehow made it to the bonus round of that question, they thought the iconic 'Close to me' by the Cure was by Modest Mouse, and then failed to recognise the Clash or George Michael. Though to be fair for that last one they guessed Wham!
This time Paxo laughed.
Picture: BBC
Other viewers doubted the truth of Siantonas' stated degree.
Philosophy my arse. He's studying Defence Against the Dark Arts #UniversityChallenge
Captaining the team from the University of Manchester, contestant Joseph Bath was also under the Twitters spotlight because of the hair on his head and not the thoughts inside it.
It was Rasputin against Jesus of Nazareth on #UniversityChallenge tonight. Guess who won?
I can't quite make our which one is Robert Powell.
Things got meta.
why do half the #UniversityChallenge team look like the 16th century artist they were trying to identify?
Funnily enough, these beards bothered the viewers more than the other noticable thing about this crowd of eight students.
Picture: BBC/Screengrab from YouTube
Where are all the bearded ladies? Isn't anyone going to comment on their facial hair?
Rude.
The final score was: Oriel 150, Manchester 95.