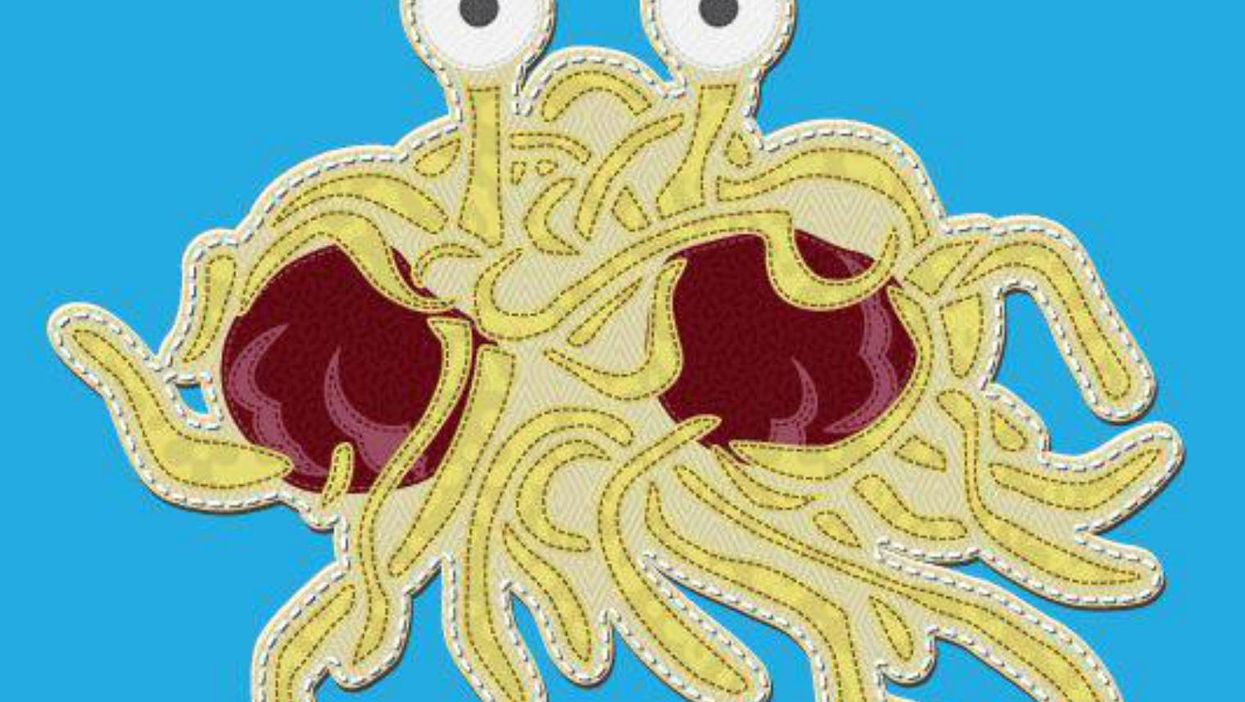 The Church of the Flying Spaghetti Monster (CFSM) has just appointed its first official 'Ministroni'.
Two months ago we reported that the religious organisation, whose members worship a giant spaghetti monster (GSM) and wear colanders on their heads,had received approval to perform legal marriage ceremonies in New Zealand.
And just a few short months after that significant milestone on the CFSM's long battle for equality, another has come in the form of Karen Martyn, its inaugural minister, who's tasked with carrying out the services.
Picture: Screenshot via stuff.nz
Martyn now has the power to bind church members - known as Pastafarians - together in holy matrimony.
Pastafarians often dress as pirates as they believe them created by their god. They first came to light back in 2005, when 'prophet' Bobby Henderson revealed his belief system - praising the 'Noodly One'.
Talking to Stuff, Martyn, who usually wears a miniature spaghetti monster on her shoulder, said she was honoured to be given the chance to wed people in a 'pasta-ific' way.
It's great. It is really powerful for the church and the community. It gives us far more choices. Prior to that we only had a registrar or independent celebrants.
Martyn was granted her exclusive powers in December but hasn't yet had the opportunity to use them. However, she said that she's had plenty of interest and won't charge for her services - only her travel should be paid for.
R'amen to that.