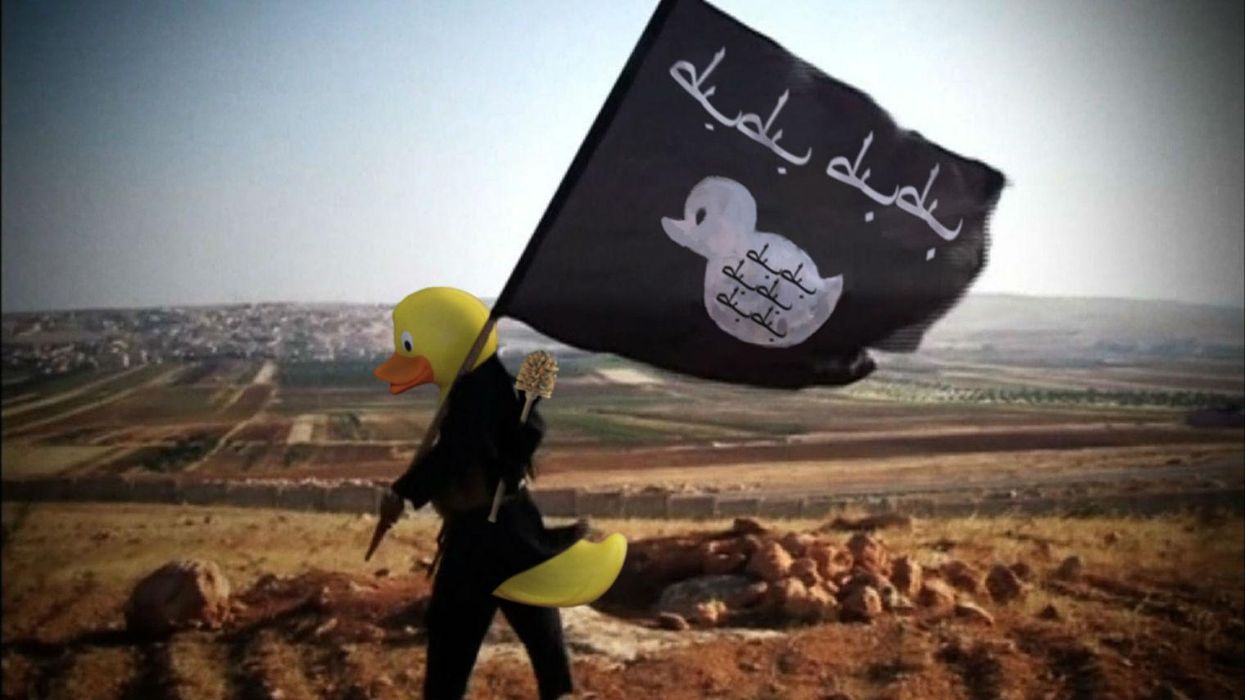 4Chan is far from the safest or friendliest corner of the internet - but sometimes it comes up with the goods.
On a private board on the site this week someone posted the message, "how about castrating the image of IS by replacing the faces on ALL the propaganda photos with bath ducks" - and 4Chan users rose to the occasion gloriously.
The submissions have been collected on Imgur as an album called 'create the duck state', the fruits of which can be seen below.
(If you were wondering, the infamous flag in the image above now reads: 'duck duck duck duck duck duck duck duck duck duck duck').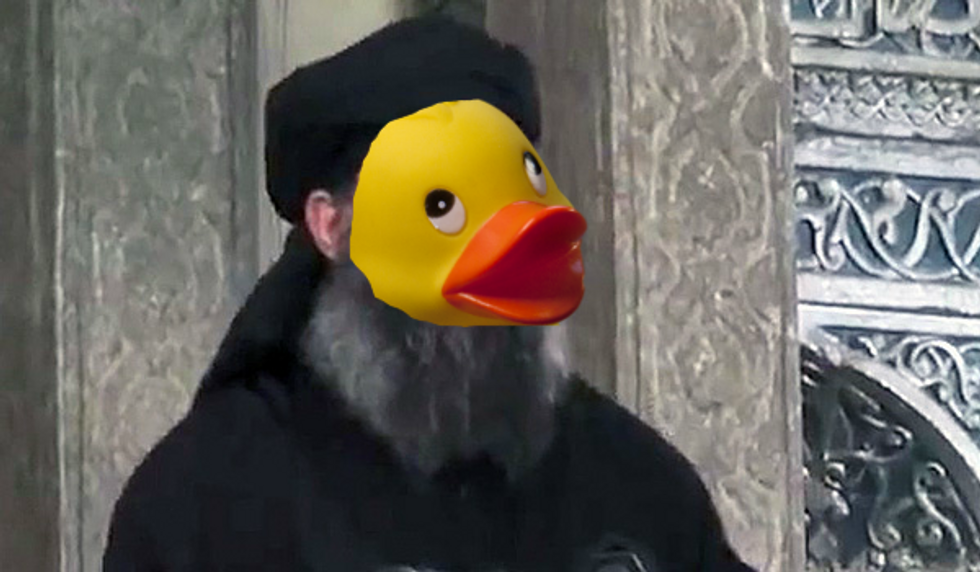 Trolling: you're doing it right.
More: Isis Karaoke is dropping songs, not bombs (on Twitter)
More: The man who created the 'Isis' dildo flag has finally spoken up