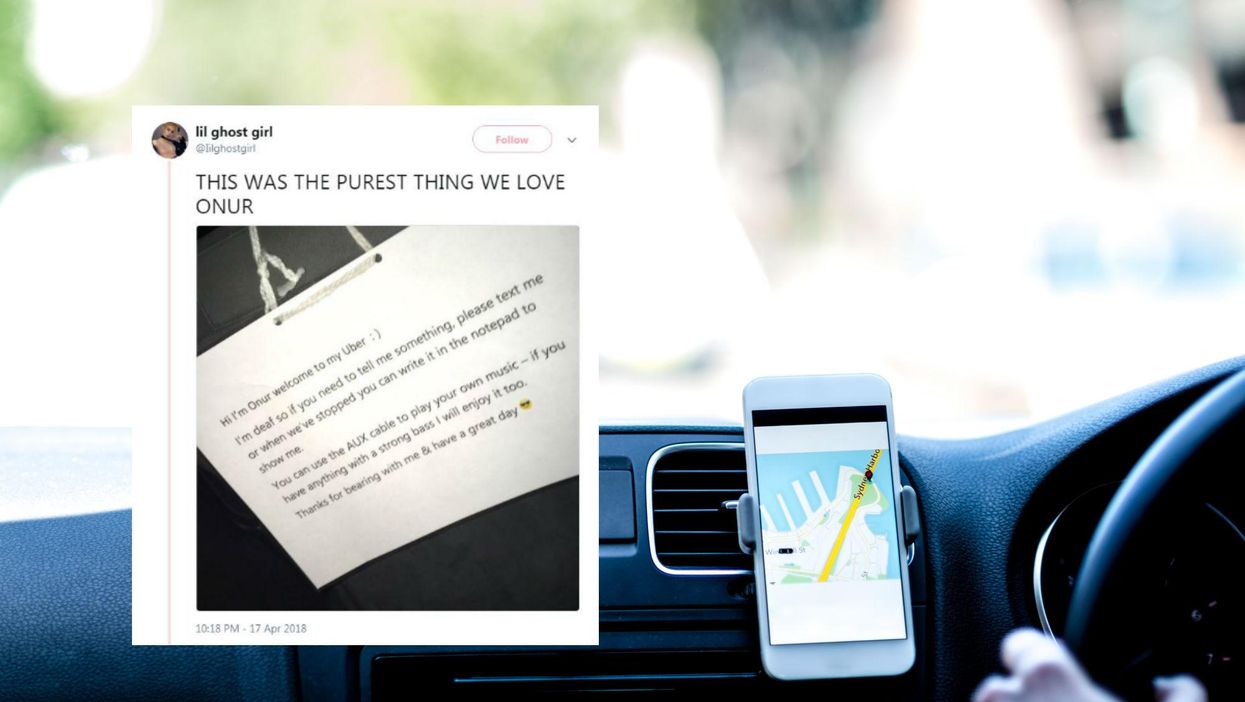 Earlier this week, Twitter fell a little bit in love with a London-based Uber driver named Onur.
When user @lilghostgirl hailed a ride, they stepped inside to find a typed-out note from the driver explaining that he's deaf – but that it doesn't stop him from doing his job.
For passengers not familiar with BSL (British Sign Language), he highlights that they can still communicate with him either via text message or via a notepad, which can be shown when the car stops.
He also urges guests to make themselves comfortable, stating that they can use the AUX cable to play their own music – and that, if the bass is strong, he'll enjoy it too.
Also note his stellar use of the sunglasses emoji, one of the most underrated gems in Apple's emoji arsenal.
Naturally, Onur has quickly become a minor Twitter celebrity and has taken to his own personal account to share the praise he's since received.
He doesn't tweet often – most of his old posts are about lost wallets and car shows – but he has taken the time to respond to some users enamoured by his words, wishing them – as he does in his note – a great day.
Model and actor Nyle DiMarco – who has also used his platform to discuss being deaf – even responded, proposing a meet-up the next time he's in London.
Onur has since responded, proving definitively that the internet isn't all bad.