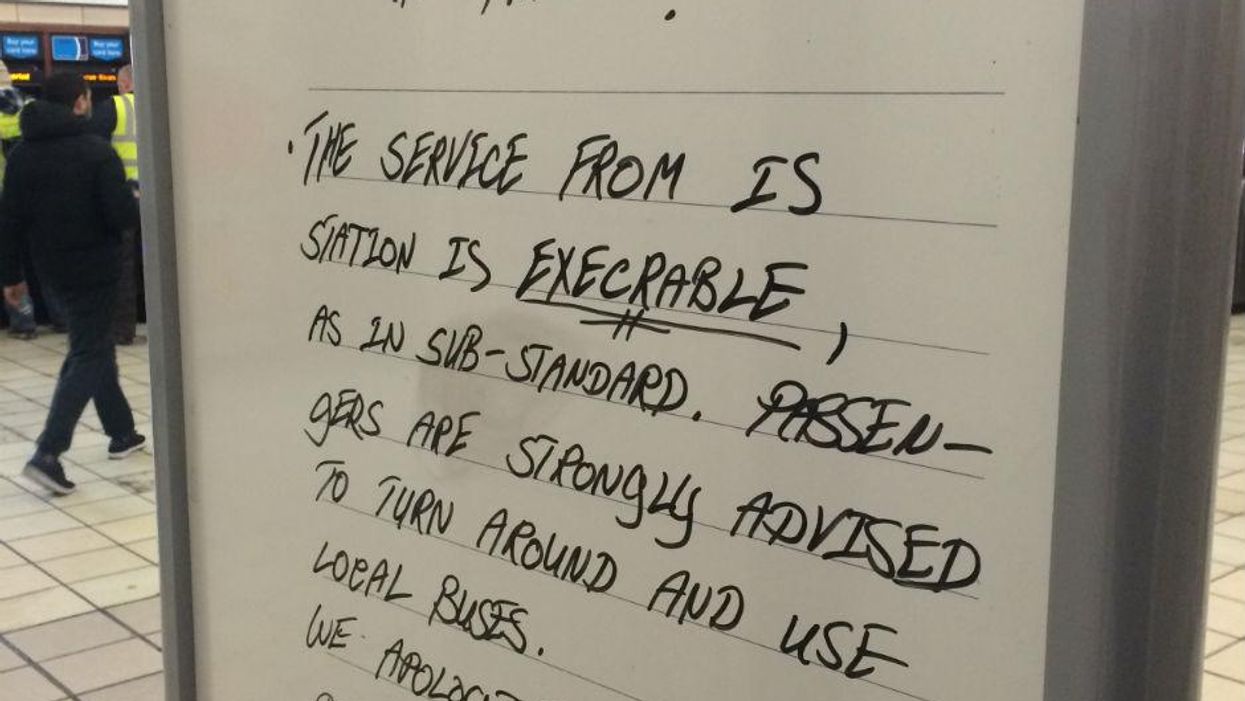 Commuters heading home from work in west London on Wednesday afternoon were met with the brutally honest information that services on the Circle and District lines were "execrable - as in sub-standard".
Not only was the service bad but people were "strongly advised" to turn around and use local buses. The "caveat emptor" acting as a warning of "we told you so" from Transport for London staff for those feeling like ignoring the message.
A picture of the poster was shared on Twitter and was hailed for its honesty. But when we headed down to High Street Kensington station to check it out, it had sadly been replaced by a slightly less striking message suggesting customers could at least change at Earls Court.
The original sign had been moved and left facing a wall away from the public eye.
We tracked down the member of TfL staff to find out what the story was and what gave him inspiration to go against the grain and let commuters know exactly what was going on.
"We put it out for about 10-15 minutes earlier on," Terry Woodford explained to i100.co.uk, "but then the service picked up slightly and the supervisor replaced it.
"Don't worry, if the service gets worse, we'll put it out again."
When asked if he was in the habit of writing such acerbic posters for homeward bound commuters, Mr Woodford said: "Oh, I try to."