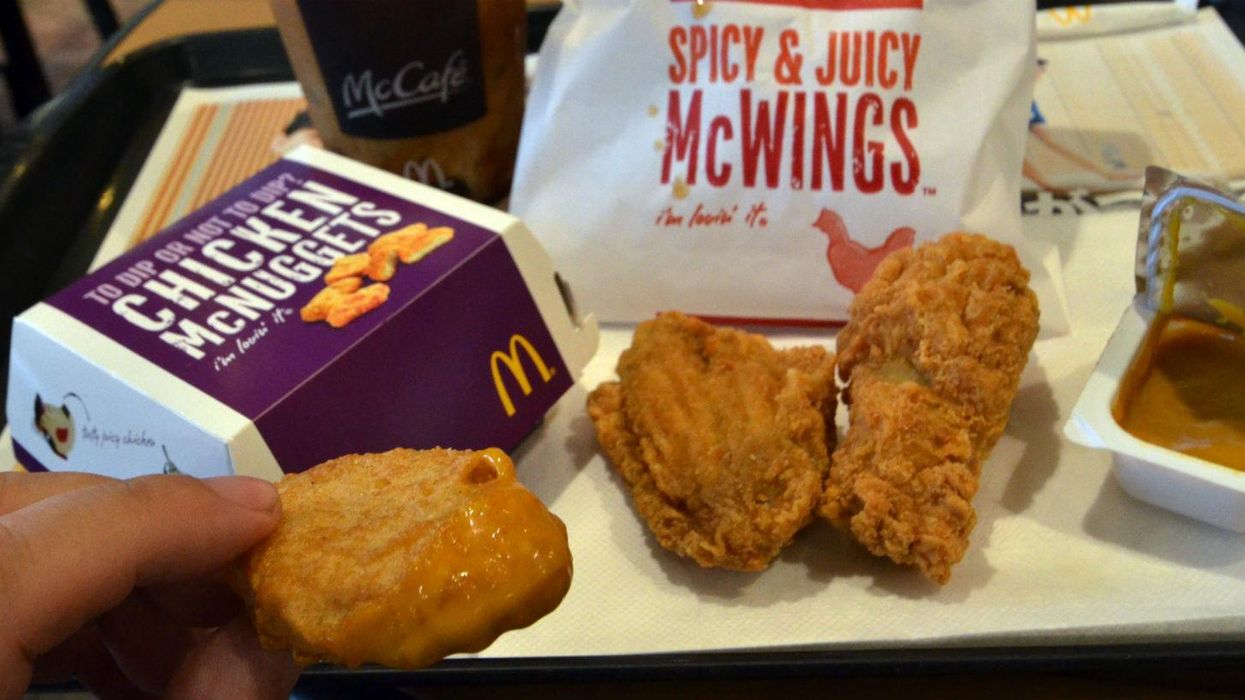 McDonald's doesn't have a particularly good reputation when it comes to providing wholesome, healthy food, despite recent "healthy" additions to its menu.
Chicken nuggets, now a staple McDonald's product, initially introduced to the menu in 1983 and consisted of pieces of battered, deep-fried processed meat.
Over 25 years later, the fast-food giant has decided to test a cleaner version of its McNuggets, by cutting down on its ingredients list in 140 restaurants in the US.
A McDonald's spokesperson told Crain's :
These new Chicken McNuggets are made with a simpler recipe that parents can feel good about while keeping the same great taste they know and love.
Which comes as something of a relief, considering there are currently 31 other ingredients apart from chicken in McNuggets...
1. Water
2. Modified food starch
3. Salt
4. Autolyzed Yeast Extract
5. Wheat Starch
6. Natural Flavoring
7. Safflower Oil
8. Dextrose
9. Citric Acid
10. Sodium Phosphates
11. Enriched Flour
12. Bleached Wheat Flour
13. Niacin
14. Reduced Iron
15. Thiamin Mononitrate
16. Riboflavin
17. Folic Acid
18. Yellow Corn Flour
19. Baking Soda
20. Sodium Acid Pyrophosphate
21. Sodium Aluminum Phosphate
22. Monocalcium Phosphate
23. Calcium Lactate
24. Spices
25. Corn Starch
26. Canola Oil
27. Corn Oil
28. Soybean Oil
29. Hydrogenated Soybean Oil
30. TBHQ
31. Citric Acid
32 Dimethylpolysiloxane