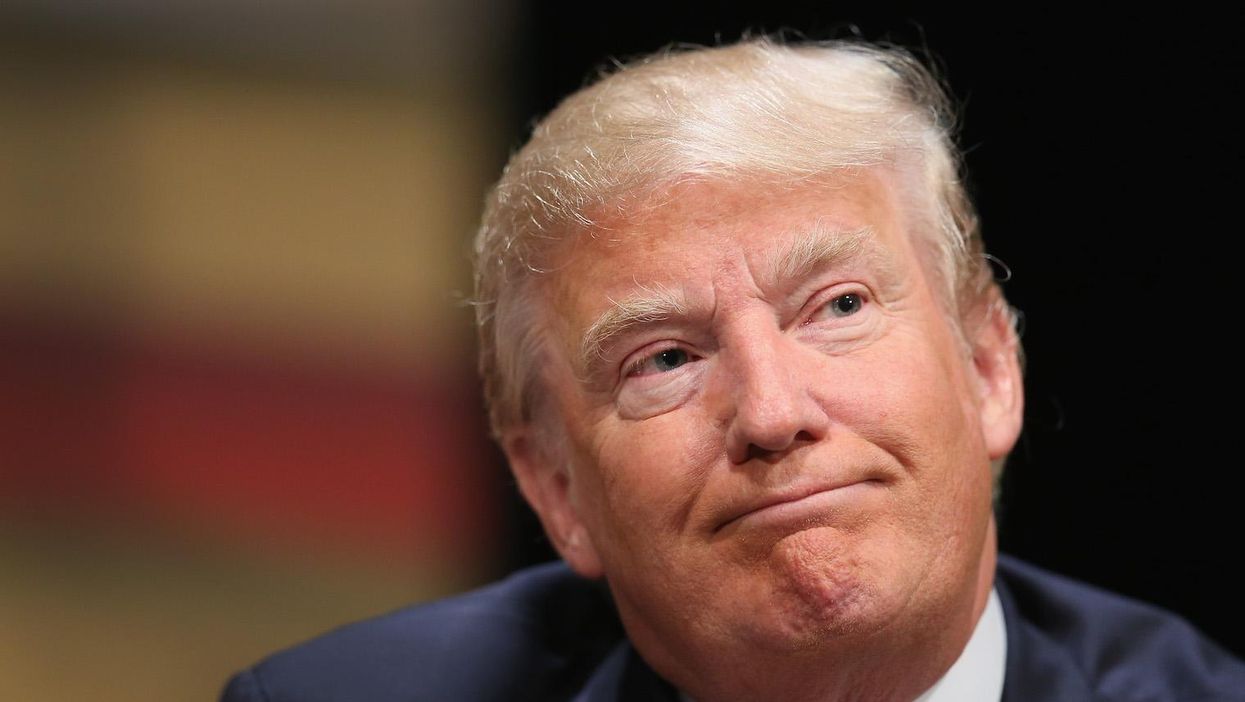 Six months ago, Donald Trump criticised the appearance of rival candidate for the Republican nomination, Carly Fiorina.
Trump said:
Look at that face! Would anyone vote for that?

Can you imagine that, the face of our next president? I mean, she's a woman, and I'm not supposed to say bad things, but really, folks, come on. Are we serious?
Of course, the looks of a presidential candidate should have no bearing whatsoever on if someone votes for them, as it has nothing at all to do with the duties and skills expected of a president.
However, the internet doesn't forget, and now a Twitter user has spotted an unfortunate feature of Mr Trump's face.
Well spotted Danny.
Trump shot first, so let's get stuck in.
Which is your favourite Donald Trump? Vote in our historic poll, below: