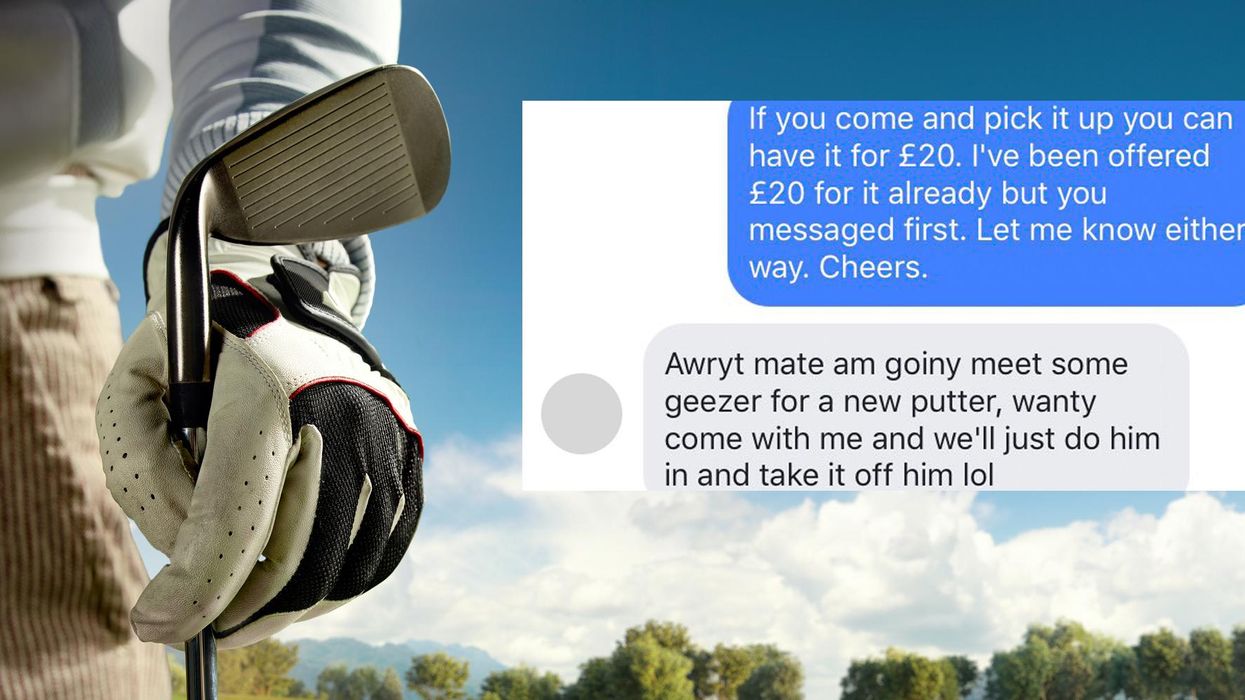 Aksonov / iStock
Most of us have experienced this fail at some point in our lives - accidentally texting the wrong person is far too easily done.
But one man from Scotland recently, really messed up.
Gregory Ford, 38, a keen golfer and Dad of two, tried to sell his old Odyssey putter on Facebook.
Never sell a golf club on Facebook to someone from East Kilbride! https://t.co/l7905sD5g9

— Gregor Ford (@Gregor Ford) 1490893378
He agreed to sell it a man from East Kilbride, a town just south of Glasgow - when the would be "buyer" accidentally messaged him planning he was going to rob him.
Awyrt mate am goiny meet some geezer for a new putter, wanty come with me and we'll just fo him in and take it off him lol [sic]
He quickly backtracked saying "sh*t that was meant for ma pal" and cheekily still asking for Gregor's address.
He told the Sun
At first I was like holy cr*p, I didn't expect a message like that, when I showed it my wife she had the same reaction.

I didn't know what to think, then three more panicking messages came through within 20 seconds.

The 'lol' at the end saved it slightly. I just laughed and decided not to even reply. I wasn't sure if it was serious or not but I didn't want to find out.

It was probably just banter between two mates that's been sent to the wrong person — we've all done it before.
Gregor has hit back at trolls who have accused him of making up the exchange.
@JimGangel @dun67 I'm the seller, and I didn't even reply. Was lost for words! Putter is still for sale though.....😆

— Gregor Ford (@Gregor Ford) 1490916149
Needless to say, the deal didn't go through and the putter is still for sale.