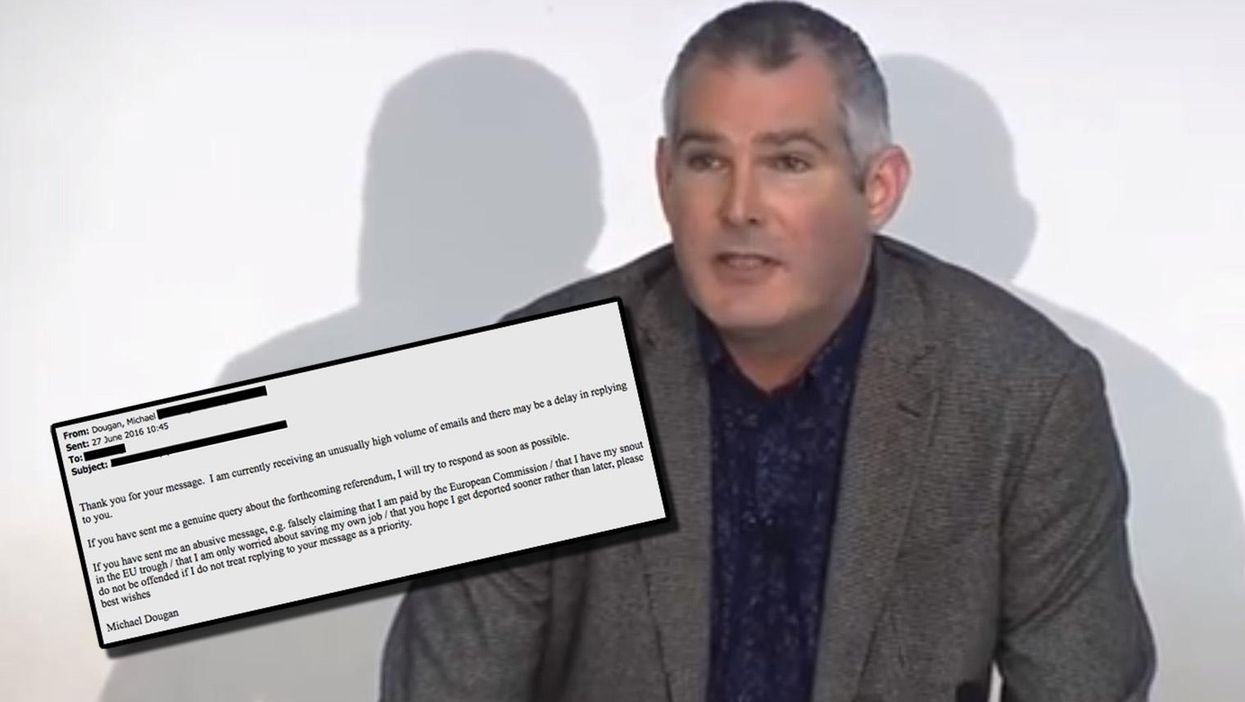 Michael Dougan is a professor of EU law at University of Liverpool.
He recently gave a 30 minute talk at Liverpool's Law School, which was watched on Facebook by nearly seven million people.
It explained the potential consequences of Brexit, and therefore it unsurprisingly made a lot of people angry.
He received a torrent of abuse from those who didn't agree with his expert view on the EU.
As a result, he decided to change his out-of-office email response, to save a little time.
It read:
Thank you for your message. I am currently receiving an unusually high volume of emails and there may be a delay in replying to you.

If you have sent me a genuine query about the forthcoming referendum, I will try to respond as soon as possible.

If you have sent me an abusive message, e.g. falsely claiming that I am paid by the European Commission / that I have my snout in the EU trough / that I am only worried about saving my own job / that you hope I get deported sooner rather than later, please do not be offended if I do not treat replying to your message as a priority.

Best wishes

Michael Dougan
It was definitely simpler than replying to everyone.
Dougan told Legal Check he has since updated the message:
I've now updated it to reflect the fact that: a) I simply can't deal with the vast numbers of emails from frightened and angry people which are now arriving by the hour; and b) since Friday, the racist messages have starting coming in larger numbers too, along the lines of "f--- off back to paddyland you f---ing IRA c---". Charming.

I do hope Nigel Farage, Michael Gove, Boris Johnson and Gisela Stuart feel very proud of themselves and of what they have done to our country.