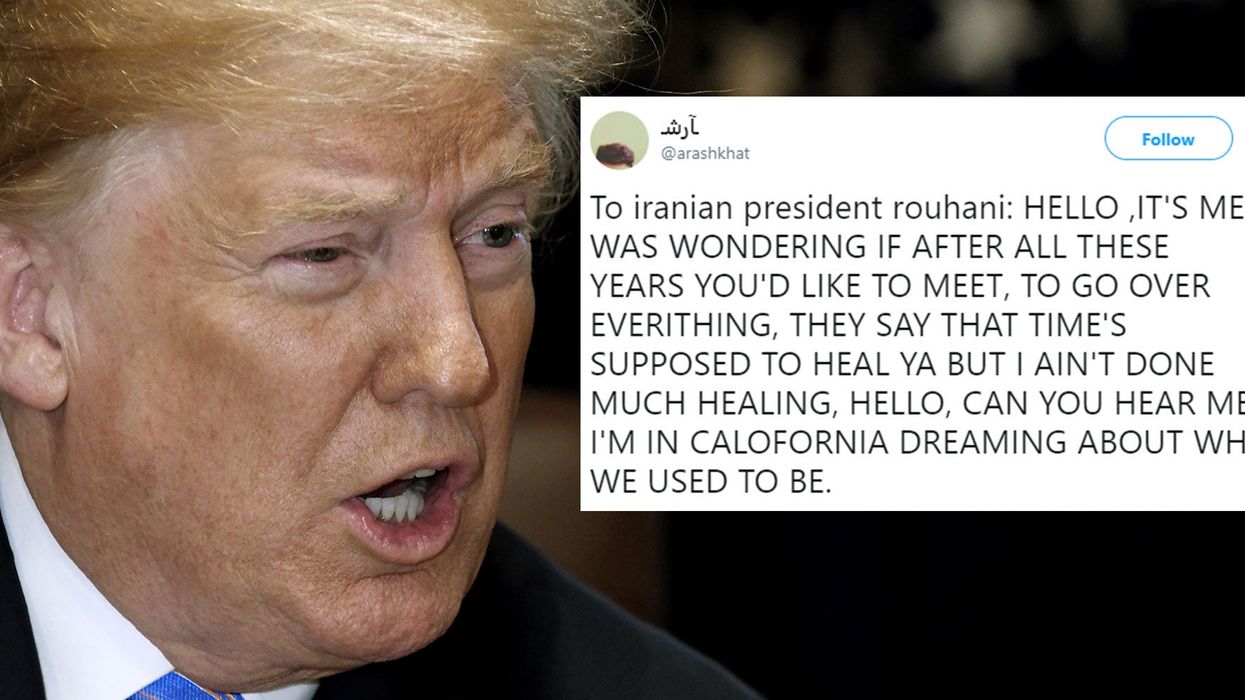 Getty Images / Pool / Pool
The US president can't write an all-caps threat to a fellow world leader without expecting serious repercussions.
This time, those consequences come in meme form - an appropriate rebuke for a president who routinely carries out foreign diplomacy (read: squabbles) on Twitter.
Trump's recent tweet starts off politely enough with "To Iranian President Rouhani" weirdly mimicking a child's 'thank you' letter.
But then it bursts inexplicably into a threat detailing "CONSEQUENCES THE LIKES OF WHICH FEW THROUGHOUT HISTORY HAVE EVER SUFFERED BEFORE".
This follows Iran's president Hassan Rouhani caution that Americans "must understand that war with Iran is the mother of all wars and peace with Iran is the mother of all peace".
The initial reception to Trump's tweets was not good - and it's only gotten worse, now the memes have arrived.
People inserted their own equally sensible messages into Trump's shouty template.
Very soon, Trump wasn't the only one making all-caps, unhinged threats to the Iranian president.
Some were singing - sorry, screaming - love songs to him.
Let's hope Rouhani enjoys old pop songs.
As well as guilty pleasure TV and film.
Obviously, football made an appearance.
Rouhani to miss the good old days when all he received was threats from Trump and he didn't have to hear about Liverpool.