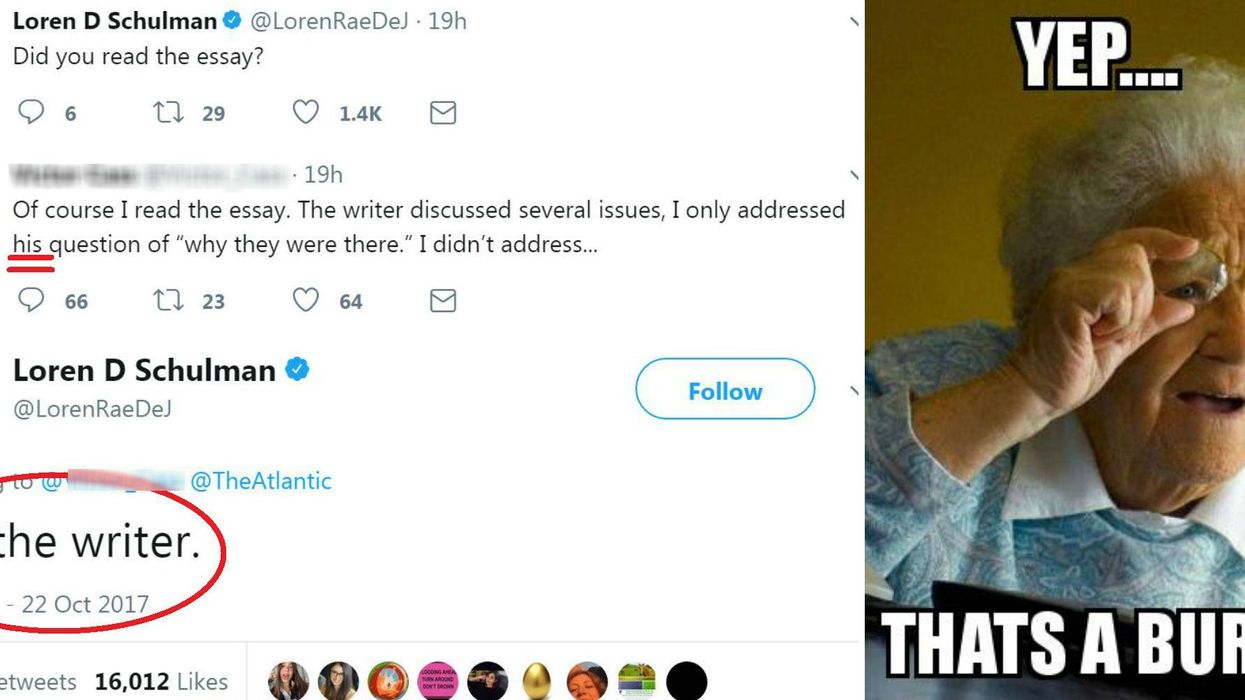 @LorenRaeDel/Twitter screengrab
Loren D Schulman is the Deputy Director of Studies at the Centre for a New American Society, where she researcher national security and defence strategy.
She was also senior advisor to National Security Advisor Susan Rise, and Chief of Staff to the Assistant Secretary of Defense for International Security Affairs, advising on security policy issues.
She has also just written an article for The Atlantic arguing that the death of US troops is 'so sacred it dissuades hard questions about the objective of the risks they took' and says it's right to question the US military.
And one man had something to say.
Author Victor Cass tweeted:
Schulman replied:
And he said:
Schulman disagreed, and asked if he'd even read the article at all.
And he replied:
That's right. 'He'. Schulman replied:
She explained how she was up for a serious debate, but it wasn't meant to be: