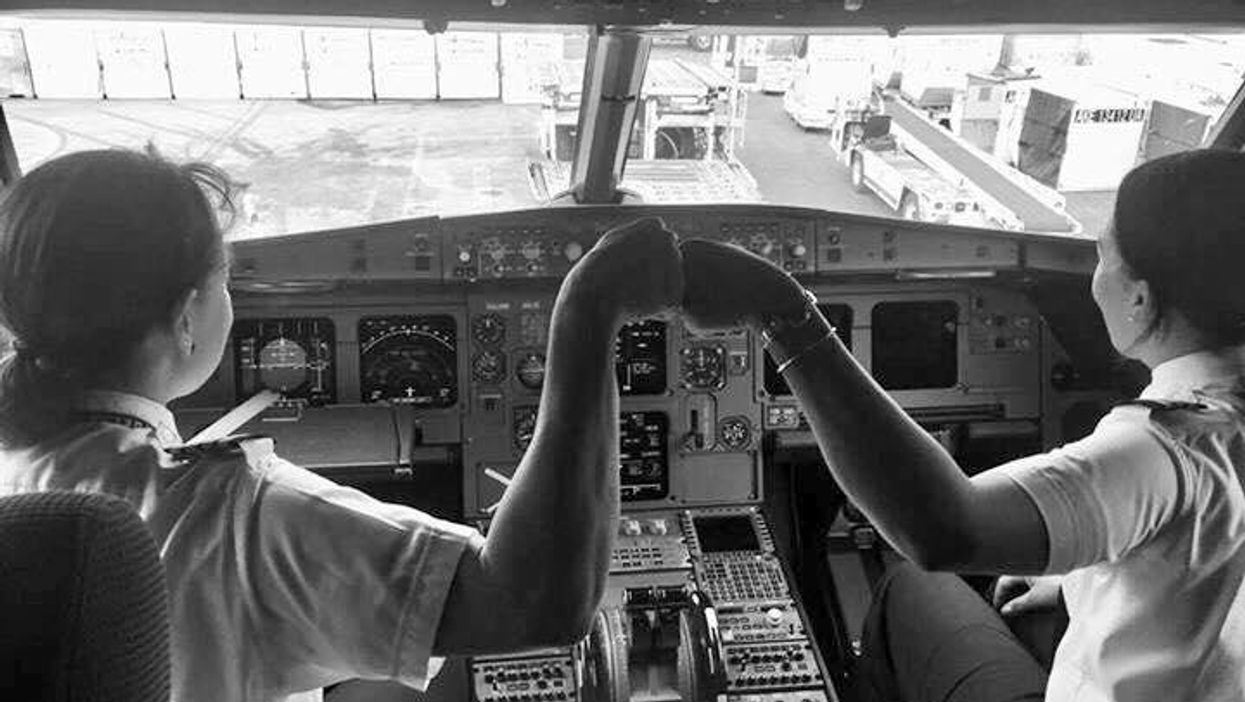 Facebook / Justin Fairfax
First Officer Dawn Cook and pilot Stephanie Johnson just made history by becoming the first two female black pilots to fly together.
On Sunday the two flew for Delta Airlines from Detroit – and celebrated with a fist pump.
The first ever African-American woman (and also the first Native American woman) to earn a pilot's licence was Bessie Coleman in the 1921.
Decades later, Johnson became the first ever black female captain last year:
Stephanie Johnson made history as Delta's first black female captain. We're honored to celebrate her this… https://t.co/0WyTVp2r8j

— Delta (@Delta) 1487523601
She told Delta News Hub:
I feel a great sense of responsibility to be a positive role model. There are so few women in this profession and too many women who still don't think of it as a career option.
And here the pair are on their groundbreaking flight; making history and transporting passengers through the air: