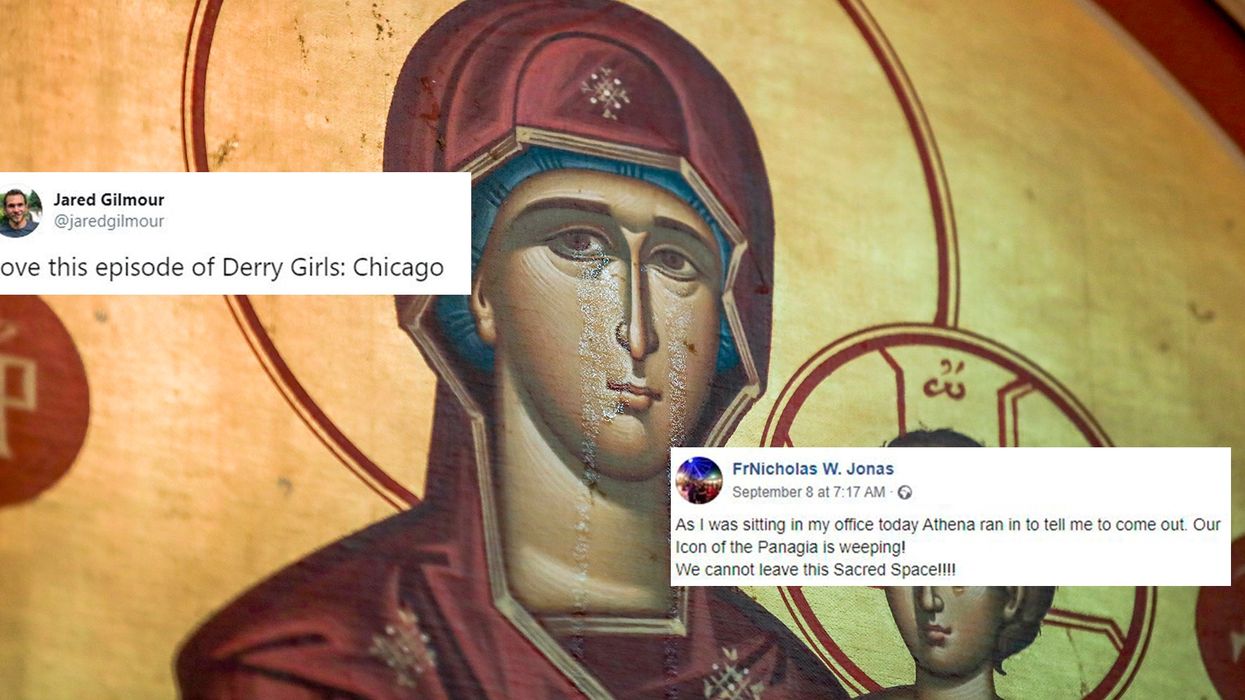 Tannen Maury/EPA/ Twitter/ Facebook
Hundreds of churchgoers have flocked to a church in Chicago to see a painting of a "weeping" virgin Mary.
Parishioners at the Holy Trinity Greek Orthodox Church allegedly saw tears flowing from the image and say it is a miracle.
The church is about $8m in debt and is set to close its doors imminently, NBS Chicago reported.
Parishioners say the painting is weeping tears of sadness because the church is facing foreclosure.
The church's pastor, Reverend Nick Jonas, reported the unusual sight on Facebook.
The Greek Orthodox Church has asked the parish for temporary possession of the icon. After a period of prayer and examination, the icon will be returned and the church will issue an official statement about what was observed, Chicago CBS r eported.
A GoFundMe page is raising money for the church, but has raised only about $11,800 towards its goal of $250,000 since last December. The church that was founded in 1897 and is reportedly the second oldest Greek Orthodox congregation in the US.
But some people noticed a few similarities between the incident and a certain scene in Northern Irish sitcom Derry Girls ...
Uncanny. Although admittedly "Big M" didn't smirk in Chicago.
HT NBC Chicago
More: Harry Potter books banned from Catholic school over fears they contain 'actual curses'