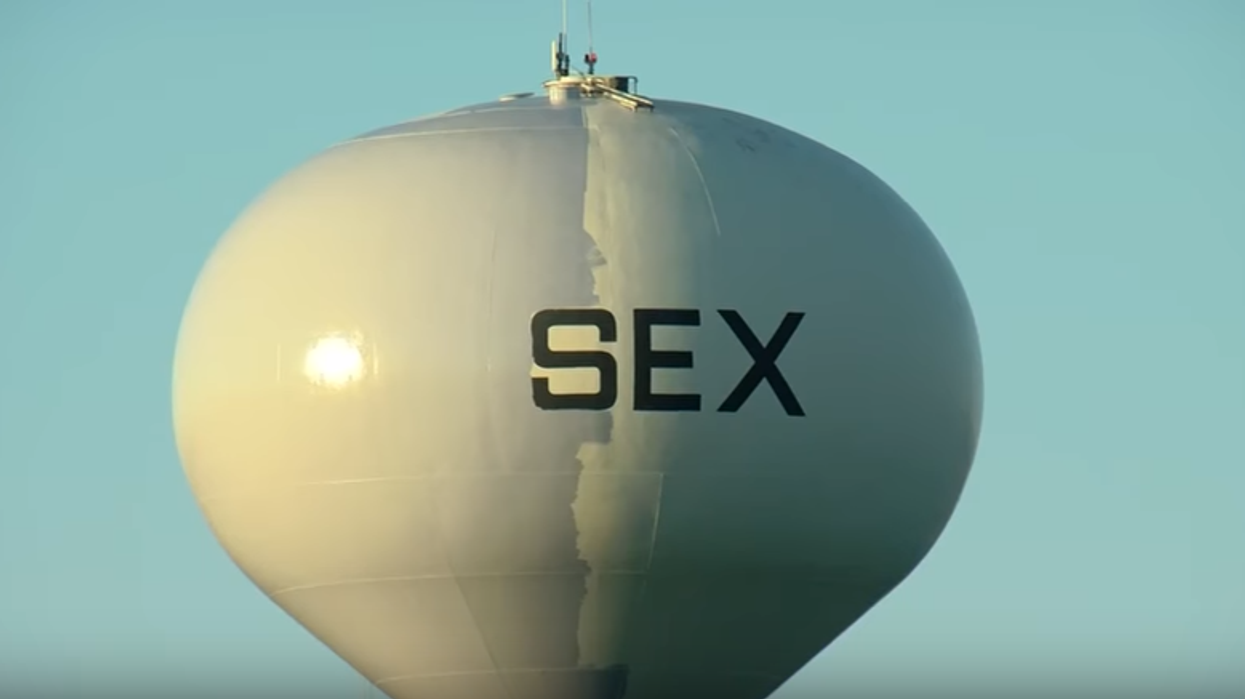 YouTube / Today's TMJ4
If you're going to take a work break, make sure it isn't when you're halfway through painting over the word Sussex for everyone to see.
The latter half, that is.
Everyone knows that's one of life's golden rules. But one group of painters went rouge, and offered some entertainment for residents in to the Wisconsin city.
An actual question I had to ask today: "Hi, can you please tell me why "SEX" is painted on the Sussex water tower?"… https://t.co/mOpuRfs8EP

— Brittany Seemuth (@Brittany Seemuth) 1496339489
The painters were painting over the word "Sussex" on a water tower when they got halfway and decided to have a break.
This isn't even the first time the (most likely deliberate) 'mistake' has been made - it happened the last time the tower was painted, too.
Here's one of the construction workers being interviewed: