@morgxmarie
Human beings, with all their flaws, have to live in close proximity of one another. That sometimes has consequences; consequences like being challenged to an imaginary basketball game in the middle of the night.
Student Morgan tweeted a picture of a note she sent to the neighbour living above her.
In the note, which has since been retweeted 38,000 times, Morgan wrote:
Dear assholes,

Why are you so loud after 9pm every day? Are you f*cking sumo wrestler, or do you possibly have lead f*cking feet? Ya'll are really wild as hell. It was funny @ first, but now you're just annoying! Please, calm the f*ck down.

Have an excellent night.

Ps if you're selling tickets to the 2am basketball games let us know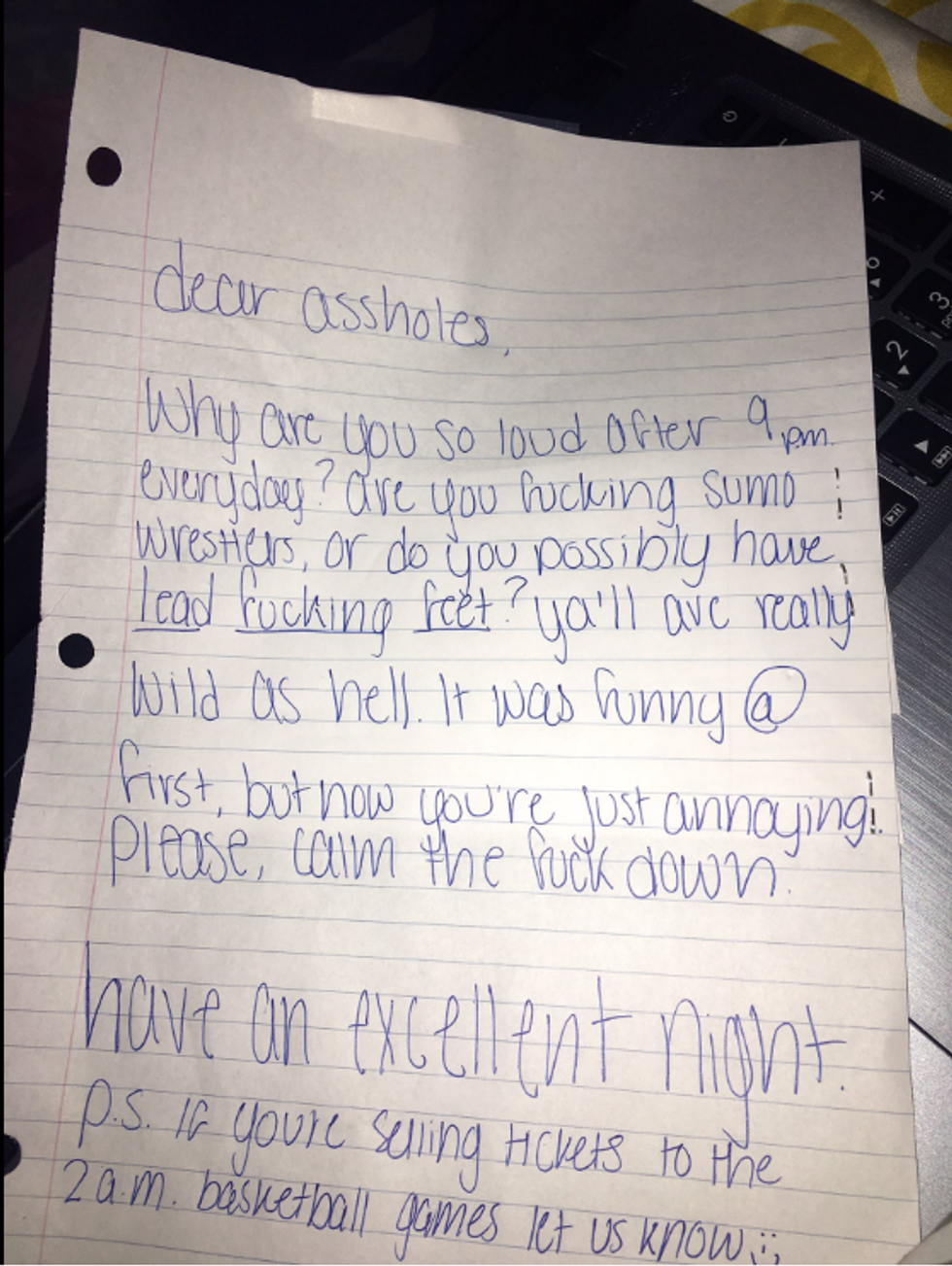 She received a reply, inviting her to play a game of basketball. The note said:
It's game time

That was just a practice last night
Morgan's neighbours also stuck four fake tickets to the note:
The fake tickets to the game said the '2nd floor bitches' would play the '3rd floor lead foot assholes':

She tweeted:
Morgan told indy100 that the saga continues:
I've been messaging one of the boys and we are actually fine. I delivered candy canes to their door yesterday and we basically declared a truce. All is well with us!

I also wrote an article about becoming viral on accident and I sent it to them and they thought it was funny and they were happy for me.
Is there a chance they'll actually play this game of basketball?
Maybe we will one day, but definitely not until after finals week.