The official campaign period for the upcoming EU referendum began on Friday.
The two official campaigns, Vote Leave and Britain Stronger in Europe, have been chosen, with the former launching their campaign in Manchester.
At the rally Boris Johnson caused a stir by interrupting a Channel 4 News live broadcast and accused US President Barack Obama of hypocrisy for entering the debate with a pro-EU stance, saying Americans would never share sovereignty:
I don't know what he is going to say but, if that is the American argument then it is nakedly hypocritical. The Americans would never dream of it.
So it's going to be that sort of campaign, then.
If you're already tired of the rhetoric, indy100 has taken a look back at our own data from stories about Europe to date.
Whatever your opinion on the EU, these facts and figures are food for thought:
---
1. France hates its leader more than other European countries.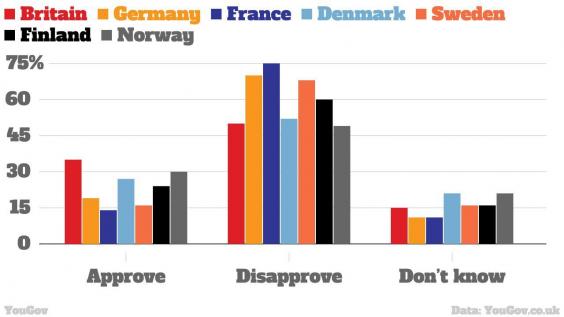 ---
2. Slovenia, Malta and Poland have the smallest gender pay gaps.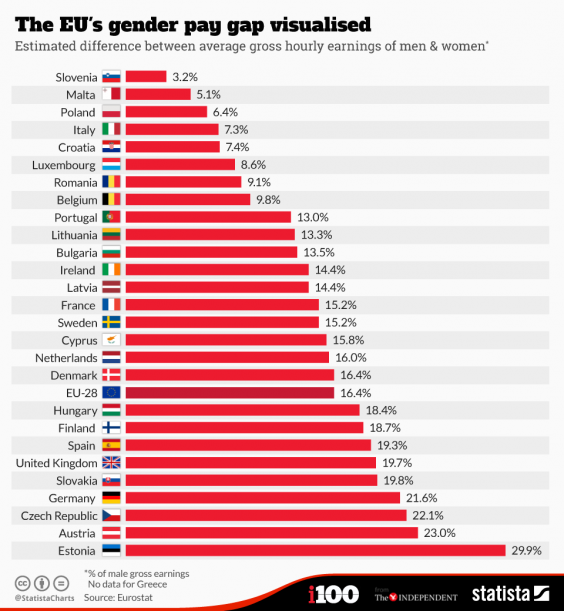 ---
3.The fastest download speeds are to be found in Romania.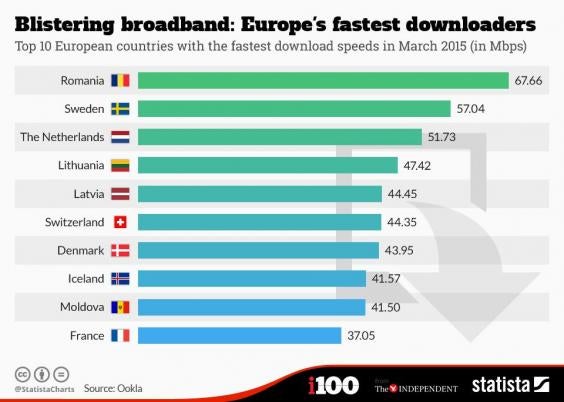 ---
4. Estonia has, per capita, more drug-related deaths than anyone else.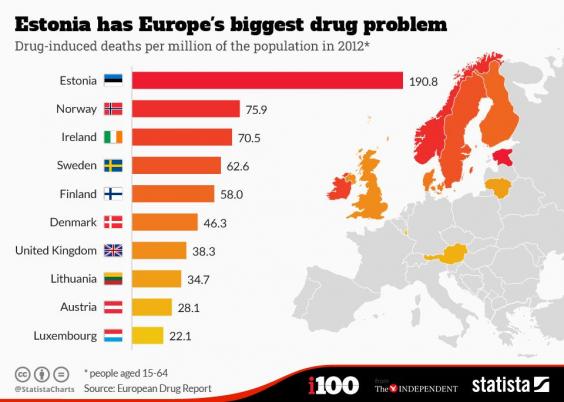 ---
5. Greek workers work the longest hours in the EU.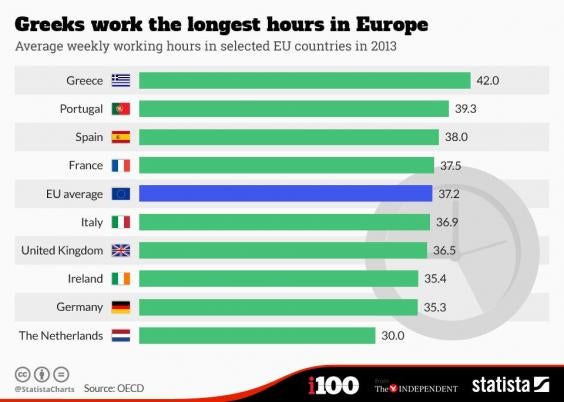 ---
6.Britain is on course to overtake Germany as Europe's most populated country.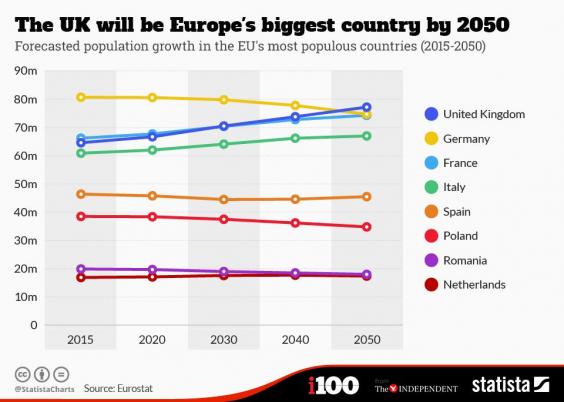 ---
7. Young Italians, by some distance, are the most likely to live at home with their parents.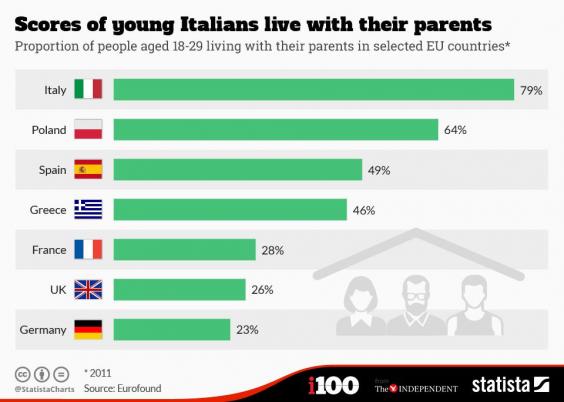 ---
8. Luxembourg is home to the highest proportion of foreign nationals.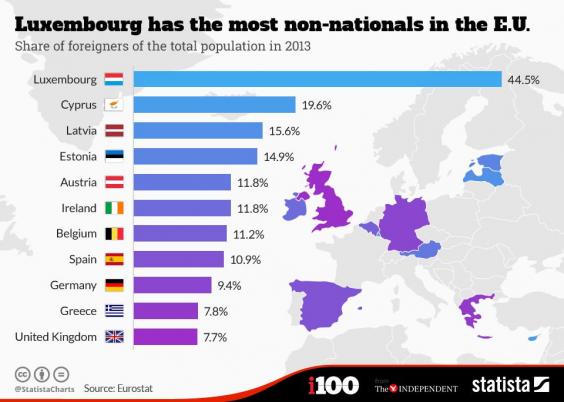 ---
9. ...and they're the most likely to feel neighbourly.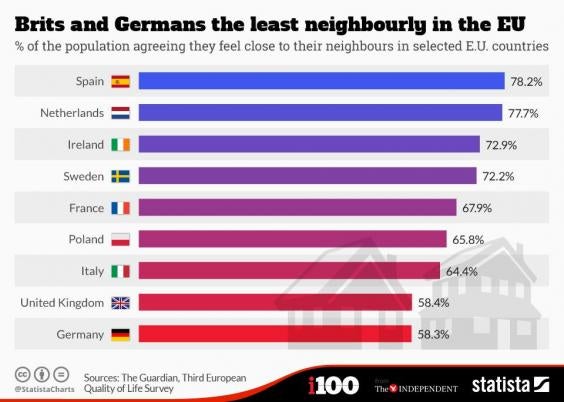 ---
10. People in Spain are also the most likely to live in flats (Brits are most likely to live in houses).
---
11. Everyone is sad about the refugee crisis.
---
12. Italy has cut back its military spending more than any other major European Nato member.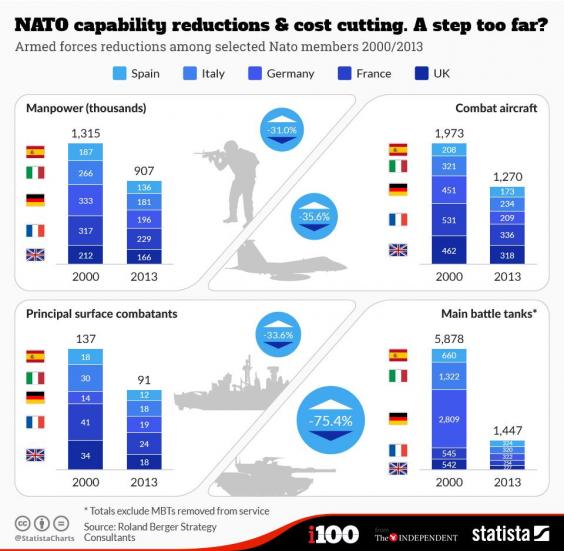 ---
13. Finland has the worst economy in the EU.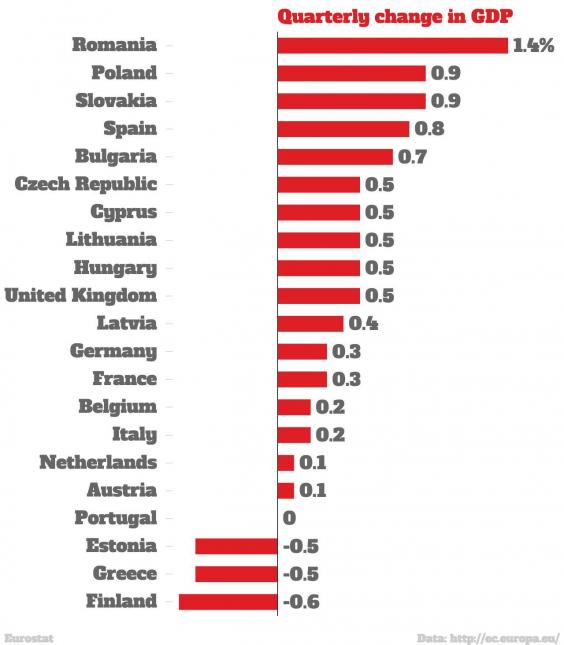 ---
14. Danes are the most trusting Europeans, and Cypriots the least.
---
15. Europe's largest Muslim population is in Germany.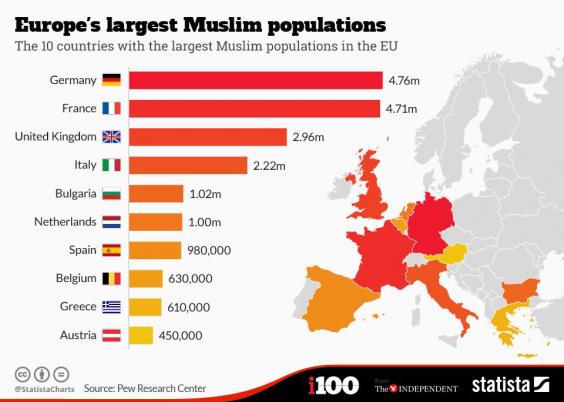 ---
16. Portugal drinks more wine than France.
---
17. The UK and France have some of the most positive views of Muslim people.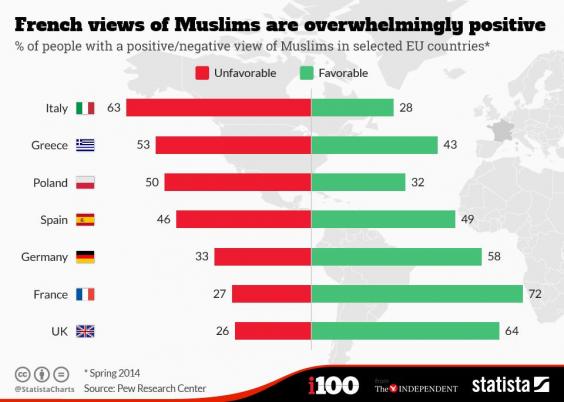 ---
18. Germany accepts by far the most asylum applications.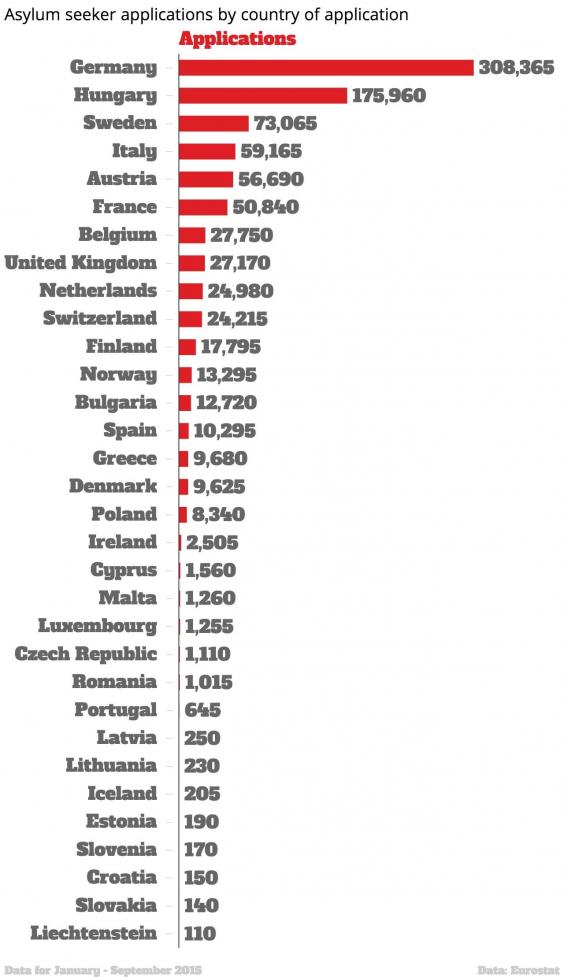 ---
19. Everyone likes Christmas, apart from France.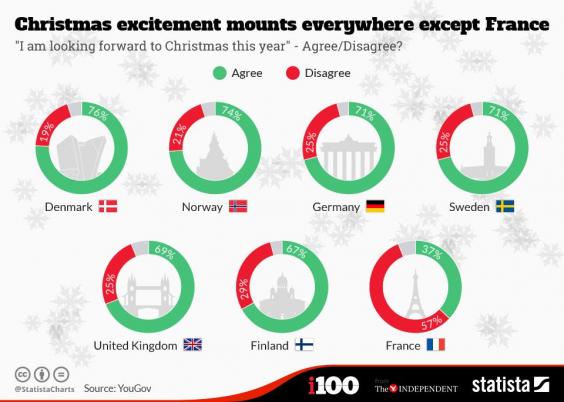 ---
20. Germany has the most millionaires.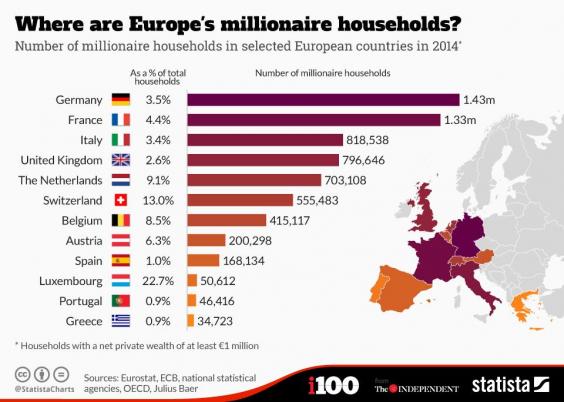 ---
21. Eastern and Western Europe are very divided on the issue of gay marriage.
---
Charts 2-9, 12, 15, 17, 19, 20 via Statista
---
More: This interactive map traces how fences have gone up across Europe during the refugee crisis
More: The European parliament is flying the Union Flag the wrong way up