Every week, Alec Baldwin uses Saturday Night Live (SNL) as a mouth piece for light-hearted criticism of Donald Trump.
The world, as we know it, definitely needs some added humour.
However, El Nacional, a Dominican Republic national newspaper took his impression of the US president a little too seriously.
In an article about Israeli settlements, the paper printed a photograph of Israeli Prime Minister Benjamin Netanyahu – alongside Alec Baldwin mid-Trump.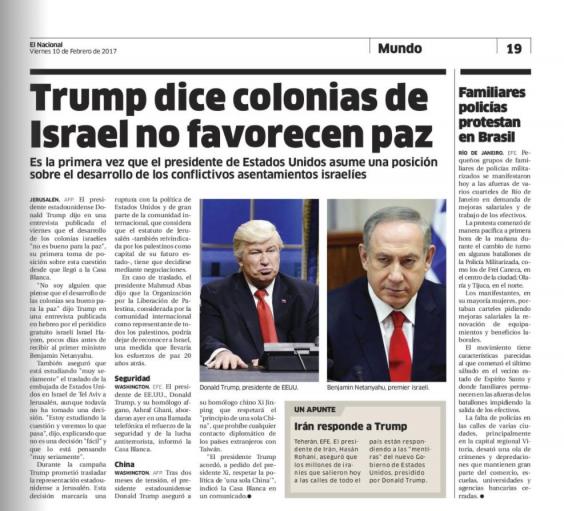 The newspaper even captioned it 'Donald Trump, President'.
Woops.
Donald Trump isn't what one would call a 'fan' of the series…
The paper claims it was an accident, and has apologised to both readers and "anyone affected".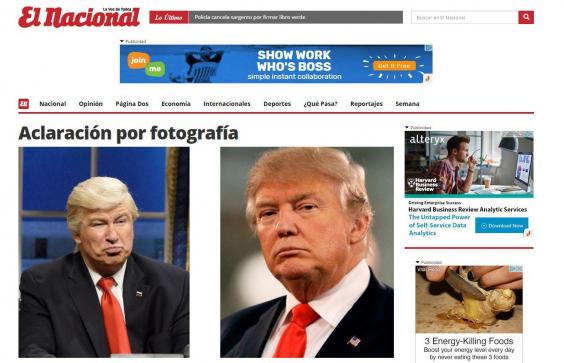 The photograph of Baldwin had been sent to the newspaper with information about SNL, and somehow it was mixed up.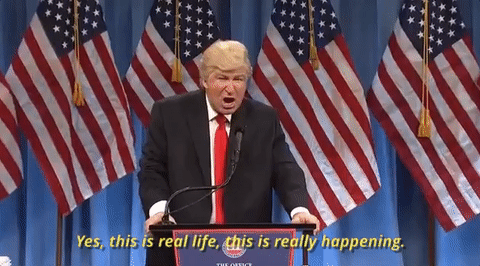 HT BBC
---
More: Evidence for one of the most bizarre theories about Trump is mounting
More: Donald Trump forgot his earpiece and pretended to understand Japanese