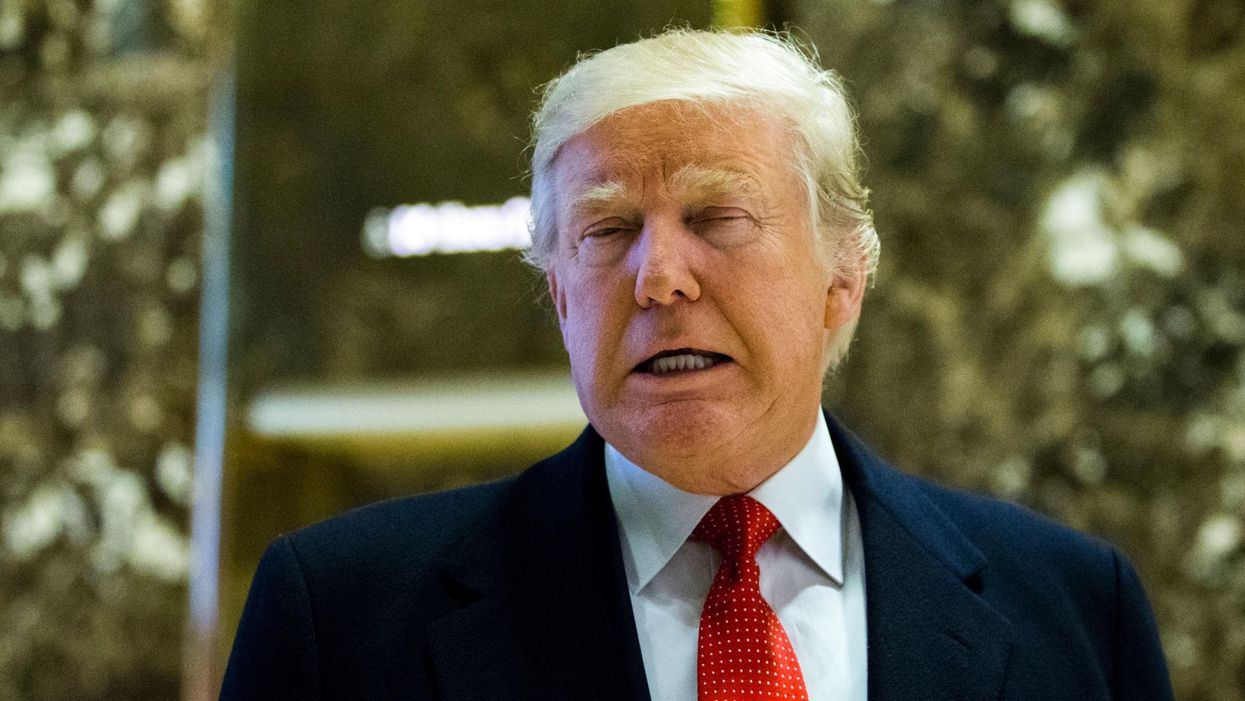 Getty Images / AFP/ Eduardo Munoz Alvarez
More fuel has been found for the bizarre conspiracy theory that Donald Trump struggles with reading.
On Friday the president chose to once again accuse the New York Times of being a failing newspaper.
Trump did indeed speak with the leader of China.
But just take a look at the article in question...
See the problem?
The article was actually reporting the phone call between the two world leaders, in which they "spoke at length".
It did so in the very first paragraph.
It proceeded to explain that before this call, they had not spoken since November 14th.
This fuels the latest in Trump conspiracy theories: that the newest President of the United States has poor literacy.
The claims were made by YouTuber David Pakman. It's not unconvincing. Pakman uses a Canadian document outlining how to identify people with low literacy as his source.
Pakman uses examples such as a clip of Trump seemingly struggling to read a hymn sheet.
He has also previously posted this video in which he posits that Trump's obvious preference for TV over written news could be due to difficulties with reading.
Important note: poor literacy skills aren't necessarily related to education, or even intelligence, for that matter.
But checking before you point the large finger around might be an idea next time sir.