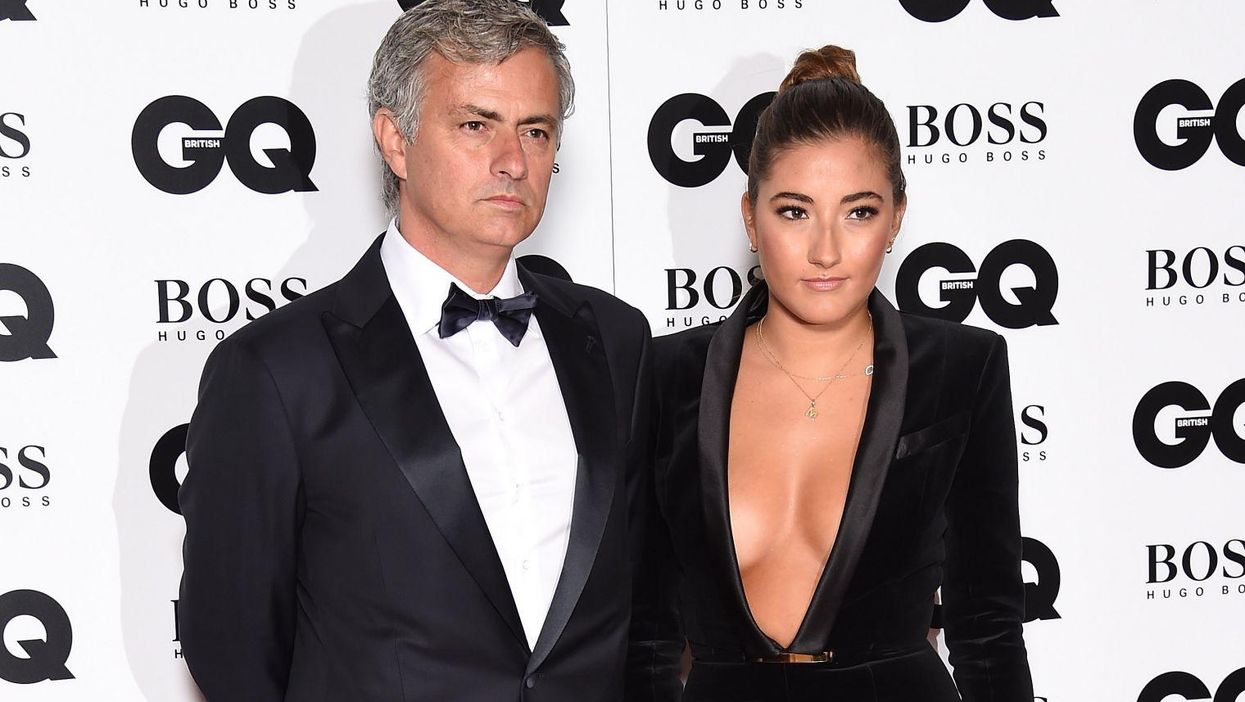 The GQ Men of the Year awards took place last night, and Jose Mourinho was on the guestlist, picking up the 'editor's special award' during the course of the night.
Matilde, 18, is the Chelsea manager's daughter, and she walked with him down the red carpet before the ceremony, hosted by Samuel L. Jackson.
She has found herself, despite being an adult with decision-making faculties of her own, the subject of queries about her dress sense in her father's company, by some media outlets.
The event was in the evening, attended by adults, and yet there are still tweets and debates such as this:
"let"?
Meanwhile, a piece in the MailOnline, declared:
But Chelsea manager Jose Mourinho looked less than impressed to be on the red carpet with his 18-year-old daughter last night.

It may not be the wildest leap of the imagination to suggest that the Special One's displeasure was provoked by Matilde's extremely revealing outfit.
While at least this didn't imply some sort of ownership over an adult, the ten photos and one video consisting of surgical description and captioning of her appearance seems a little much, perhaps?
At the Men of the Year awards, Lewis Hamilton picked up Sportsman of the Year and George Osborne won the award for Politician of the Year.
According to GQ, as he left the stage after recieving his award (and some rebuking for the handling of the refugee crisis) from Bob Geldof, Osborne quipped:
The Labour leadership contest hasn't got long to go and I've got three more votes left to cast.