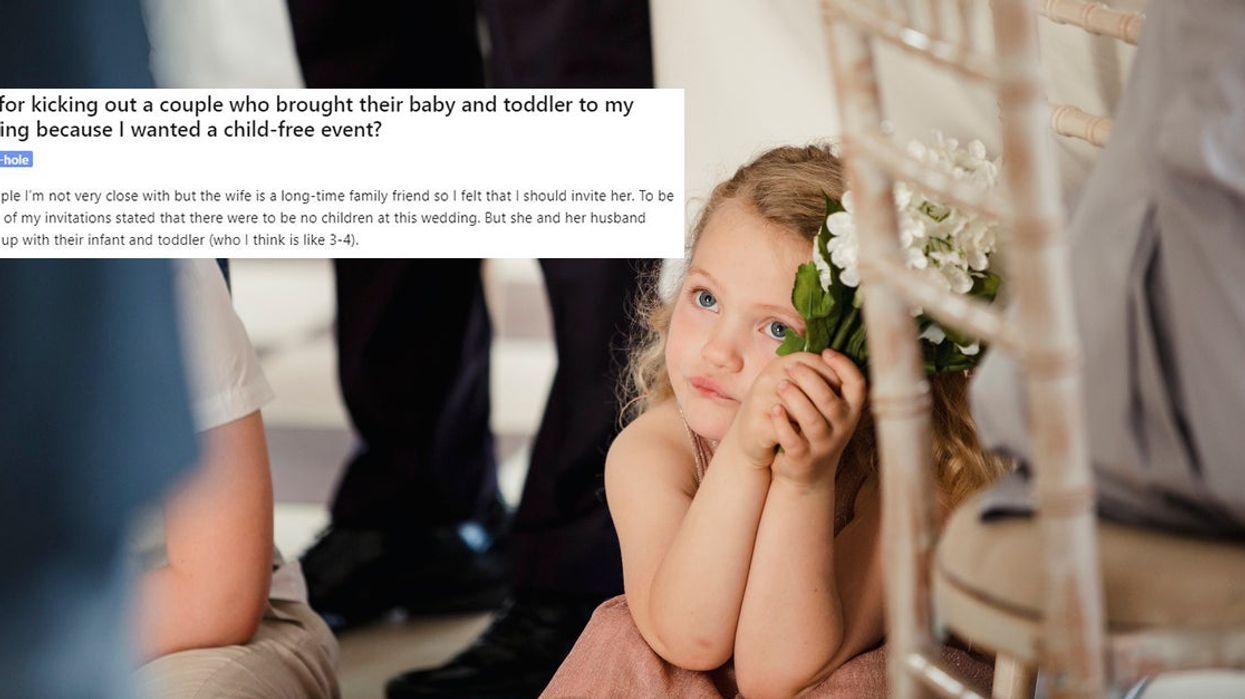 Getty Images/iStockphoto/Reddit
An anonymous bride has become a worldwide news story after she shared a story about an incident that took place at her wedding.
Posting on the subreddit 'Am I the Asshole?', the woman explained that at her wedding she requested that any guests refrained from bringing their kids along as it was a 'child-free event'.
For the most part, everyone seemed to adhere to her request, apart from one couple who inexplicably brought their toddler and baby along to her big day.
Initially, she decided to let this slide as, after all, it was her wedding day and she definitely had bigger and better things to concentrate on.
This was during the ceremony, but by the time the reception rolled around, the kids was still there. A few kids who had been part of the ceremony had already been picked up but these children remained.
Not happy about the situation, she decided to confront the couple about why the children were still there, despite it being so late in the day.
This was after her wedding planner had already spoken to them and let's just say it got quite messy once the two respective husbands got involved.
Read the full account of what happened in the post below.
The post, which was only shared on 20 December, warranted thousands of responses with most people agreeing that she was in the right to act in this manner, as she had clearly told them the rules beforehand and they were ignored.
Over on Twitter, the consensus was a little different with people being a bit more split about her decision.
It boggles my mind that everyone isn't on the side of the bride. Weddings are literally a celebration of the bride… https://t.co/nIAU21z3UM

— Brian Rosenwald (@Brian Rosenwald) 1546145873
HT ABC 7