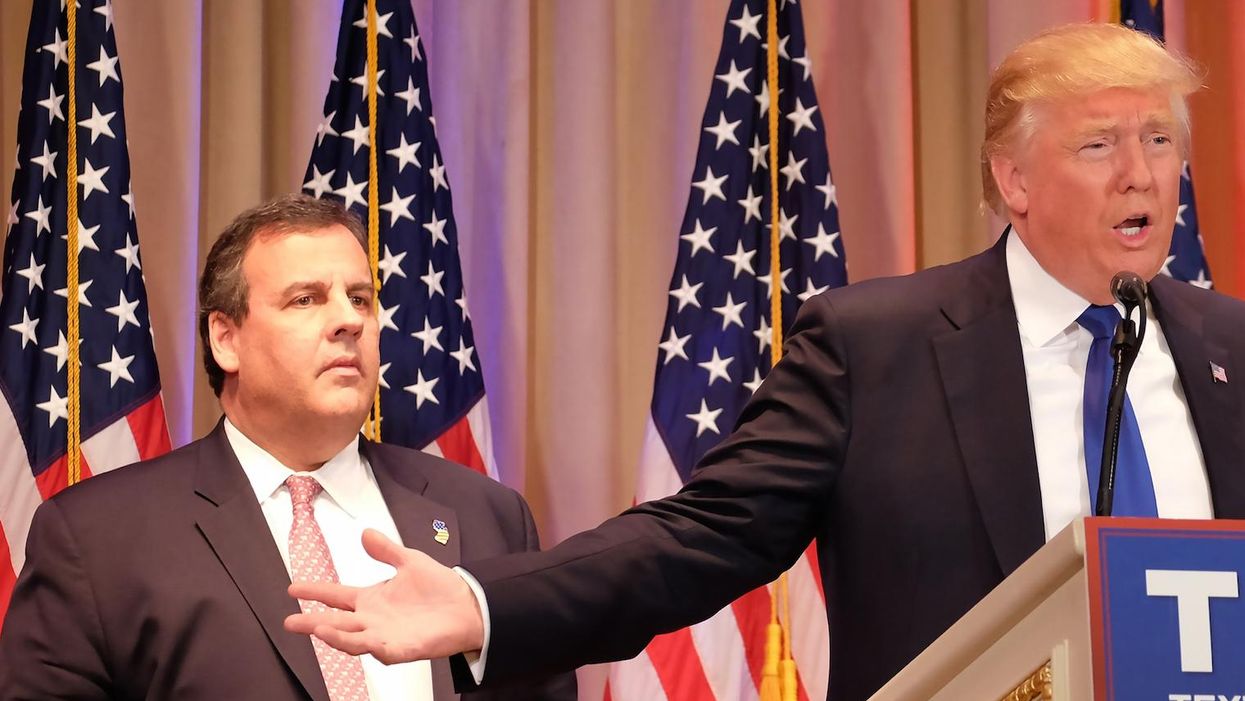 New Jersey Governor Chris Christie endorsed his former Republican presidential rival Donald Trump on Friday, in Fort Worth, Texas.
Following Trump's Super Tuesday win, Chris Christie introduced the real estate mogul and now-heir apparent to the Republican candidacy.
He seemed a little distracted.
The Washington Post summarised his thousand-yard stare as such:
Chris Christie has seen things. Things you wouldn't believe. Things that would make your hair fall out and turn grey all at once. But he cannot speak of them. He can only stand there. Chris Christie is the bearer of a hideous knowledge that hangs on him like a horrible weight. But he has no way to say it.
And then the internet also piled in:
Donald Trump secured seven wins across US states on "Super Tuesday", consolidating his position as the likely Republican candidate.
Trump told reporters: "This has been an amazing night."
We're not sure Chris Christie agrees...