Instragram / chrissyteigen
Chrissy Teigen underwent IVF treatment in order to give birth to her baby daughter Luna.
The model has made no secret of her decision to conceive in that manner.
Following the birth of her child, Teigen decided to freeze another embryo. You know, because it's hers and she has the right to do whatever she wants with her body.
She had also been criticised for her decision to choose the sex of the baby.
One Twitter user said Teigen was "messing with God's natural creation."
To which she responded in true Teigen fashion...
Well, a troll has returned to voice a completely unwarranted opinion about the model's body, after she posted the following:
Embryo storage costs money, and Teigen innocently tweeted the screengrab, probably to get a few laughs out of her followers.
First there were the pregnancy rumours (which Teigen swiftly shut down)...
...And then, the IVF nonissue came back:
In a now-deleted tweet, one user asked:
Why would you use an embryo? Could you not conceive naturally?
Um. Right.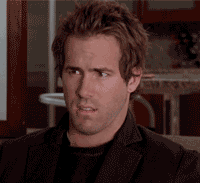 Chrissy's response was gold:
Come on.
More: Donald Trump tweeted about keeping "evil" out of the country, and Chrissy Teigen had the perfect response
More: Chrissy Teigen made a joke about plastic surgery and destroyed the media for taking it seriously