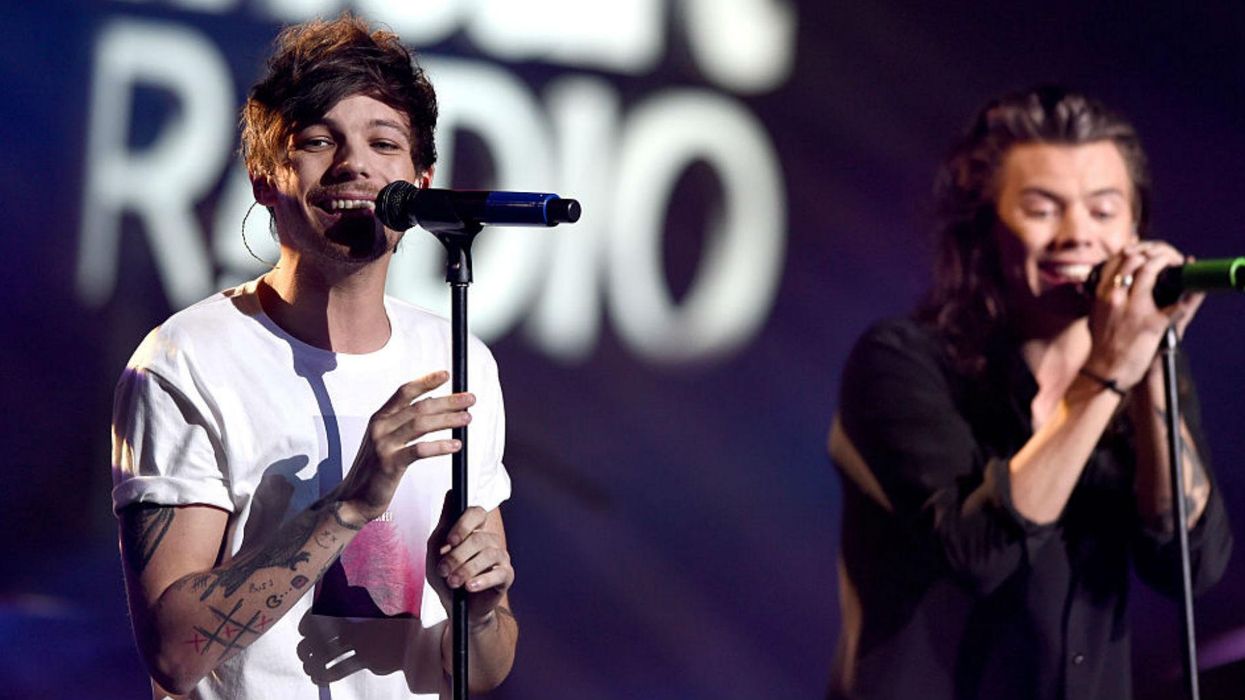 Cooper Neill/Getty Images for iHeartMedia
Fan fiction usually gets quite smutty, quite quickly.
Harry Potter fan fics are probably the biggest culprit on the internet, with Snape/Harry fan fiction 'ships' (relationships) forming the bulk of magic based erotica.
The same applies to fiction about bands, in this case the fantastical relationship between One Direction members Harry Styles and Louis Tomlinson.
Also known as 'Larry'. (Get it?)
'Larry'
The close friendship between Styles and Tomlinson began shortly after the band's formation in 2010.
There isn't any particular reason for this. Fans will ship anything. And we mean anything.
#Larry and #LarryStylinson is of course a thing.
This is the only time I thought his t-shirt was more adorable 💙❤😍❤💚 #larry https://t.co/hQZsdqzlvd

— Ghar baitho (@Ghar baitho) 1500543642
Open and shut case there lads.
Styles has previously made statements addressing the rumours, but also seems undisturbed by the suggestion.
According to BuzzFeedTomlinson once blocked the word 'Larry' from his Instagram.
In an interview with the Sunpublished on Friday, Tomlinson spoke about the Larry thing.
I've never actually been asked about it directly. It's a funny thing.
When it first came around I was with Eleanor, and it actually felt a little bit disrespectful to Eleanor, who is my girlfriend now. I'm so protective over things like that, about the people I love.
He continued:
...it created this atmosphere between the two of us [Harry] where everyone was looking into everything we did. It took away the vibe you get off anyone. It made everything, I think on both fences, a little bit more unapproachable. I think it shows that it was never anything real, if I can use that word."
HT The Sun, Refinery29