This week, trans filmmaker Jake Graf and Hannah Winterbourne, the highest ranking trans officer in the British army, celebrated their wedding in an intimate ceremony attended by family and friends.
But the following day, the couple were disappointed to see that, after giving an interview to The Sun newspaper, their wedding had become the centre of a sensationalist front page story.
What was intended as an opportunity to shed light on trans issues and secure positive coverage of the trans community had been somewhat tarnished.
After tweeting their disapproval at The Sun's choice of headline, the couple were inundated with support on social media.
Speaking to indy100, Jake describes how important it is to have positive trans media coverage.
It was really important to both of us to get a happy, hopeful and positive story of trans lives out there after all of the recent negativity in the right-wing press.

We are very lucky in that we have huge support from the LGBT community, and specifically the trans community, where some perceive us a beacon of hope. We both get hundreds of messages every week from trans people telling us that following our story helps them believe that they too will find love.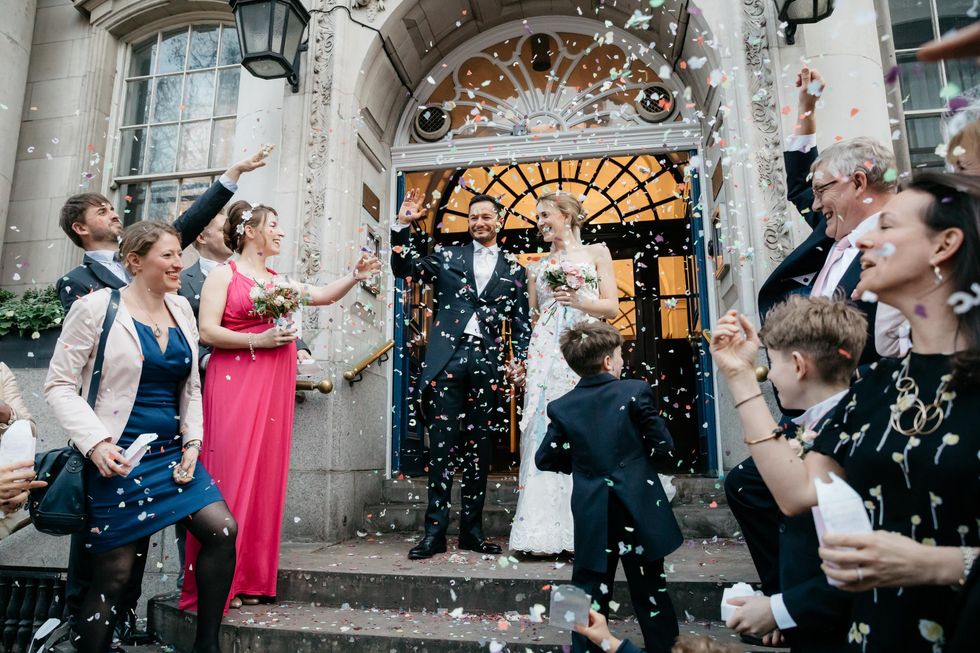 Picture: Paul Grace
Both Jake and Hannah had no trans role models to look up to when they were young, and spent years feeling confused about who they were.
Jake explains:
When I was growing up, it would have been incredible to see other trans people living happy, joyous lives and would possibly have made my rather miserable formative and teen years a little lighter and brighter.
Despite the insensitive front page, the pair had an incredible wedding day. Just like most weddings, there were nerves, tears and a scramble to sort last-minute details in the final days.
The ceremony went by in a flash. Hannah and were I laughing and chattering our way through most of it. It really was perfect.

The reception afterwards was lovely: intimate, relaxed and with some really moving speeches.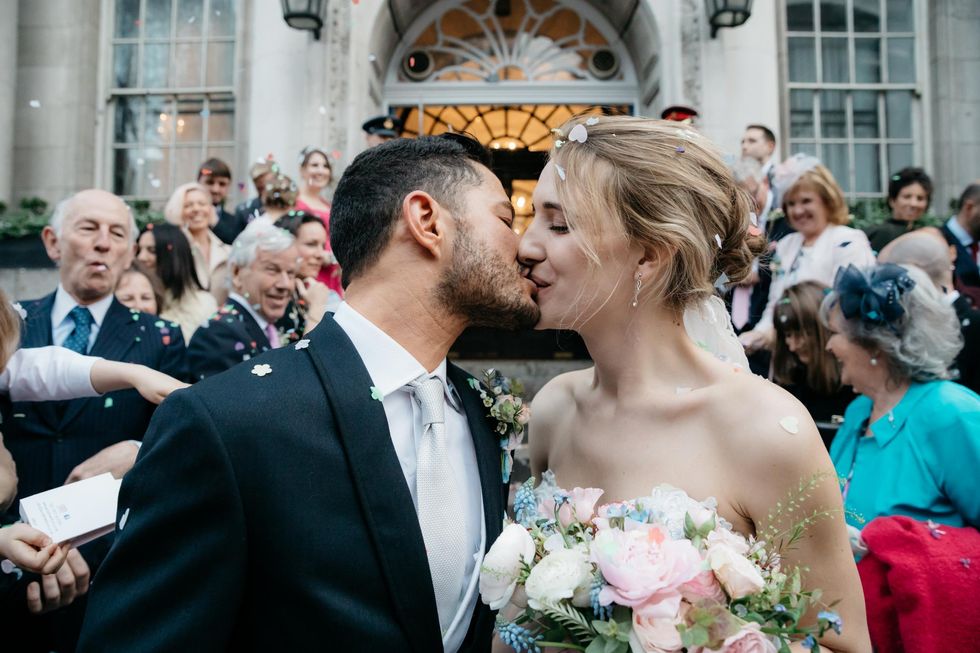 Picture: Paul Grace
Although Jake and Hannah are currently on a post-wedding high, Jake is all too aware that trans people experience immense challenges in UK. With 40 per cent of trans teenagers attempting suicide thoughts, and weekly attacks from sections of the media, the fight for trans equality is just beginning.
One of the biggest problems is that trans people still remain a largely unknown entity and people have always feared the unknown. It very much feels like the trans community are playing catch up with the rest of the LGB spectrum.

To the right wing press, we are still the murky figures hiding in the shadows. As many have never met anyone trans, they don't understand that we really aren't so different. 
Moving forward, Jake asserts that trans people should keep striving to be who they are and live how they want to live.
Don't let anything stop you from being you and from going out in the world with your head held high.

You will find your tribe, your people and a family that accepts you regardless of how you choose to identify and live your life.
If you have been affected by this article, you can contact the following organisations for support: