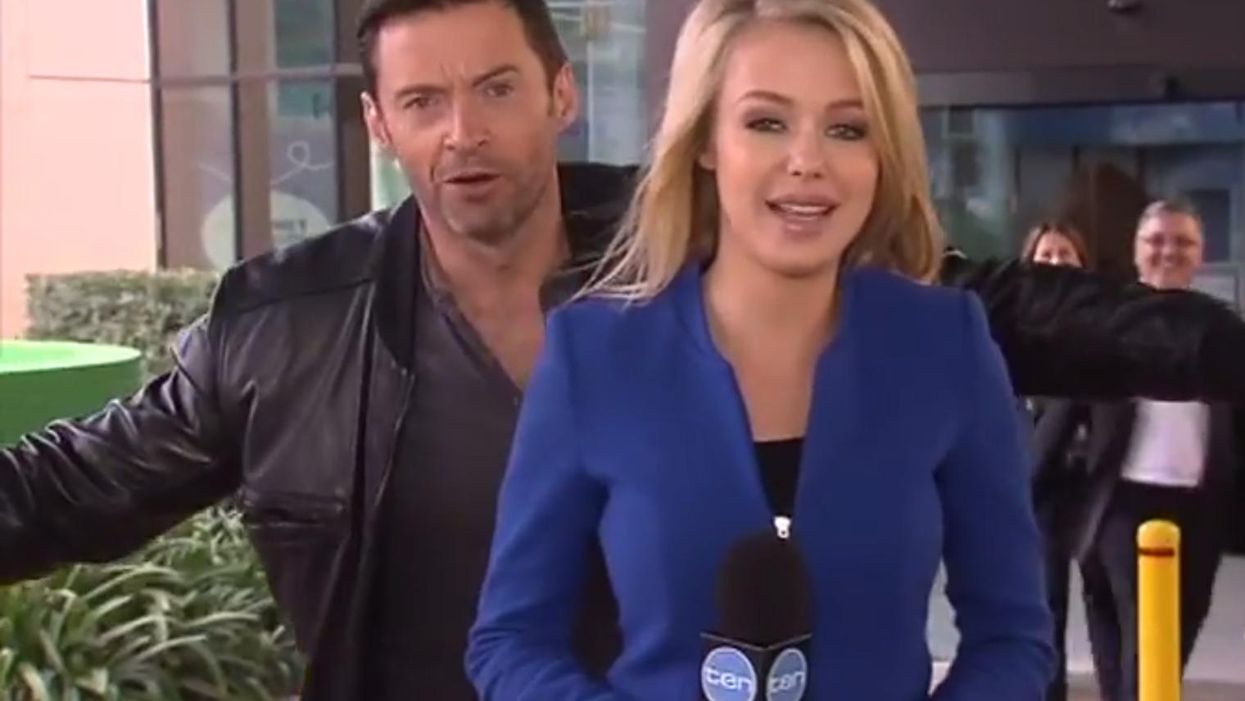 Television reporters normally hate being disrupted live on air.
A reporter for Australian news network Channel Ten didn't seem to mind, however, when her broadcast was interrupted on Wednesday.
Jessica Turner was standing in front of Sydney Children's Hospital when the subject of her story, Hugh Jackman, tiptoed from behind to photobomb the shot briefly.
Textbook.
The actor, best known for his role as Wolverine in the X-Men series, posed with a gentle exclamation of "photobomb!" before running off, smiling.
The reporter later wrote on her website:
I was so shocked, I couldn't believe this mega-star just punked me! I couldn't help but laugh.

You can't really hear it in the clip, but he even yelled out "sorry" which is when I replied, "The best kind of photobomb Hugh!".
The reporter was covering Jackman and his wife Deborah-Lee Furness were at the hospital to promote the charity Fight Cancer Foundation, which they are patrons of.
The couple were promoting the 'Back on Track' programme which aims to keep children undergoing treatment while in hospital up to date and connected with their school.
To watch the photobomb, see below: