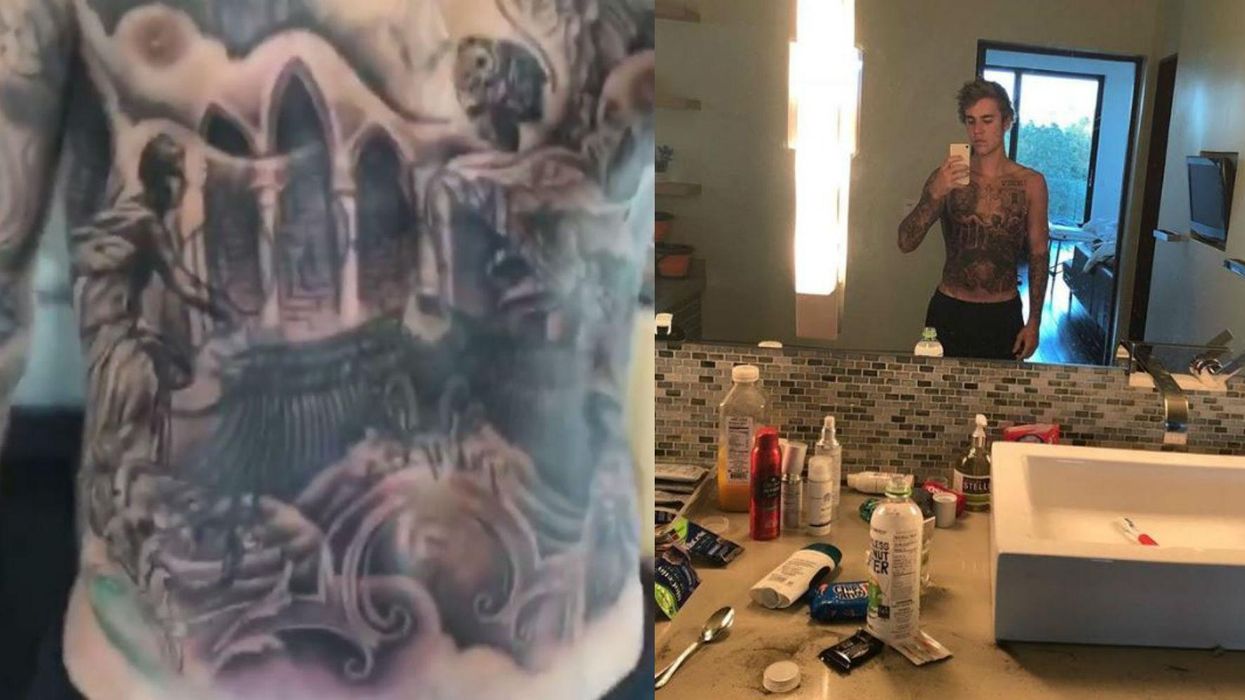 @justinbieber/Instagram screengrabs
Justin Bieber has added to his ink collection with a new chest tattoo, depicting gargoyles, angels, arches, and other religious symbols.
The singer posted a video of the gothic style work to his Instagram on Saturday.
Along with the video he posted this mirror selfie.
The new chest tattoo adds to his current ones showing an eagle, a lion and bear, and the words 'Son of God' respectively.
Even though this is Bieber's torso, and he's free to draw whatever he likes on it, some of his fans felt compelled to make their displeasure known.
HT Lad Bible