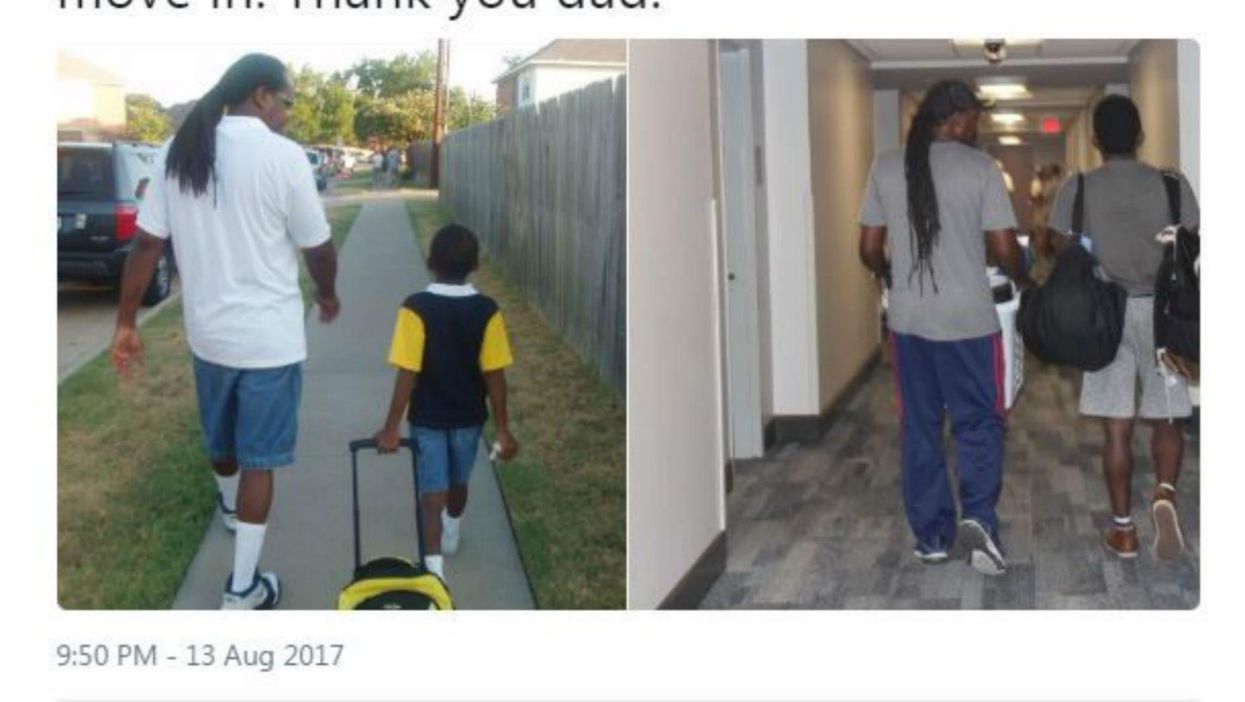 @TheOnlyCharlesB/Twitter screenshot
This tweet showing the first day of Kindergarten and the first day of college has gone viral.
Charles Brockman III, from Texas, America posted the tweet and two acompanying pictures on Sunday evening.
It shows him with his father, side by side, walking to his first day at kindergarten, and years later to college at Mississippi State.
It has been retweeted almost 40,000 times and liked by over 160,000 accounts since it was first posted.
To prove to internet sceptics that the photos weren't fake click bait, Brockman also shared these touching photos of him with his awesome Dad.
Let's not forget his mum though! - Brockman also shared these snaps with Sherry on his moving day.
Reactions to all this have been, emotional, to say the least.
Amazing.