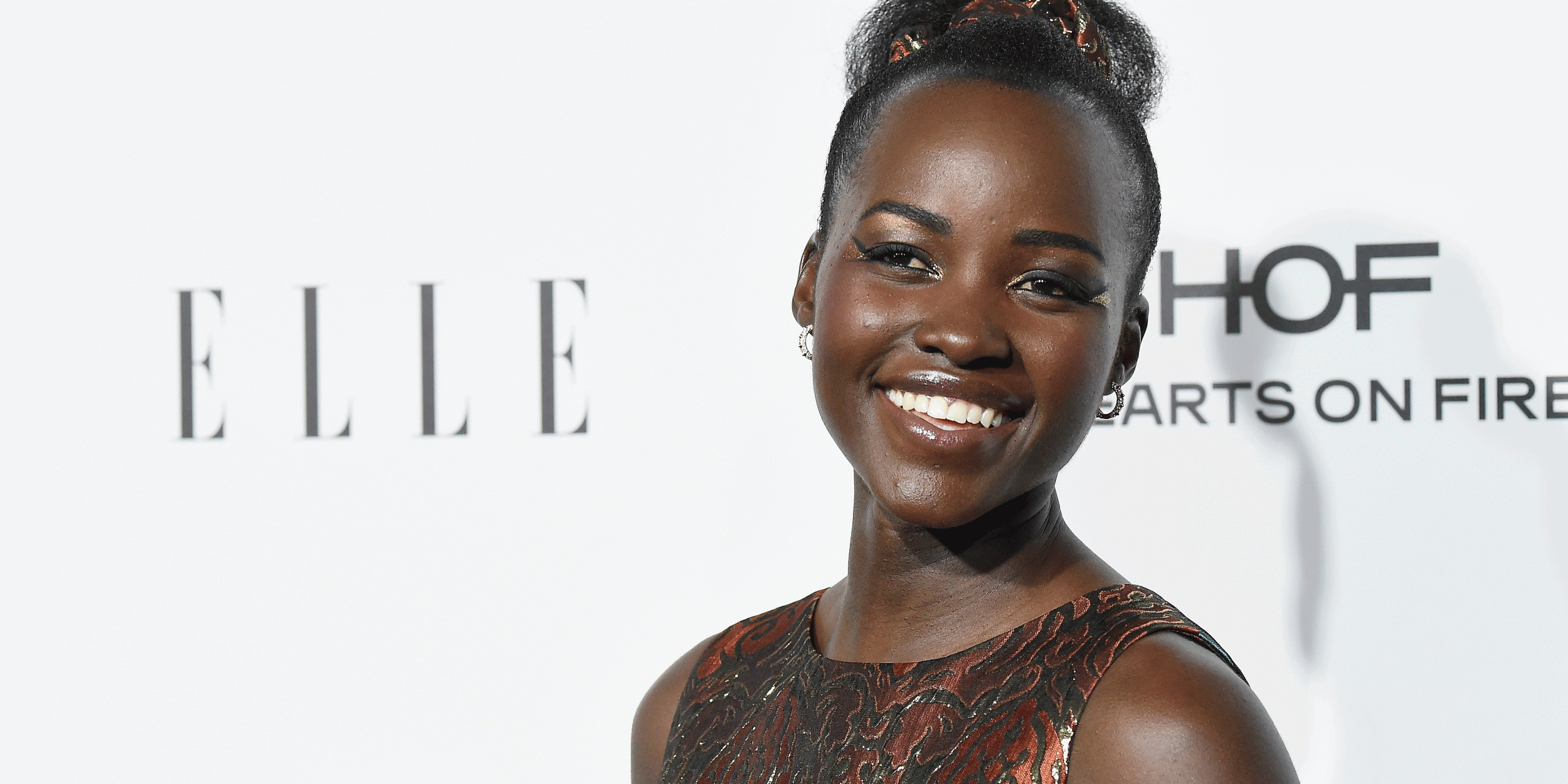 Getty Images / Frazer Harrison / Staff
Lupita Nyong'o has hit out at Grazia UK for allegedly airbrushing her natural hair on the cover of its latest issue.
The 34-year-old Oscar winner, who was born to Kenyan parents and raised in Kenya, has always been a vocal advocate of celebrating her heritage and encouraging others, especially in the acting community, to do the same.
In a tweet she claimed her photo had been edited by the magazine to "fit a more Eurocentric notion of what beautiful hair looks like".
Comparing the cover to the original photos appears to show that the fashion magazine has removed her loose pony tail.
Nyong'o also shared a lengthier post on Instagram about her her fight to realise her "dark skin and kinky, coily hair are beautiful too".
She wrote:
Being featured on the cover of a magazine fulfills me as it is an opportunity to show other dark, kinky-haired people, and particularly our children, that they are beautiful just the way are. 

I am disappointed that Grazia UK invited me to be on their cover and then edited out and smoothed my hair to fit their notion of what beautiful hair looks like.

Had I been consulted, I would have explained that I cannot support or condone the omission of what is my native heritage. 
People have praised Nyong'o for speaking out.
A spokesperson on behalf of Grazia UK said:
Grazia is committed to representing diversity throughout its pages and apologises unreservedly to Lupita Nyong'o.

Grazia magazine would like to make it clear that at no point did they make any editorial request to the photographer for Lupita Nyong'o's hair to be altered on this week's cover, nor did we alter it ourselves.

But we apologise unreservedly for not upholding the highest of editorial standards in ensuring that that we were aware of all alterations that had been made.