Getty Images
Yesterday, football legend Diego Maradona passed away after suffering from a heart attack.
One of the greatest players of all time's death sparked an outpouring of grief from fans.
In Argentina, where Maradona is from, people were so devastated that the president announced three days of national mourning.
Across the world, fans shared their sorrow and posted on social media about it.
There were so many posts about his passing that almost immediately after the news was announced his name became the top trending topic on Twitter.
That's not unusual when a highly-respected celebrity dies.
What was strange, however, was that simultaneously another name unexpectedly began to trend.
Madonna, the so-called 'Queen of Pop', rose up the ranks of Twitter's trending topics as more and more people misread the footballer's name.
Social media users unironically mourned the passing of the famous singer even though she is alive and well.
It continued to trend after people hijacked the hashtag to post joke tweets about the confusion.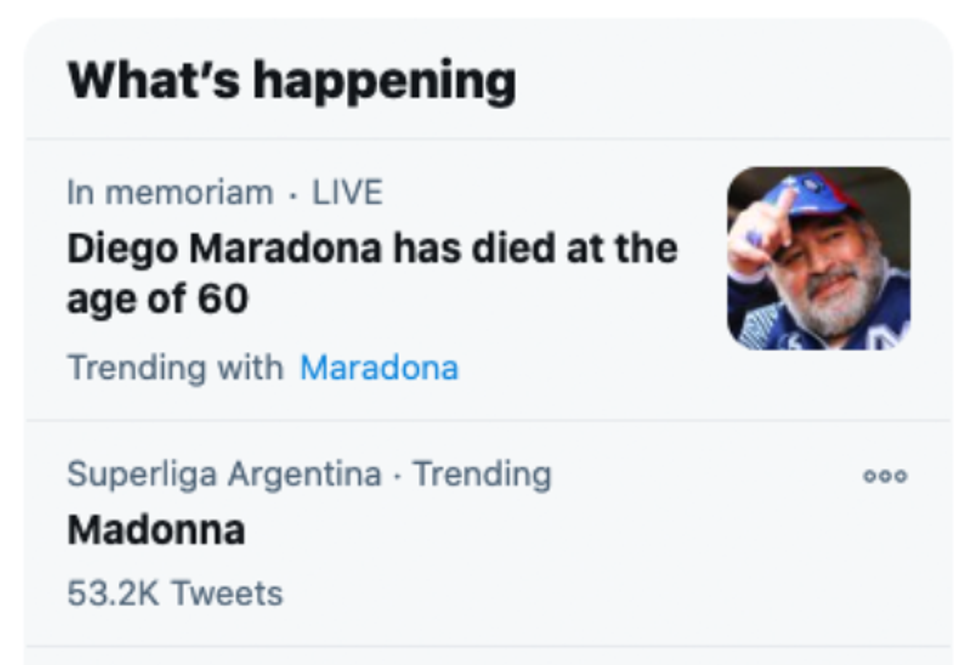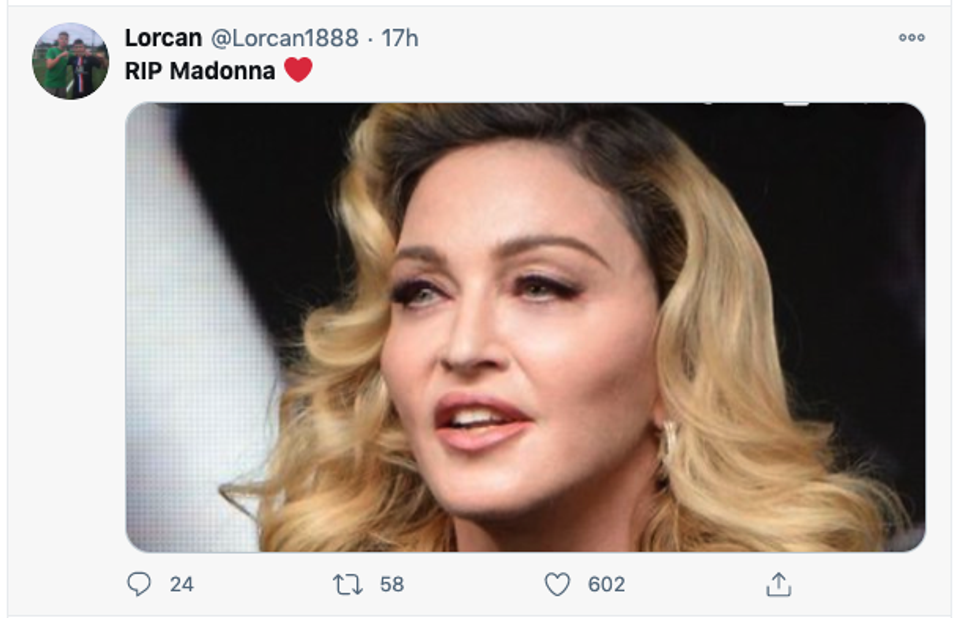 It appears that people weren't only making the mistake on Twitter.
Alongside Maradona, Google Trends saw a sharp spike in the amount of people searching for Madonna.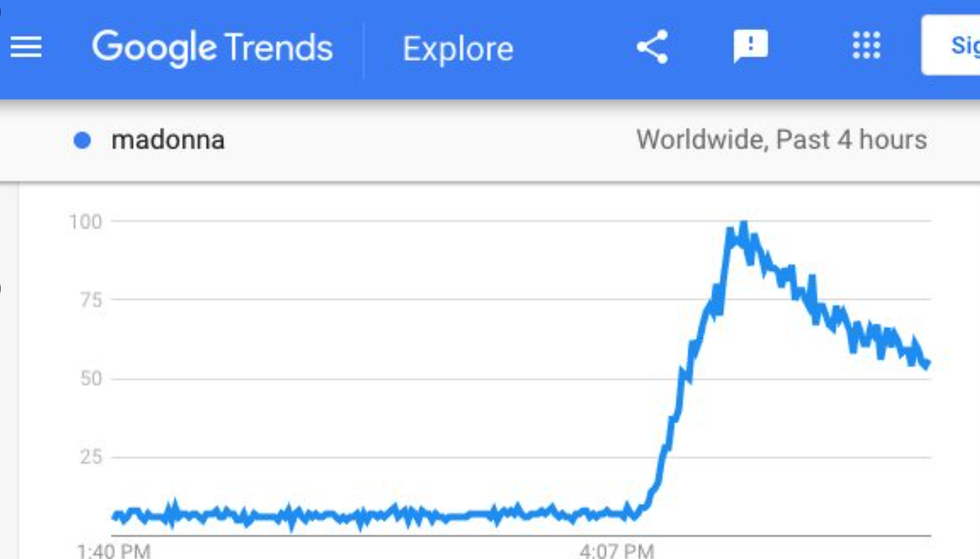 Evidently, some people very confused.
In reality, we only lost one legend yesterday.