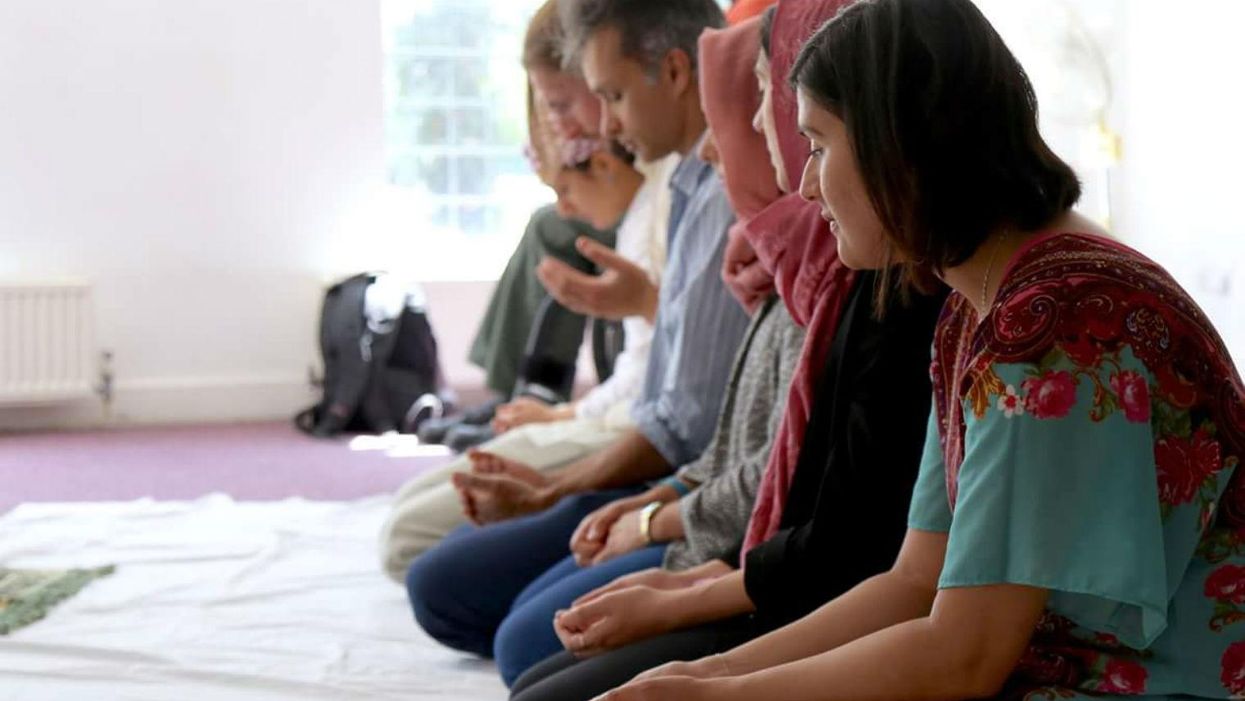 Halima Gosai Hussain says she remembers very clearly the first time she encountered a female imam.
It was at a mixed male and female prayer in Oxford in 2010, and she was very moved by the experience.
It sounds silly, but it meant a lot. I remember thinking, 'Wow, I can just go up to her, and talk to her, and hug her if I want.' I was in floods of tears and I told her thank you.
Just over a year later, Hussain was leading her own prayers and had got involved with London's Inclusive Mosque Initiative (IMI):
Are women allowed to lead prayers in Islam?
Yes, anyone can lead prayers in Islam. It just tends to be men at mixed congregations - but in China women only mosques have been around for centuries and more are popping up in Europe and North America.
Right. So what's a feminist mosque then?
The Inclusive Mosque Initiative (IMI) was set up in 2012 by two female activists - one with a young son, and one with a disabled family member - who talked about how they wanted to be able to pray somewhere that was more accessible. The mother had noticed how difficult it was to attend mixed prayers with a child of the opposite sex, and disability access was a problem they'd noticed too.
Hussain was approached shortly afterwards and asked if she wanted to get involved. She told indy100:
Feminism exists in conservative Islamic spaces too, though I doubt they would use the label. The Muslim community is full of strong, brilliant, intellectual women.

At IMI we're not anti-mainstream Islam, we are not in opposition and we don't look down on other Muslim groups... In any community everyone has different opinions and views, and we accept that people want to do things in different ways. We just wanted a different focus and to express our faith on our own terms.
Is it women only?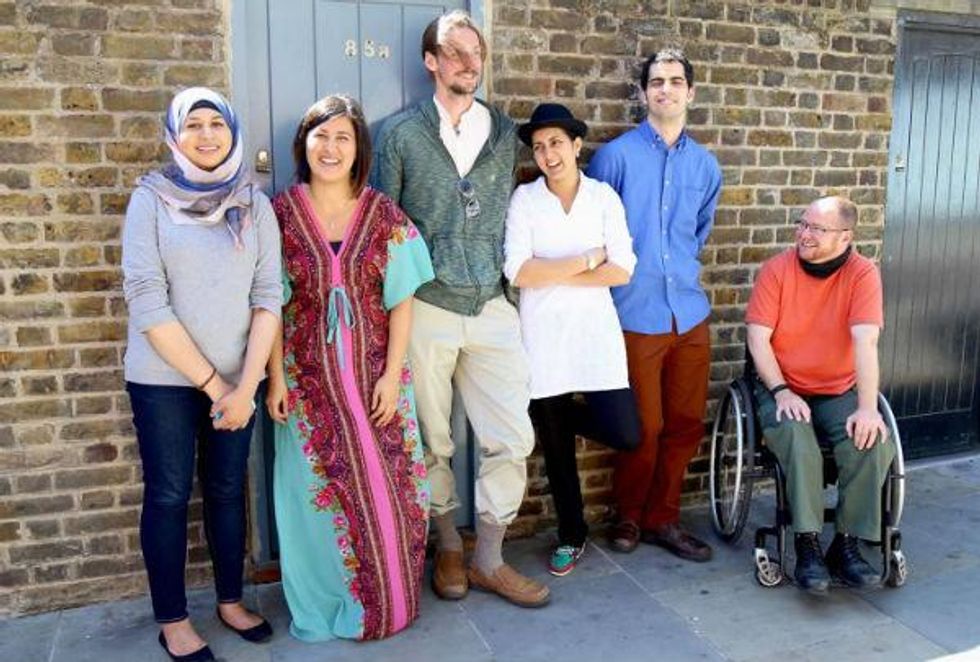 Not at all.
A mixture of people attend IMI prayers, from those with physical and less visible disabilities, non traditional families, queer identifying Muslims, those who grew up in different sects of Islam, and ex-Muslims who still feel their faith is culturally important.
As one regular attendee, Asad Dhunna, said:
The Inclusive Mosque Initiative provides a space that makes being Muslim easy again. In the current climate, it's such a blessing to find like-minded people who are finding a new way to navigate the ever complex relationship with religion.
Surely there are some more conservative Muslims who are unhappy about this idea.
Actually, the reaction has been overwhelmingly positive, Hussain says. IMI's prayers and events are attended by up to 200 people at a time. The mosque has a solid community of around 40 people and reaches more people thanks to social media and word of mouth every day.
The perception is that we must get death threats and stuff but that couldn't be further from the truth. The most we've had is an occasional email telling us we're misguided.
So what's next?
People all over the world get in touch with IMI every day asking about how to start their own chapters.
Female-led prayers have been an established alternative in North America for some years now, and there are IMI branches in Switzerland, Malaysia, Kashmir and Pakistan.
IMI's dream is to raise enough money to have a permanent space in London. You can check out their work and website here.