5 September 2017. (L) The Sun (R) Mirror frontpages
On Monday, Kensington Palace announced that the Duke and Duchess of Cambridge were expecting a third child.
The announcement was greeted in some parts the British Press with a weird guessing game of when exactly the new child was conceived.
Many suspected it was on the recent trip by the royal couple to Poland in July.
This nugget of information was too much for The Sun headline writers, who opted for 'Warsaw Act' to describe the act of procreation.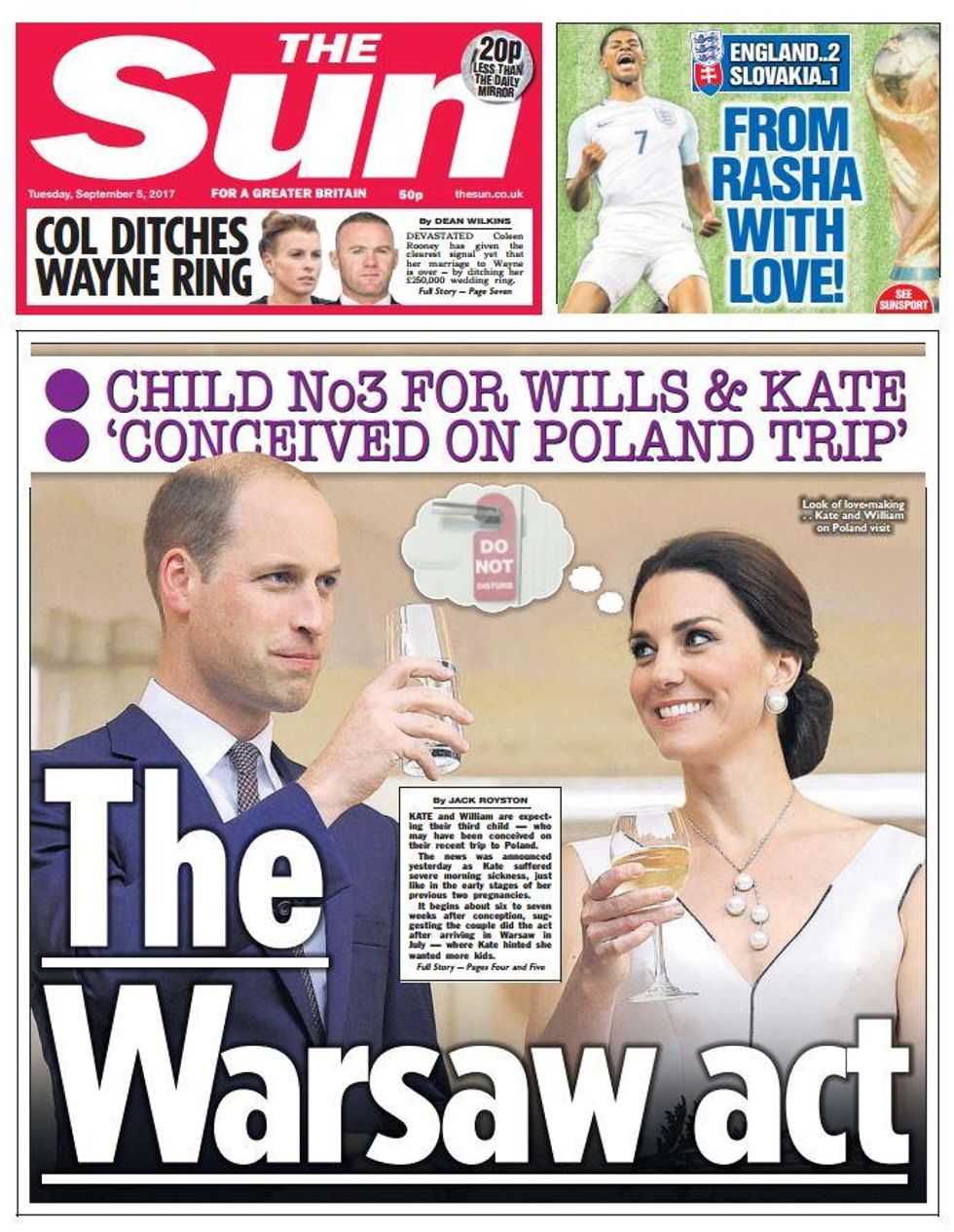 Picture: The Sun, 5 September 2017 - First edition
The headline seems to be reference to the Warsaw Pact, a military union of Communist Countries formed in 1955 as a counterweight to Nato.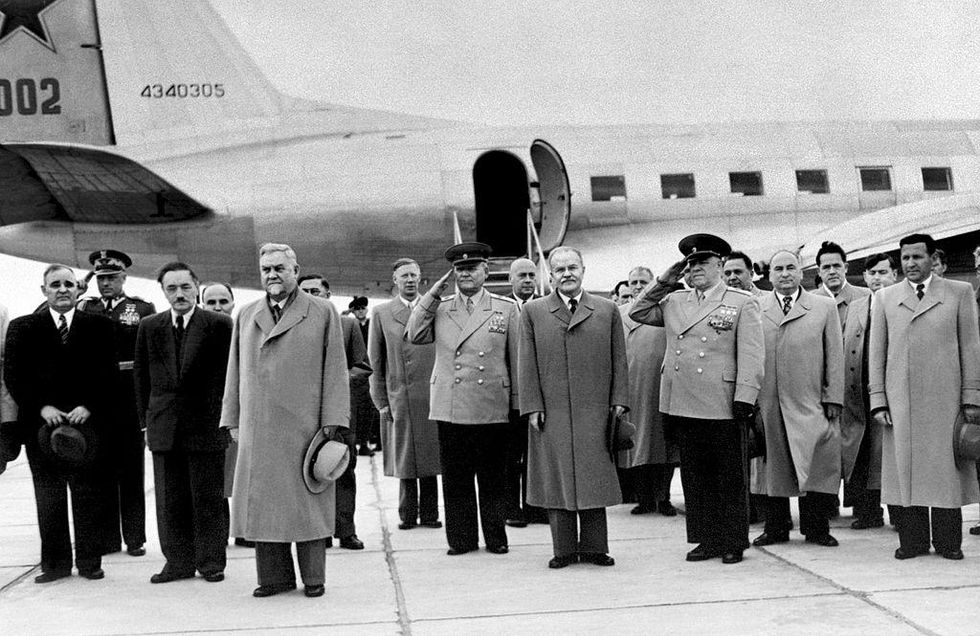 13 May 1955 leaders of communist countries meet in Warsaw, Poland to sign the Warsaw Pact. Picture: AFP/Getty Images. No royal babies in sight.
How the alliance relates to a third child for the Cambridges, or wider impact on Europe's blue bloods is unclear.
They also called this expression, the 'look of love making'.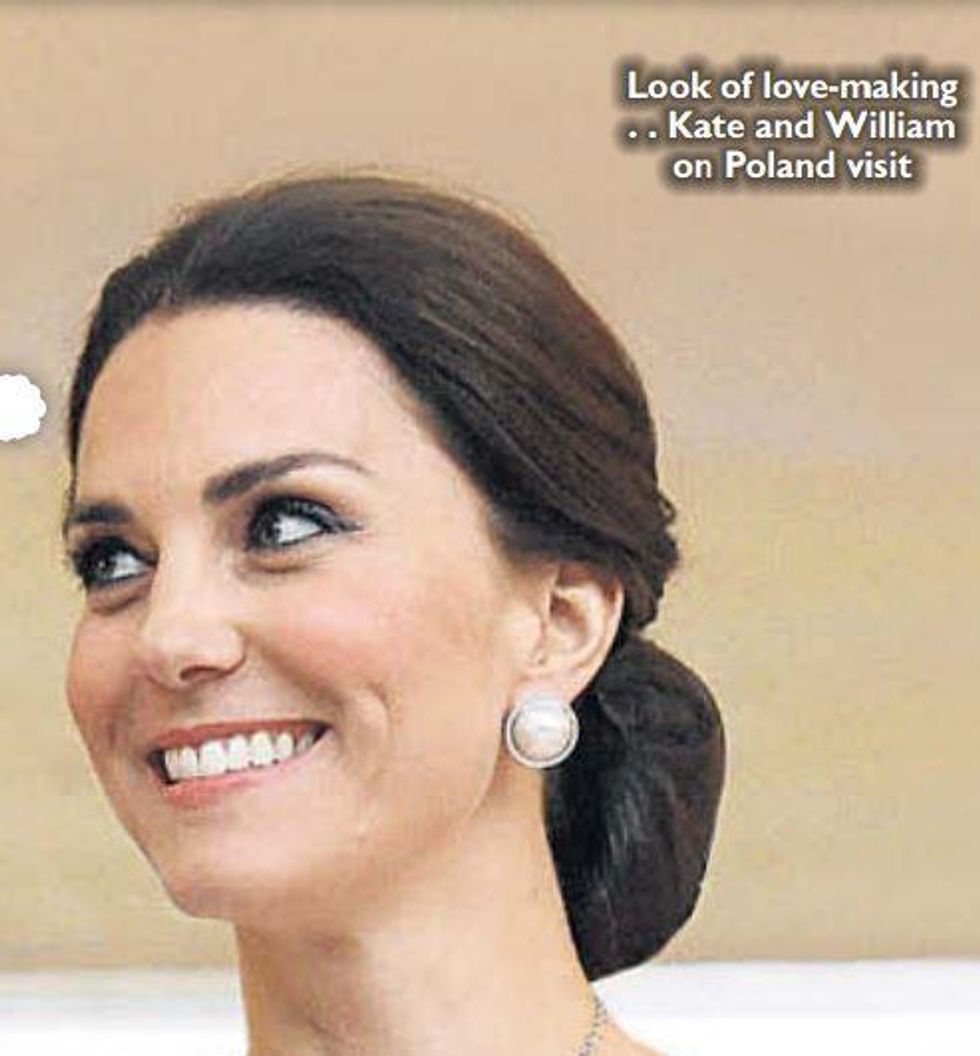 The Daily Mirror went for a weird line about pregnancy being a severe illness.
Picture: Mirror, 5 September 2017.
The family had intended to announce the pregnancy once the Duchess, Kate Middleton, was 12 weeks along.
Kensington Palace claimed that severe morning sickness led to the Duchess cancelling some public engagements.
The cancellation then prompted the pregnancy announcement.
Simple really.