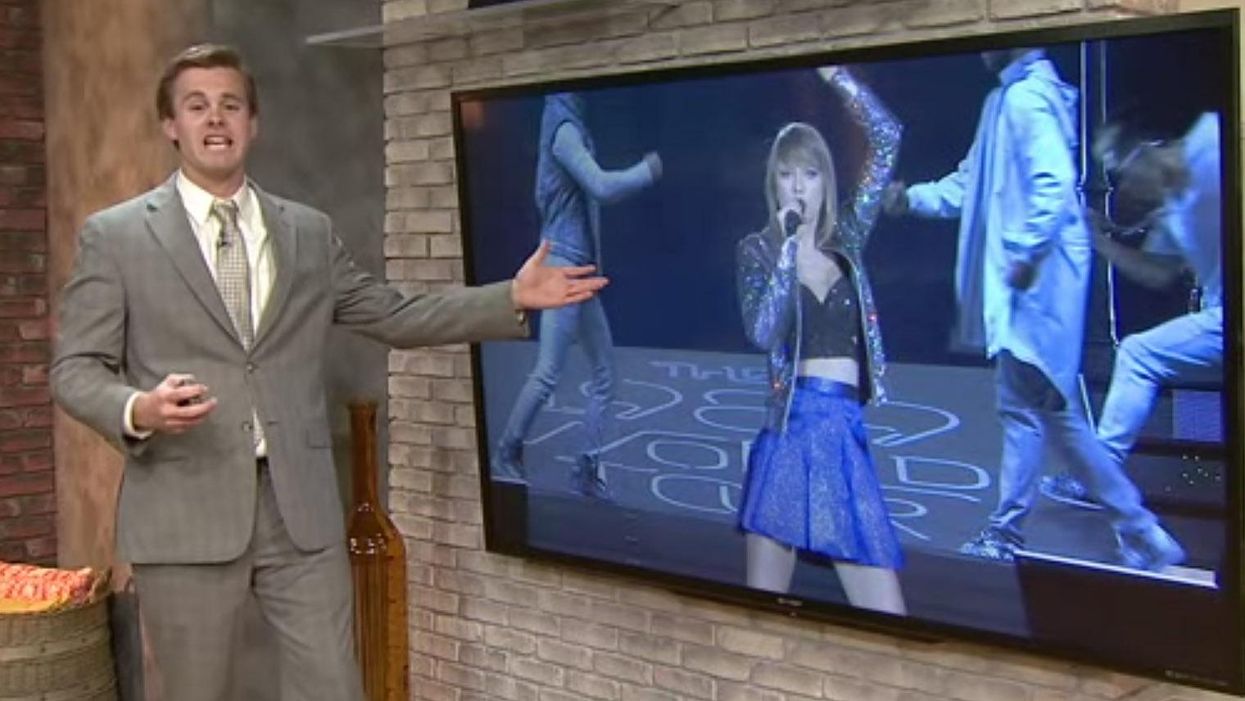 A weatherman has gifted Taylor Swift and fans the forecast they've always wanted.
In a tribute to the 1989 singer-songwriter, weatherman Mike Thomas delivered an 'Official Swiftie forecast' on Fox 5 DC.
He interwove Swift's lyrics into the report ahead of her show in the state on 13 July, highlights of which include:
The good news is this rain keeps cruising, can't stop won't stop moving, and should continue to fade away from the area over the next few hours. The question then becomes, hey, are we out of the woods yet?

I know what you're asking now: "Hey Mike, Why you gotta be so mean?", but then again give me a little bit of time to explain here and I'll let you know if it's gonna rain forever, or if the concert's gonna go down in flames.

It'll be a great night to dress up like hipsters and make fun of our exes, uh huh, uh huh. I don't see this event being cancelled but if it does rain, hey haters you can leave some hate, hate, hate down in the comments section below.

But once you're done doing that just shake, shake, shake that rain off and go right back to dancing like you're twenty two.
Mike's sheer ability to lyric-quote won Taylor's heart, as she tweeted:
Mike said on Twitter that he has the "utmost respect for Swift's songwriting abilities as this forecast was so tricky to write", and replied to the shoutout by saying he'll never change.
We hope so too, Mike.
To watch the full video, see below:
More:10 of the most wonderful things Taylor Swift has ever done