Tuesday saw the first-ever all-out doctors' strike in England as workers walked out of routine and emergency care at 8am.
Talks between the government and the British Medical Association (BMA) broke down in January, after which the government announced it would be imposing its contract in the summer.
The public support remains overwhemingly with the doctors and the BMA, as the below chart by Statista shows, as the strike continues 8am-5pm Wednedsay.
Health secretary Jeremy Hunt said Tuesday was a "very, very bleak day" for the NHS, but refused to back down on the imposition of the contract:
The reason this has happened is because the government has been unable to negotiate sensibly and reasonably with the BMA.
People have been using social media to tweet sympathy with the doctors on strike:
One of the foremost of which was Billy Bragg, who brought an infographic to Twitter's attention.
The original graphic was created by Patient Source - a medical technology company set up by an NHS doctor - prepared for the strikes this week to provide a pointed context to the dispute.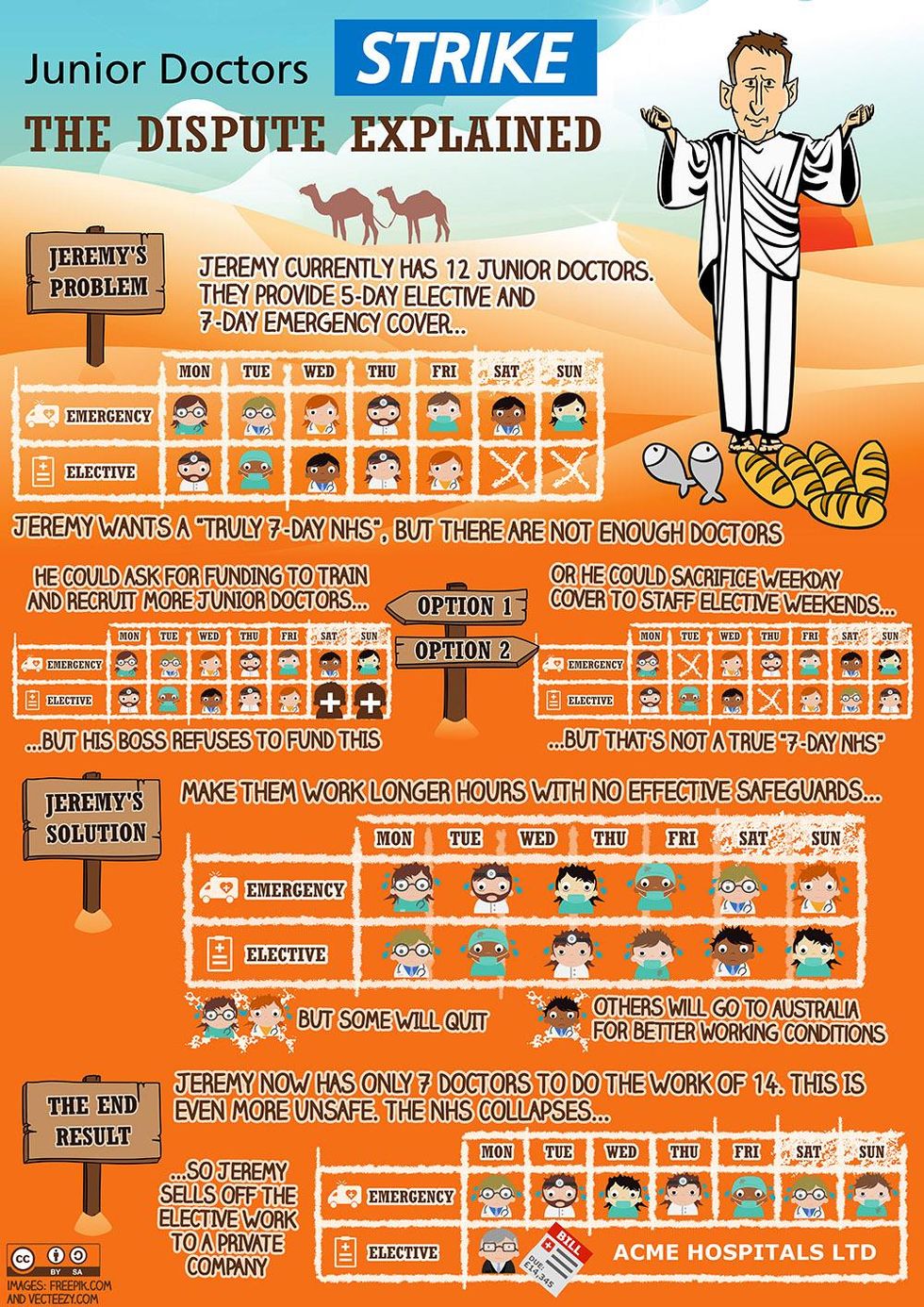 Picture: Original concept - Ian Mitchell, Design - Michael Brooks, Artwork elements - freak.com, vecteezy.com and patient source
The cartoon has been shared on Facebook and Twitter by thousands - indicating that at least a few people agree that the Health Secretary is systemically dissolving the NHS.
Picture: Carl Court/Getty Images