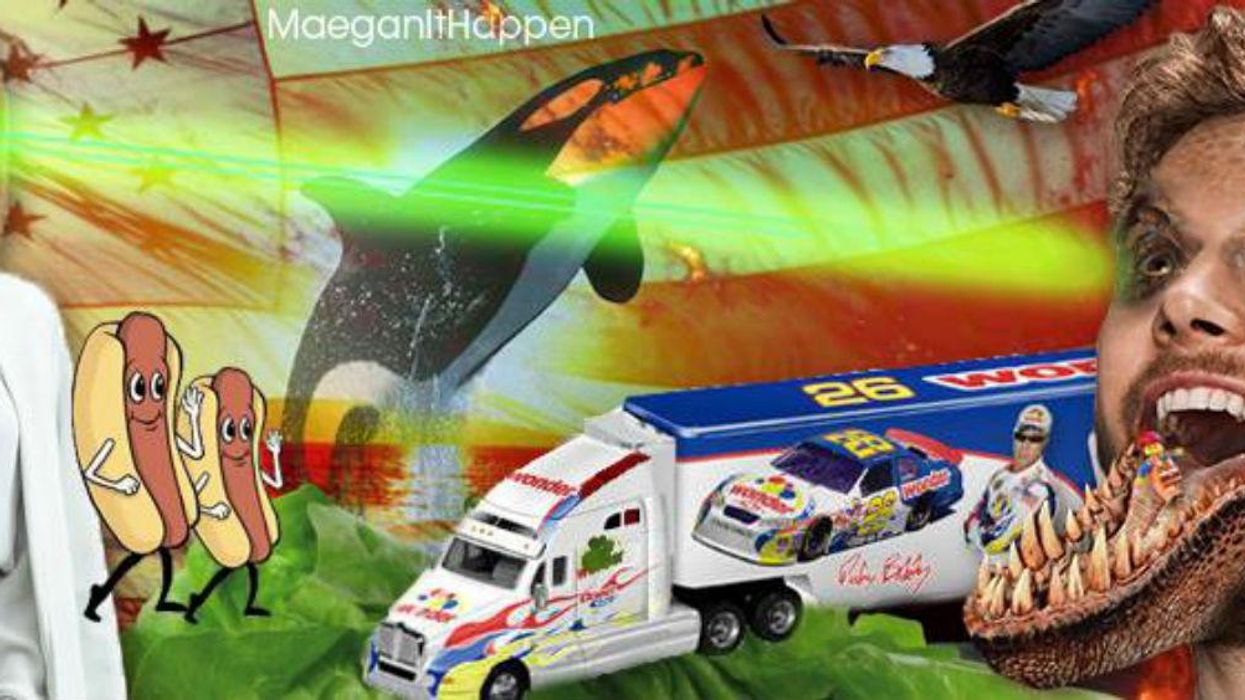 Presumably bored while having a break from filming, Hollywood star Chris Pratt called on his Facebook followers to partake in a little photoshop competition.
In a fairly detailed post on his official page, the "Jurassic World" actor explained that he wanted his fans to create a photo he could use for a new header image:
I don't know photo shop. But you do and this could be a great way for me to notice you and give you accolades plus maybe a free dinner at applebees or something like that who knows sky's the limit. so. i need a header. which looks like it would be 1 tall x 3.5 wide. I'm looking to have Peter Quill, Owen, Andy and Emmet in the mix. possibly some other fun stuff including but not limited to previous roles, my family, eagles, american flags, guns, cool ford raptors, cigars, explosions, anything sly stallone, bloodsport, early steven segal, anything that looks bad ass and will say, "Hey this facebookprofile is chris's and this is what he's all about." maybe some raptors, or even some largemouth bass or deer or trophy elk, maybe some cool guns or rollerblades or possibly even a nascar or a steak maybe even some corndogs. don't ask me! you decide! so yeah. who's gonna get me the best one and have their name displayed for millions of people to see?
It's fair to say his fans responded in spectacular fashion. Many of the images posted on Pratt's wall have been met with enthusiasm, with the man himself labelling many of them the "front runner":
Although it fits almost none of the requirements, this is definitely one of our favourites:
Check out more of the entries on Pratt's Facebook page here.