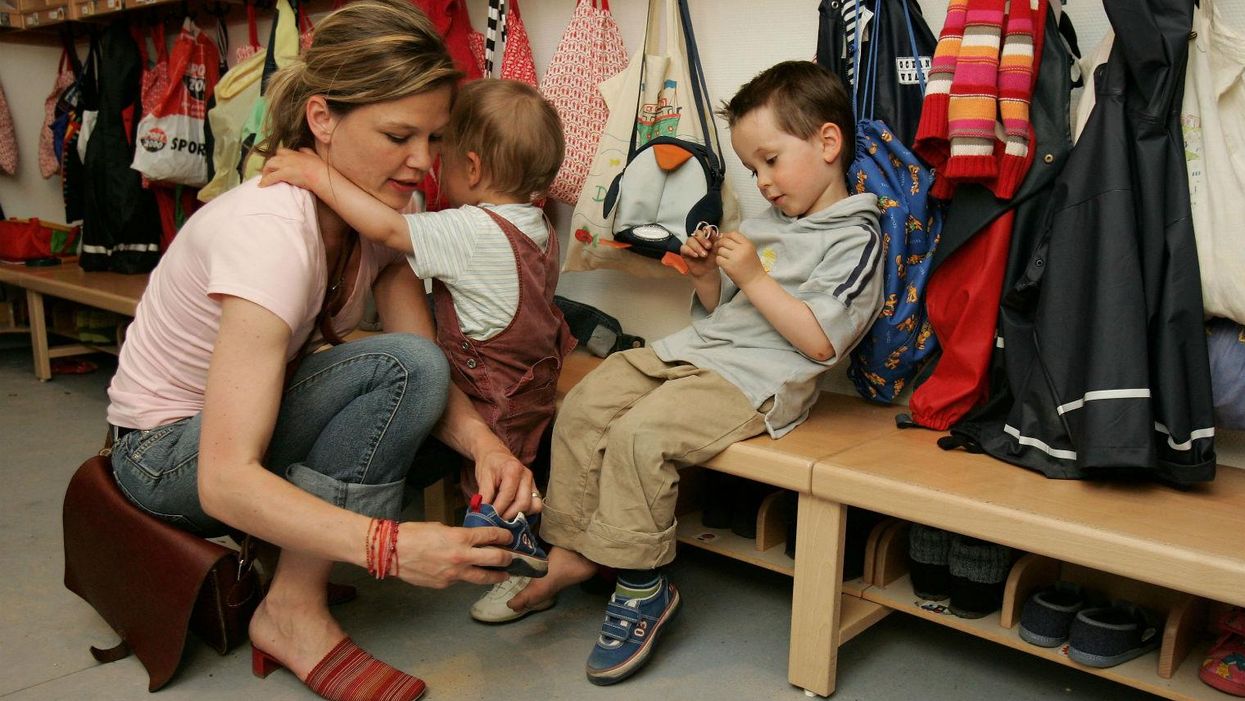 A new survey has found that being a stay at home parent is the vocation that makes us happiest.
3,000 Britons were asked by insurance group LV= to rate how satisfied they are with their careers, with six out of seven 'homemakers' said they were happy in their role.
While cooking, cleaning and looking after the kids isn't a salaried position, Canada's national statistics found unpaid - traditionally female - work contributed between 30.6 and 41.4 per cent of GDP.
In 2013, 2.04 million women in the UK describe themselves as "looking after family or home", figures from the Office for National Statistics show.
By way of contrast, people working in the fields of marketing, advertising and public relations said they were unhappy almost half the time.
The top five industries to work in were as follows, ranked by happiness rating:
1. Homemaker (87.2 per cent)
2. Hospitality and events management (86.3 per cent)
3. Creative arts and design (84.4 per cent)
4. Charity sector (83.9 per cent)
5. Leisure, sport and tourism (83.7 per cent)
And the bottom five:
1. Shop workers (70.8 per cent)
2. civil servants (70.0 per cent)
3. Salesmen and women (67.4 per cent)
4. Police and security officers (59.4 per cent)
5. Marketing, advertising and public relations (53.8 per cent)