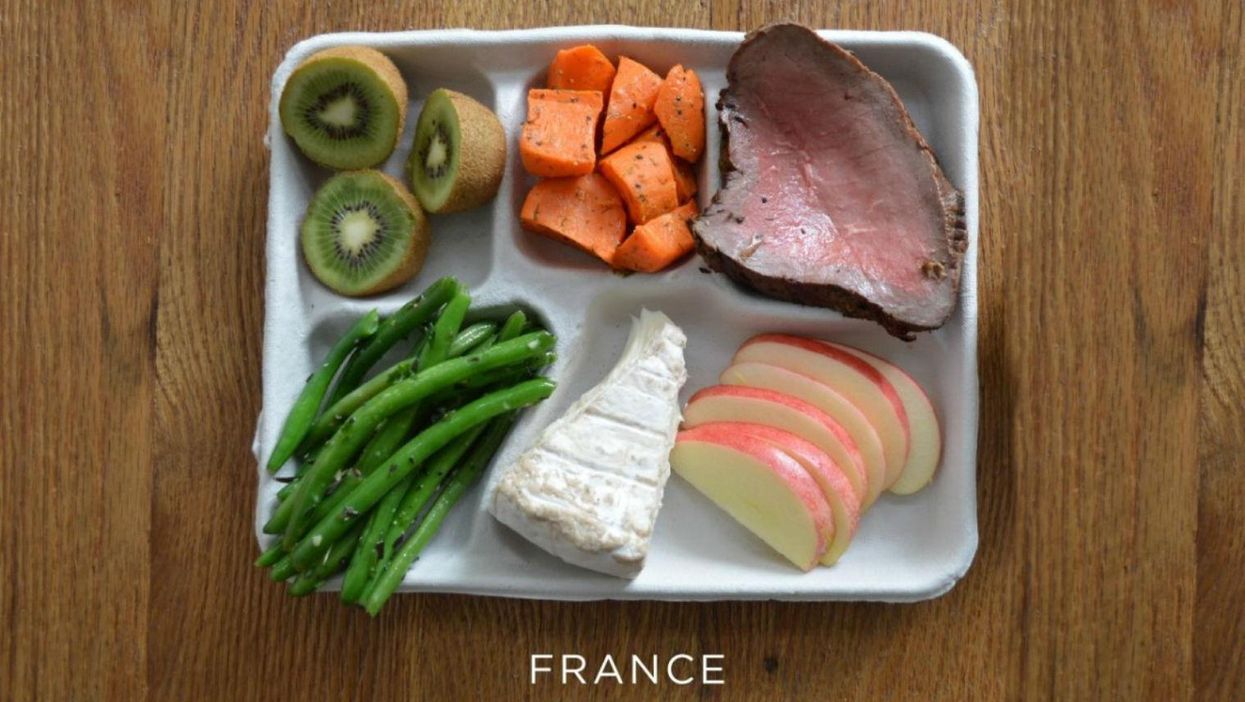 Do you remember semolina pudding?
Quite tasty. Better still are slices of rare beef, sausages, and fried prawns.
Those are just some of the items on the menu in school canteens around the world.
US restaurant chain Sweetgreen released early last year a set of photos documenting the foods kids around the world chow down on on to keep their focus up in maths class.
The collection highlights the world's eclectic cultures, and will definitely make you hungry. Whether you enjoyed your school dinners or not.
Popcorn chicken, mashed potatoes, peas, fruit cup, chocolate chip cookie.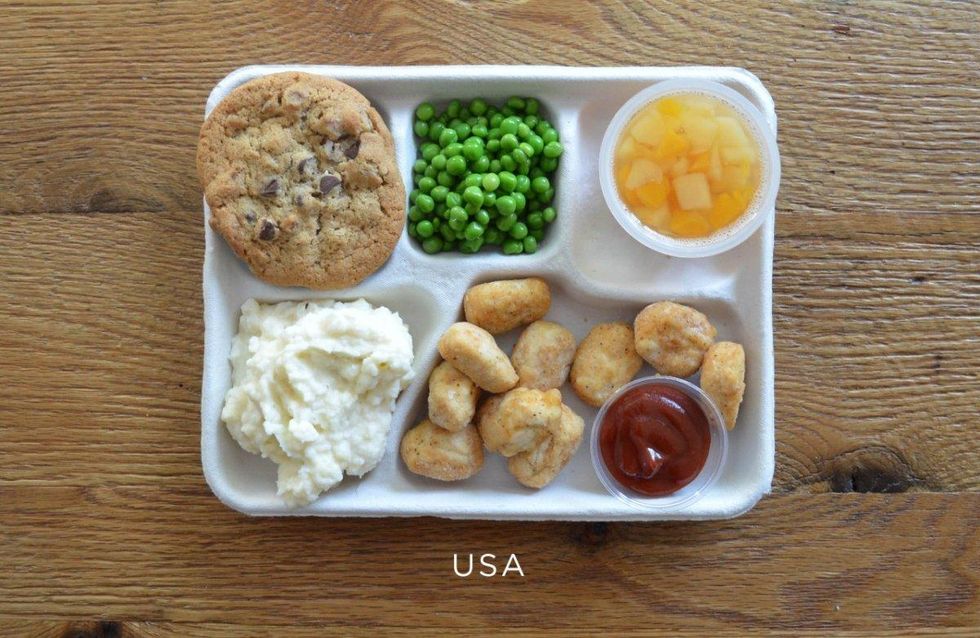 Steak, carrots, green beans, cheese and fresh fruit.
Sausage borscht, mashed potatoes, cabbage, and a syrniki dessert pancake.
Fish soup, tofu over rice, kimchi, fresh veg.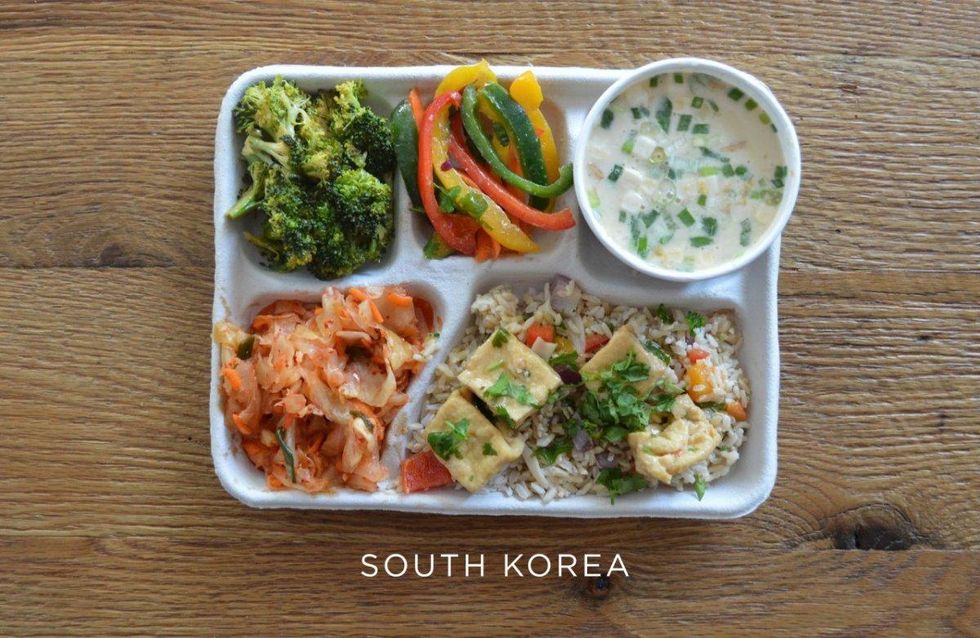 Pork mixed with vegetables, rice and black beans, bread, and baked plantains.
Pea soup, beetroot, carrot salad, bread, and pannakkau dessert pancakes with fresh berries.
Fish on salad leaves, pasta with tomato sauce, a caprese salad, and bread and fruit.
Sauteed prawns, brown rice, gazpacho, peppers, and an orange.
And finally, the UK. Fish cakes, Brussels sprouts, rice and peas, cabbage, yoghurt with granola.
All photos courtesy of Sweetgreen.
More: Seven 'healthy foods' that are really junk foods in disguise