Question: what does former X-Factor contestant Rylan Clark have in common with disgraced former Liberal Democrat cabinet minister Chris Huhne?
The answer, sadly, is not that they have formed a two-man folk band and are about to go on tour but that they are both subjects of new Grayson Perry pieces, which will be featured tonight on Channel 4.
Grayson Perry:Who Are You?, which focuses on portraits and identity, starts this evening at 10pm and will feature several of the Turner-prize winning artist's works. A display of the same name, which features 14 portraits of individuals, families and groups will go on display at the National Portrait Gallery from Saturday.
Huhne had his last meal before he went to prison for perverting the court of justice with Perry, tuna steak and lentiles. After 62 days in prison, Perry sketched him again. Perry's work about Huhne is titled 'The Huhne Vase' and is a ceramic pot decorated with Huhne's face, a Liberal Democrat logo, a personalised numberplate, a speed camera, a mobile phone and penises.
"I have represented Chris as a series of repeat patterns. This is a riposte to the common Default Man's defence that he is an 'individual' and his achievements and behaviour have nothing to do with a group identity," Perry said of the work. "I have smashed the pot and had it repaired with gold to symbolise that vulnerability might be an asset in relationships to such a person."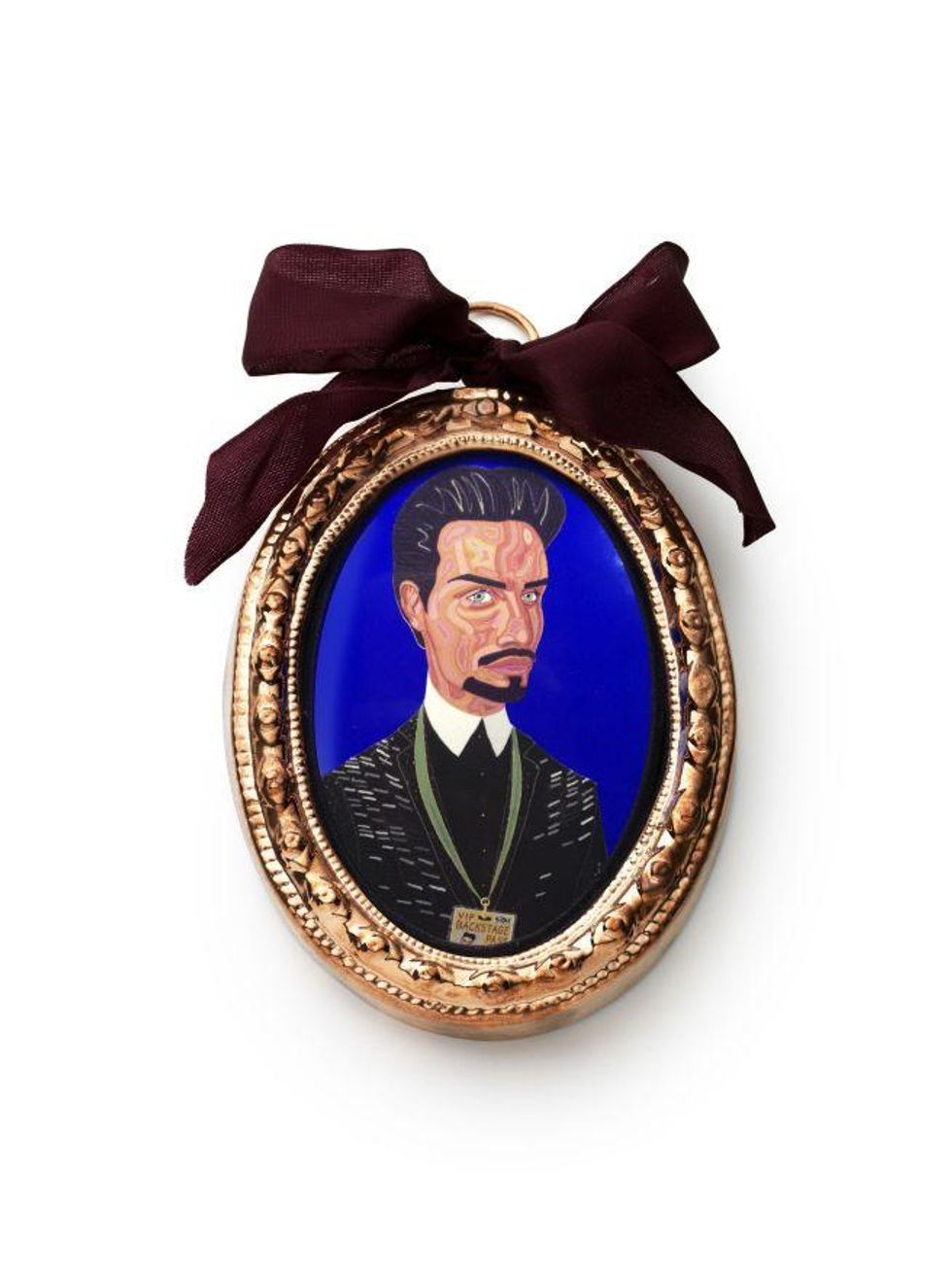 As for Rylan? His portrait of the star is called 'The Earl of Essex'. Perry told the Telegraph of the Celebrity Big Brother winner: "Fame is disruptive to identity and Rylan is someone who's had a pure injection of it."