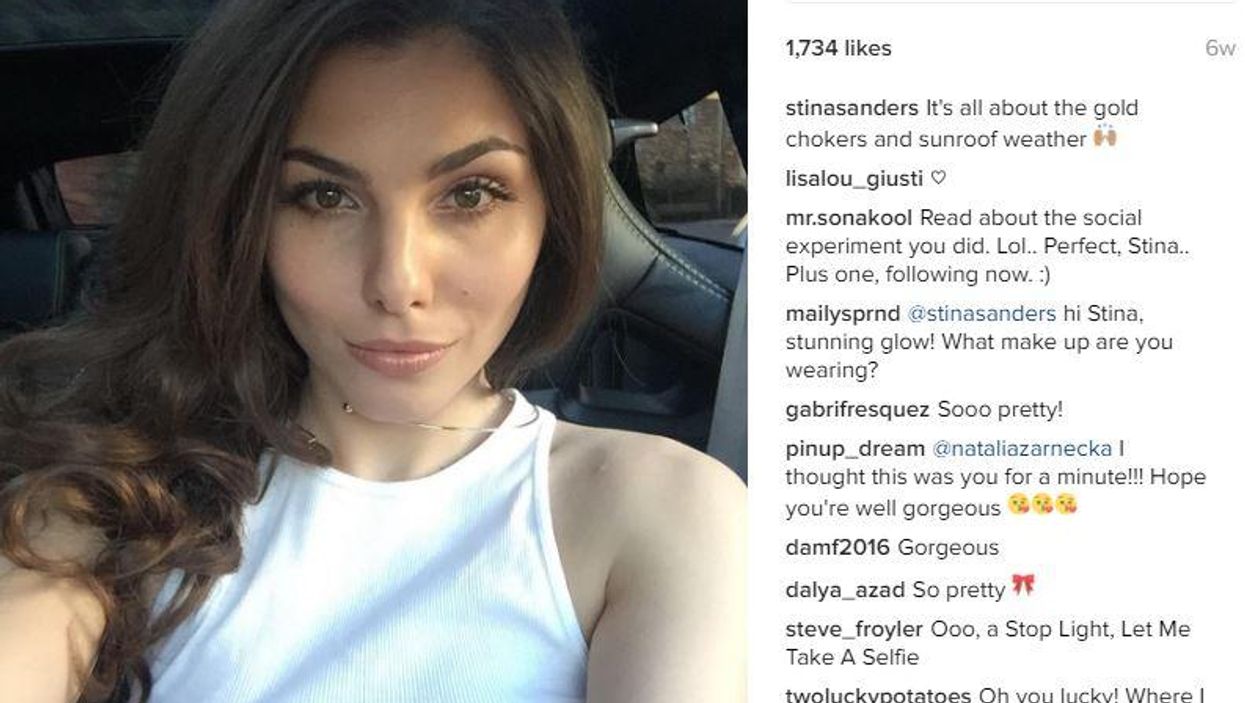 One of the most curious things about dick pics is that men you talk to always say they would never send one unsolicited because that's gross and non-consensual.
And yet, they pop up in women's inboxes all. the. goddamn. time.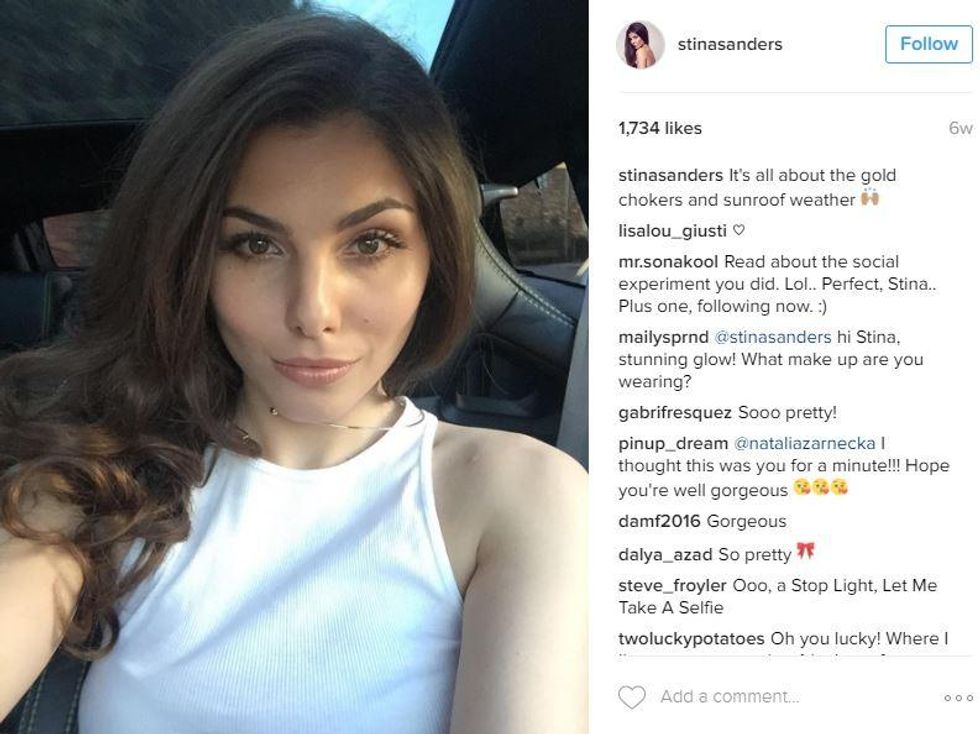 London-based model and blogger Stina Sanders is one of many people who thinks enough is enough. So as well as the usual 'block and report' combo, she's going for public reposts to her 130,000 Instagram followers: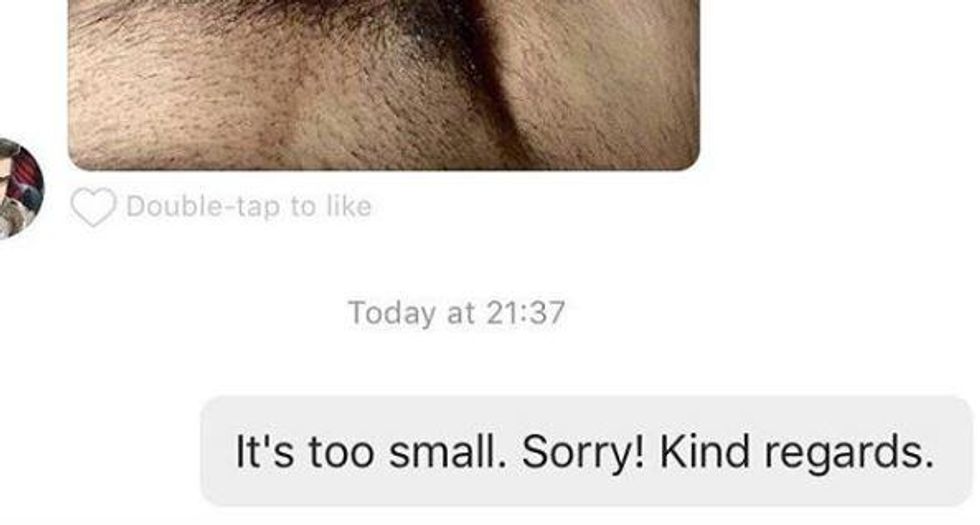 ... slightly cropped public reposts. But reposts nonetheless.
In the caption accompanying the photo, Sanders wrote:
Another day! Another d**k image! Men this is not ok!!!! I'm talking about the harassment and not the dodgy shaving skills
🙈 please stop sending these types of messages.
Speaking to the Independent, Sanders said that it was beyond her understand how "anyone can think it's acceptable to approach someone inappropriately" - especially when it comes to online and dating apps.
It's not very nice to receive a message where a man details exactly what he wants to do to you.

It got me thinking about online harassment and how crazy that it's not illegal. In my eyes, being sent a photo of a penis is just the same as someone flashing me in public. Both scenarios are unwanted and are therefore harassment. I just wanted to highlight how serious this issue is.