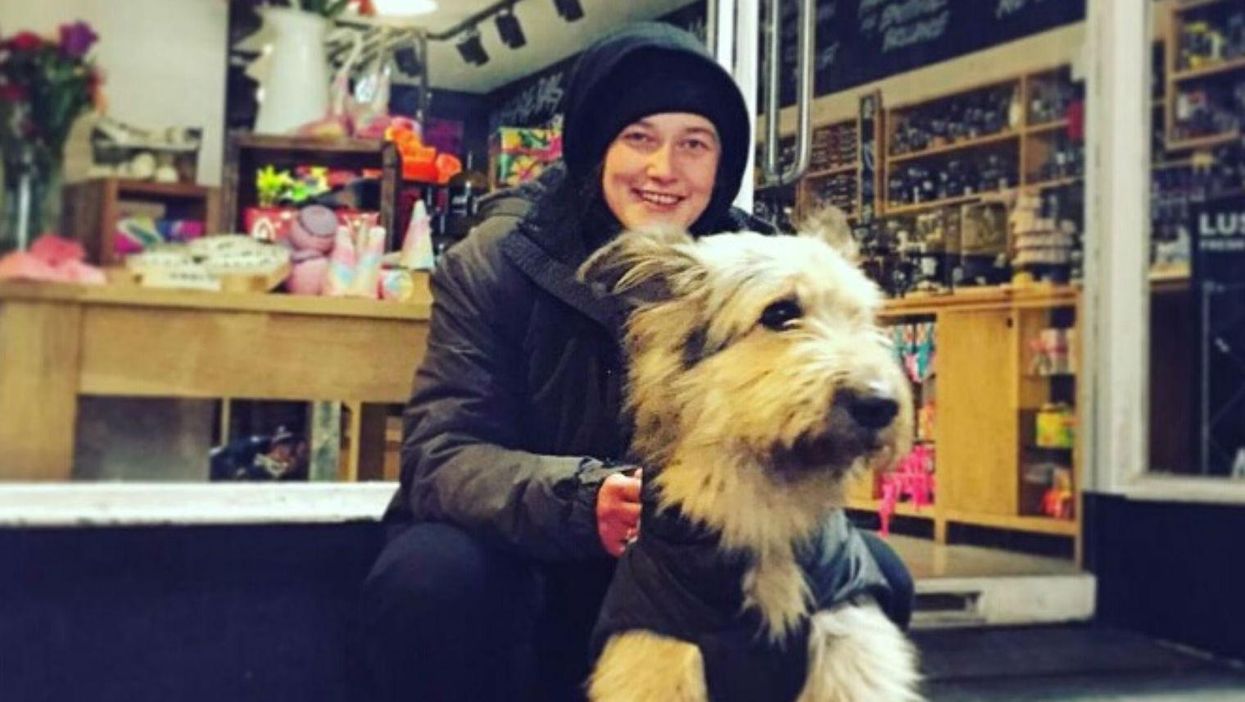 This is the story of a lady called Lottie and her fluffy dog, Marley. Together, they confronted a burglar in Oxford who had just apparently robbed the city's Lush store on Cornmarket Street.
On Wednesday, Lottie - who is well known to staff at Lush Oxford - spotted a sneaky man walking out of the shop with a box worth over £1,000.
Lottie, who's homeless, challenged the suspect and managed to return the goods to the soap shop. After, Lush Oxford shared its story on Facebook and by Sunday it had been shared more than 7,000 times. The message got well over 10,000 likes in a matter of hours.
Lush Oxford tweeted about it too...
Here's the full Facebook story...
Lush has also moved to help raise some money for Lottie – and other homeless people in Oxford.
The crowdfunding page at the time of writing had been live for 22 hours. It had nearly hit its £1,000 target, with dozens of people donating.
Lush Oxford writes
We would love to launch this Go Fund Me page whilst you are all so engaged in Lottie's story, however we must first and foremost bear in mind that Lottie will make her own decision in what she wants and needs from all of this.

Every single donation will go towards Lottie and homeless charities around Oxford. So please show your amazing support!
Oxford is a small city with a fairy tale skyline. But it's also fiercely divided in terms of wealth. It's one of the most expensive places to live in the UK – and also has one of the highest number of homeless people in the country.
The Lush team does more to help those in need than post nice stories to Facebook. Its workforce is well embedded in the local community and helps out in a number of campaigns to challenge council cuts to services.
The store works alongside the charities Crisis Skylight and Oxford Homeless Pathways to combat the heightened problems local people face in such austere times.
Oxfordshire County Council is currently facing £69 million worth of cuts. There have been protests on Cornmarket Street in the last 24 hours to fight them.