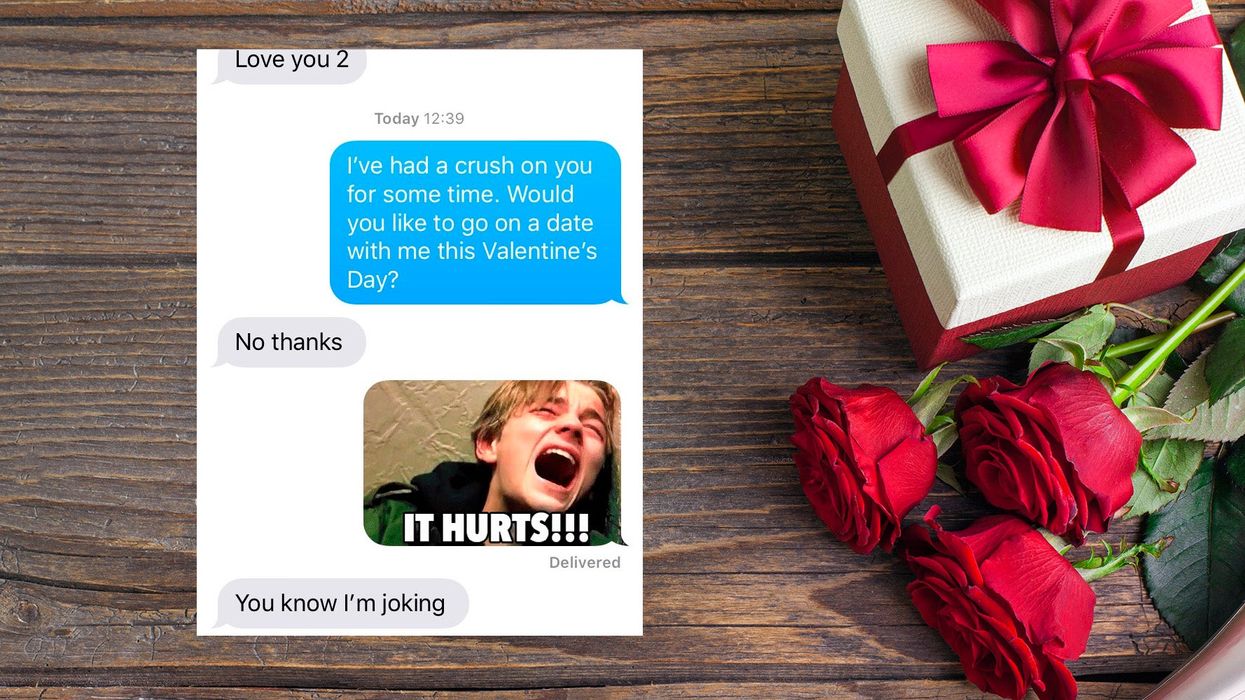 Getty iStock/ Twitter
Last year, relationship and sex blogger Oloni dared her Twitter followers to defy gender norms and ask out the men they fancied for Valentine's Day.
This year the #ValentinesDayChallenge returned and the results have, once again, entertained many.
As you might expect with these sorts of social experiments, the men who received the scripted message responded in a variety of ways.
Lots of the men who were asked out seemed pleasantly surprised.
Some played hard to get at first.
While other reponses to the challenge weren't quite as successful or enthusiastic.
Some men even caught on to the fact that it was a Twitter challenge.
And one woman somehow ended up offending the man she sent the message to.