This was the week when gay marriage was effectively legalised in all 50 states by the US supreme court.
The landmark ruling has been hailed as a watershed moment for gay rights, but some conservatives havetakenitbadly.
International businessman Donald Trump, who is running for the Republican nomination for president (really), has previously said he believed in "traditional marriage".
In an interview for CNN recorded before the supreme court's ruling was announced on Friday but broadcast today, host Jake Tapper put this unanswerable question to Trump:
What do you say to a lesbian who's married or a gay man who's married who says, 'Donald Trump what's traditional about being married three times?'.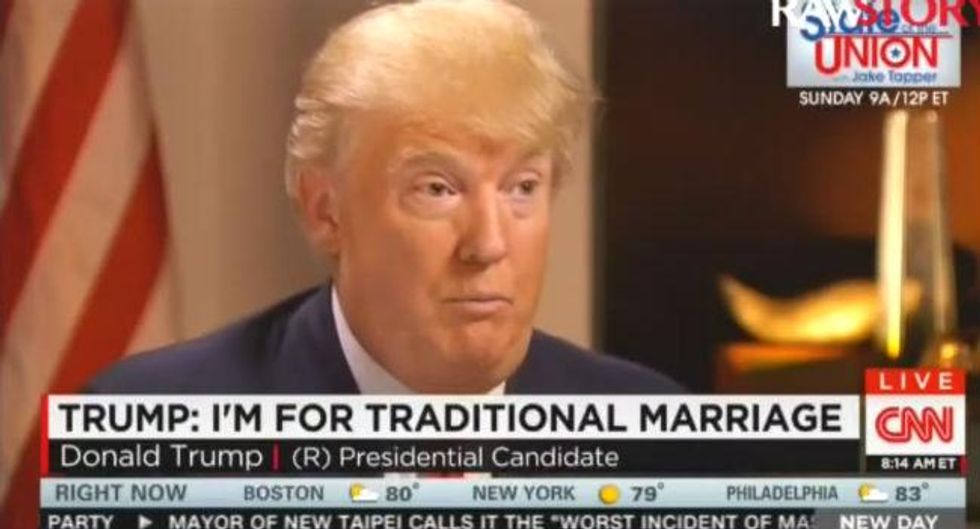 Trump could only splutter:
Well they have a very good point. But you know I've been a very hard-working person, I've had actually I have a great marriage a great wife now my two wives were very good.
When the question was put to him again, he said:
I really don't say anything, I'm just, Jake, just for traditional marriage.
Watch the clip below:
HT Raw Story