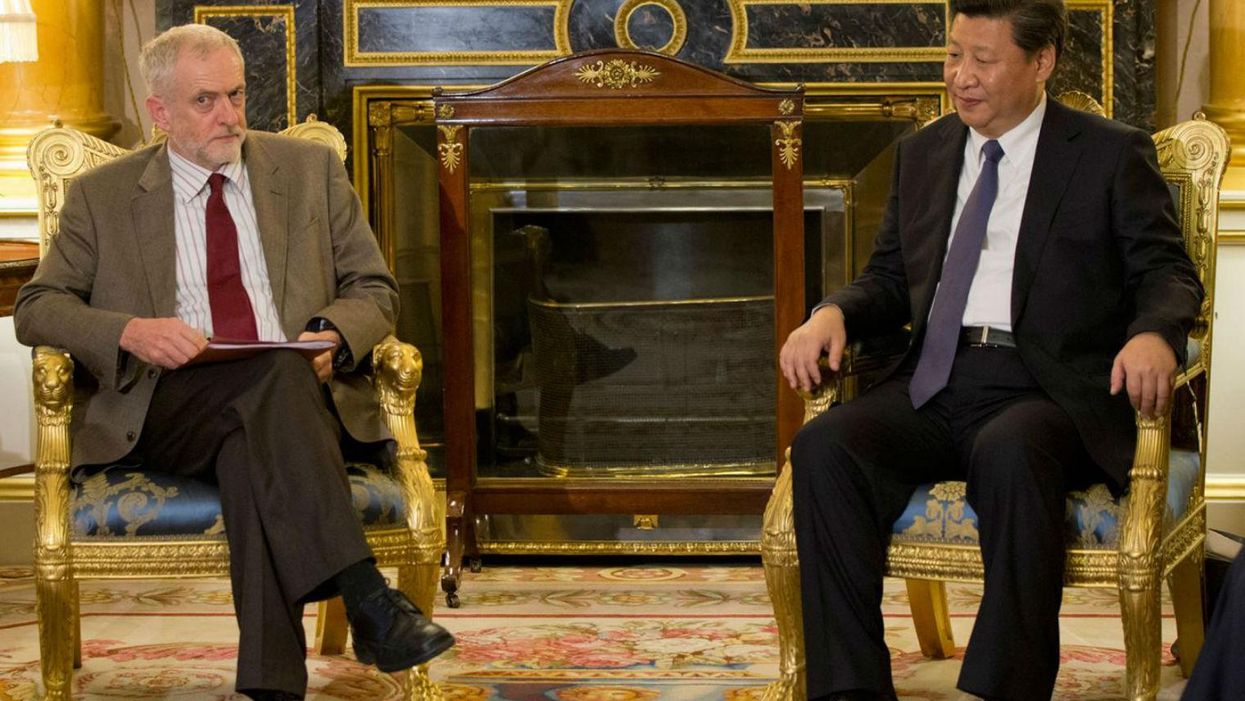 Jeremy Corbyn attended Tuesday night's state banquet at Buckingham Palace in honour of visiting Chinese President Xi Jinping.
Corbyn had already looked rather uncomfortable after being forced to sit next to David Cameron during Xi's visit to parliament earlier in the day.
Many spectators wondered what sweet nothings passed between the two politicians.
Corbyn had pledged to bring up China's human rights record with Xi during the four-day visit, which caused worry in some quarters over ruffling diplomatic feathers. So what did they actually talk about?

According to a statement put out by the Labour party, Corbyn had a "cordial and constructive" talk with Xi, in which China's approach to human rights was discussed.
The conversation also touched on global issues such as climate change, inequality, terrorism and Xi's 'New Silk Road' government strategy, as well as historic links between the UK and China.
Labour also praised "the remarkable Chinese achievements in poverty-reduction, lifting over 600 million people out of poverty".
Corbyn reportedly wrote a letter over the impact of cheap Chinese steel on the British steel industry, which will be given to Xi at a later point.
For his part, the Chinese president congratulated the Labour leader on his election in September, and said "we stand ready to work together with Britain" in both economic and cultural affairs.
Corbyn had the chance to speak to Xi during a 30-minute meeting before the state banquet, for which he was required to wear white tie.
He wouldn't be seen dead in it on the way home though.