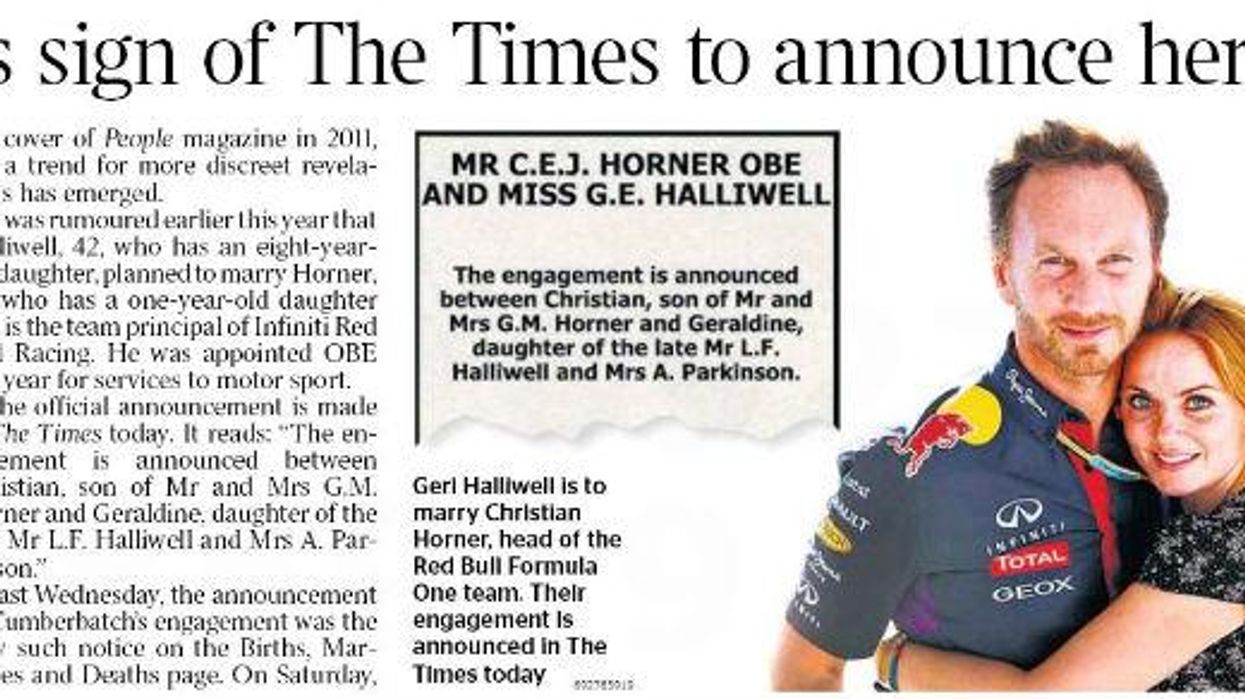 Geri Halliwell, former member of the Spice Girls, has announced her engagement in the Times newspaper's Births, Marriages and Deaths page, just a week after Sherlock actor Benedict Cumberbatch did the same.
While Mr Cumberbatch's announcement went slightly under the radar in the news section of the paper, with just a small nib on page 20, Ms Halliwell's engagement to Formula One boss Christian Horner gained greater attention on page six of today's edition.
Indeed, Cumberbatch's big news was treated to a measly 101 words while Ms Halliwell's received a relatively whopping 329! What does it all mean? Who will we get next week? Perhaps a front page splash... Watch this space. Or not.
Top 100