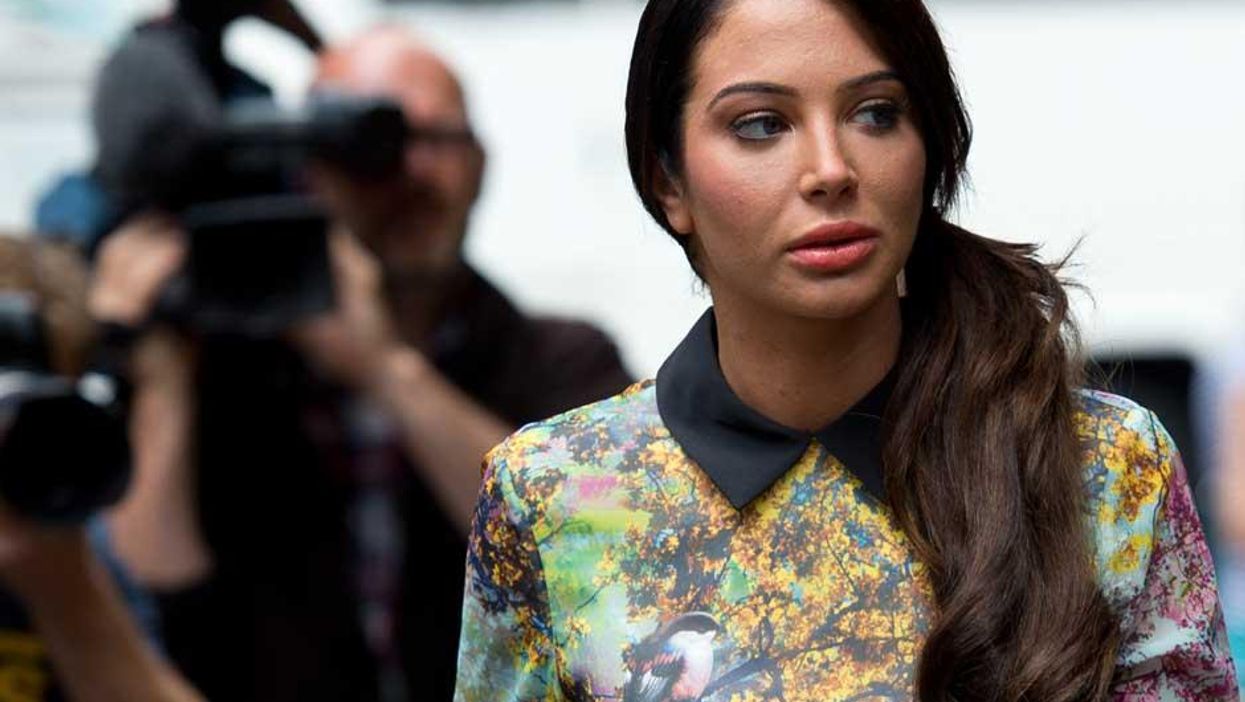 The trial of N-Dubz singer Tulisa Contostavlos was thrown out of court today after a judge ruled there were "strong grounds to believe" an undercover reporter had lied about the case.
Why was Tulisa prosecuted?
Tulisa, 26, was prosecuted after a front-page sting in The Sun on Sunday where she allegedly boasted that she could "sort out" cocaine for undercover journalist Mazher Mahmood, also known as the "Fake Sheikh", by putting him in touch with her rapper friend Mike GLC.
Mr Mahmood had posed as a wealthy film producer when he met Tulisa at a number of hotels and restaurants.
Why did the trial collapse?
Judge Alistair McCreath told the jury at Southwark Crown Court that the case could not go any further because there were "strong grounds to believe" that Mr Mahmood had "lied" at a hearing before the trial started.
The collapse hinged on evidence given by Mr Mahmood about a statement given to police by a driver called Alan Smith who picked up Tulisa from a hotel in London in May last year, the court heard.
Mr Smith originally suggested he had heard the star talking disapprovingly about drugs but "changed his mind" after a conversation with Mr Mahmood, the court was told.
During a pre-trial hearing Mr Mahmood was asked: "Did you subsequently ask or find out, discuss with Mr Smith anything that was said in the car?"
He replied: "No."
Asked if at any stage he discussed Tulisa saying she "disapproved" of drugs, he also said no.
But the judge said he gave answer which were "entirely inconsistent" when he gave evidence about the same topic at the trial last week.
What else did the judge say?
Alistair McCreath told the jury the situation arose from a "fundamental principle" that the court "cannot allow itself to be party to improper conduct".
"Occasionally - very rarely - circumstances may arise in which a court has to say that whatever apparent merits a prosecution may have, the court cannot allow the prosecution case to be taken forward to trial."
He added: "Where there has been some aspect of the investigation or prosecution of a crime which is tainted in some way by serious misconduct to the point that the integrity of the court would be compromised by allowing the trial to go ahead, in that sense the court would be seen to be sanctioning or colluding in that sort of behaviour, then the court has no alternative but to say, 'this case must go no further'."
What happens now?
Tulisa, who had denied the accusations, has urged the police to investigate Mr Mahmood saying he had been "exposed" as "openly lying".
"This whole case was a horrific and disgusting entrapment by Mazher Mahmood and the Sun on Sunday newspaper", she said.
"Mahmood has now been exposed by my lawyers openly lying to the judge and jury. These lies were told to stop crucial evidence going before the jury.
"This evidence showed that I told Mahmood's driver that I disapproved of drugs, which is the truth."
She went on to claim that: "It is clear that the driver was pressurised to change his statement to strengthen Mahmood's evidence and cause damage to mine. Thankfully the lies have been uncovered and justice has been done."
The Sun defended the original investigation but said Mr Mahmood had been suspended pending an internal inquiry.
A spokesman said: "We are very disappointed with this outcome, but do believe the original investigation was conducted within the bounds of the law and the industry's code. This was demonstrated by the CPS (Crown Prosecution Service) decision to prosecute."
Mike GLC - real name is Michael Coombs - pleaded guilty before the start of the trial to supplying half an ounce (13.9g) of cocaine but the 36-year-old also walked free after judge said the case could not proceed against him.
Additional reporting: Press Association