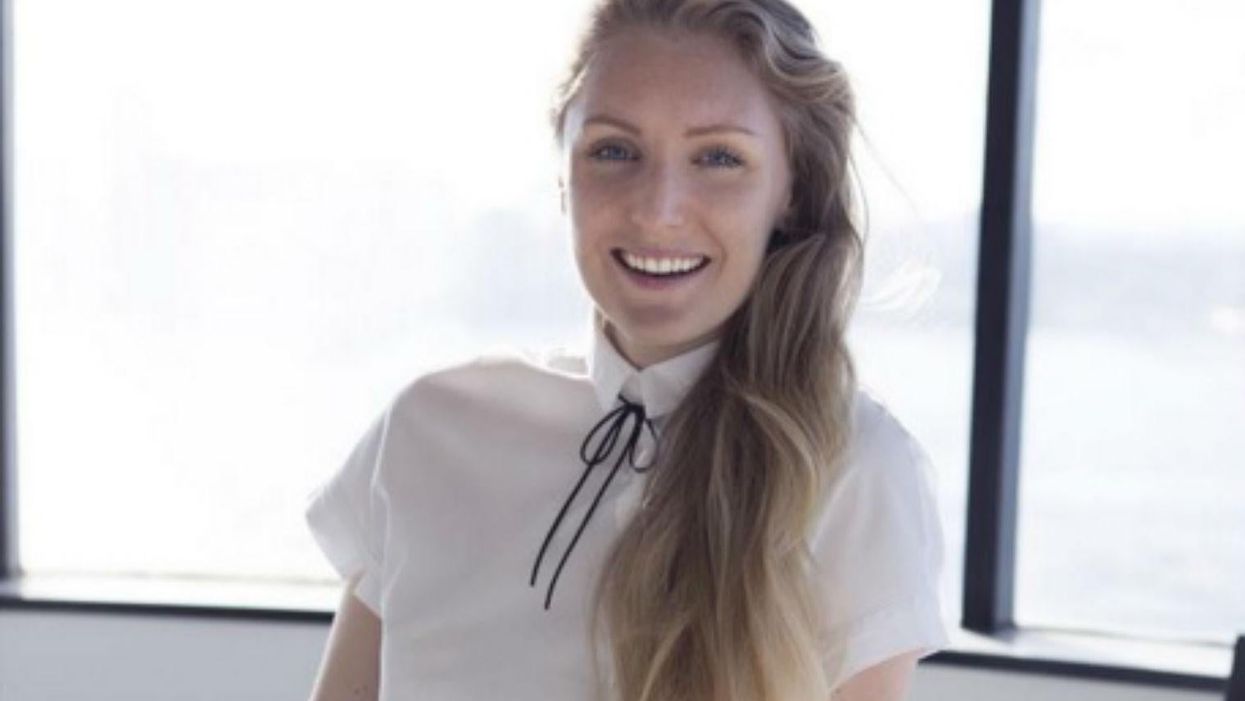 Matilda Kahl is known around the world for wearing the same outfit to work - and even though she's recently changed jobs, her uniform is staying the same.
Last year, her story went viral when she wrote about her chosen attire, a neat silk shirt and classic black trousers, which she decided she'd turn into her 'work uniform'.
Then an art director at Saatchi & Saatchi in New York, Kahl discussed the 'unnecessary panic' of choosing outfits, and the expectation she felt at having to look good. Kahl felt her male co-workers didn't suffer the same sartorial problems.
Also last year, a male Australian TV host made a similar point. He'd been wearing the same blue suit every day for a year on Channel Nine's Today programme. Nobody noticed.
Karl Stefanovic said at the time:
I'm judged on my interviews, my appalling sense of humour – on how I do my job, basically. Whereas women are quite often judged on what they're wearing or how their hair is.
Kahl has since moved to Sweden, Tech Insider writes. She's changed industries and now works as a creative manager for Sony Music. But she's still wearing her tell-tale black and white combo, and her image still resonates with workers who want to be freed from the pressures of workplace clothing decisions.
On her last day in New York, her co-workers did a 'Dress Like Matilda Day,' which is awesome.
She owns ten of her silk white shirts, five pairs of black trousers, and three black blazers, which she wears when it's cold.
After challenging societal norms and female empowerment, in 2016, she doesn't even begin to think about dressing for work.
She says:
I can feel a real difference in my productivity, but even better than that is I feel a lot less self-conscious and can focus better on what I actually want to do when at work — my job.
Kahl adds that soon it might be time to 'get a new look'. We'll wait to see what that is.