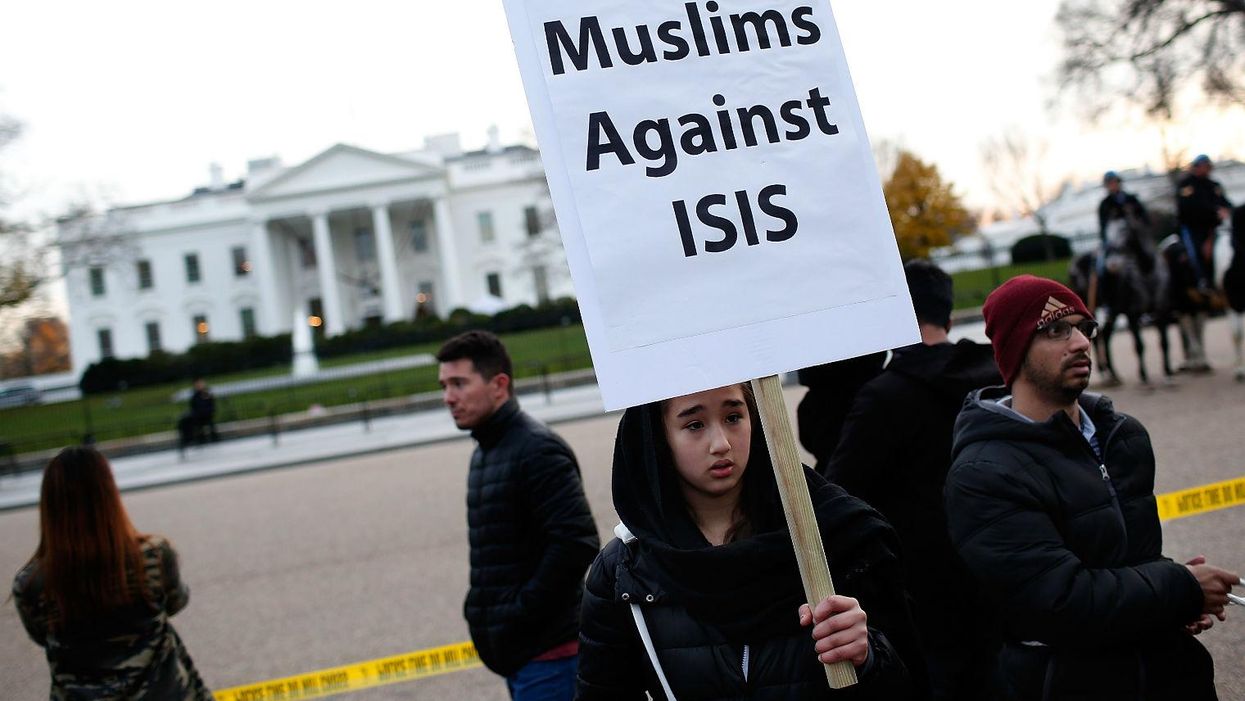 Hundreds of Shia Muslims have held a rally against terrorism outside the White House.
A ceremony to mourn the Imam Husain, whose death 1,400 years ago intensified the Shia-Sunni divide within Islam, turned into a march against Isis in the US capital.
Marchers handed out hot chocolate and doughnuts to passers-by. To Isis, Shia Muslims are infidels, and they have been persecuted along with other non-Sunni Muslim groups and religious and ethnic minorities in the territories they have seized.
You can see pictures from the rally below.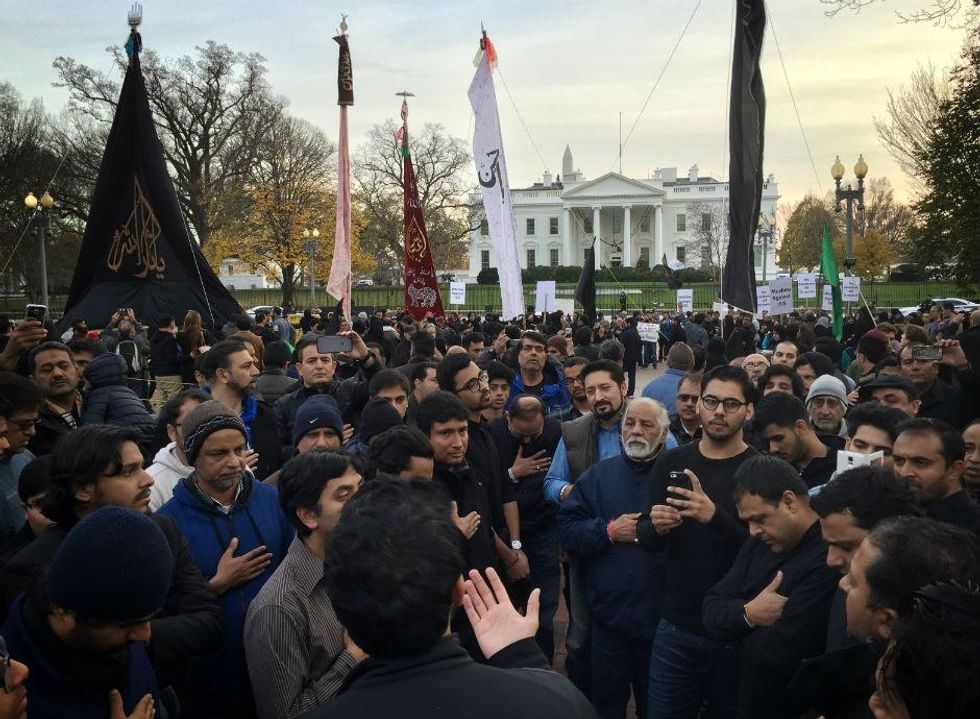 (Pictures: AFP/Getty)